Target deals
02-05-23, 03:17 PM
DVD Talk Hero
Join Date: Feb 2007
Location: The Phantom Zone
Posts: 26,729
Re: Target deals
---
Buy 1 Get 1 50% off is on sale this week, though complaints seem to be Target raised all their media prices in anticipation of the sale.
02-05-23, 03:25 PM
DVD Talk Hall of Fame
Join Date: May 2006
Posts: 9,955
02-05-23, 04:43 PM
DVD Talk Gold Edition
Re: Target deals
---
for anyone who might not be the greatest at math (like me lol), this comes out to 25% off on each item (if they're the same price), vs. the 33% off of the buy 2 get 1 sale equivalent. I get enough great deals at Target that I might check some things off the list anyway though
But the last
buy 2 get 1 free sale had a bunch of movies I was interested that were excluded from the sale, so I might pick up some of these titles this sale.
I'm just debating if I should pick up more movies when I should be downsizing more and getting ready for the retirement move in the next 5 years or so.
Target also has
Target Circle deals like this but varies by account.
Make 2 qualifying purchases of $65 or more to earn a $10 reward in Target Circle earnings
Just checked, 2022 Target February sale was B2G1F
---
Last edited by JoeySeven; 02-05-23 at

04:52 PM

.
02-06-23, 11:16 PM
DVD Talk Gold Edition
Re: Target deals
---
Interesting post from blu-ray. Target has either stopped carrying Criterions altogether or just not available during sales.
Not sure about the number, but I'm almost sure it was 20K +.
Several people noticed that the entire Target catalog for Blu-ray is only around 8,000. That is many times smaller than what it was during November when we had B2G1. One person even told me that he remembered the number was around 30,000 at one point, not sure if that was before or after Target dropped Ingram.
Just 4 4k's 4 me @ around $65. Might do one more order.

Paths Of Glory (4K/UHD)(2022)
$25.99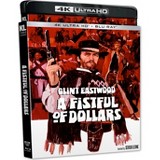 A Fistful Of Dollars (4K/UHD)(2022)
$26.49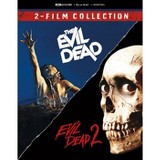 Evil Dead 1 & 2 (4K/UHD)(2022)
$18.99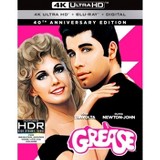 Grease (40th Anniversary Repackage) (4K/UHD)
$18.99
---
Last edited by JoeySeven; 02-08-23 at

12:31 AM

.
02-08-23, 01:38 AM
DVD Talk Gold Edition
Re: Target deals
---
---
Last edited by JoeySeven; 02-08-23 at

11:08 AM

.
07-09-23, 09:49 AM
DVD Talk Reviewer/ Admin
Join Date: Sep 1999
Location: Greenville, South Cackalack
Posts: 27,962
Re: Target deals
---
Target has a 20% off movie deal for Target Circle right now. It extends to some preorders as well, so Guardians of the Galaxy 3 (UHD) is $25.59, Sleepy Hollow (UHD) is $19.99, Enter the Dragon (UHD) is $20.79, and Roman Holiday (UHD) is $15.99.
(You can probably guess which movies I'm eyeing right now.)
And if you can't resist Shin Ultraman
despite its wonky subtitles
, it's $14.39 on Blu-ray as part of this deal.
The following 2 users liked this post by Adam Tyner:
07-09-23, 02:51 PM
DVD Talk Godfather
Join Date: Jan 2002
Posts: 54,284
Re: Target deals
---
Throw in 3 12-packs of soda, and I'll think about it.
07-09-23, 06:26 PM
Political Exile
Join Date: Feb 2004
Posts: 7,173
Re: Target deals
---
Picked up Sisu 4K for $19, I'll stop in store to see what else they have since I'm going there anyway tomorrow
Posting Rules
You may not post new threads
You may not post replies
You may not post attachments
You may not edit your posts
---
HTML code is On
---