Supergirl (S4E04) -- "Ahimsa" -- 11/4/18
11-05-18, 01:42 AM
DVD Talk Godfather
Join Date: Aug 2002
Location: La Palma, CA
Posts: 59,398
Supergirl (S4E04) -- "Ahimsa" -- 11/4/18
---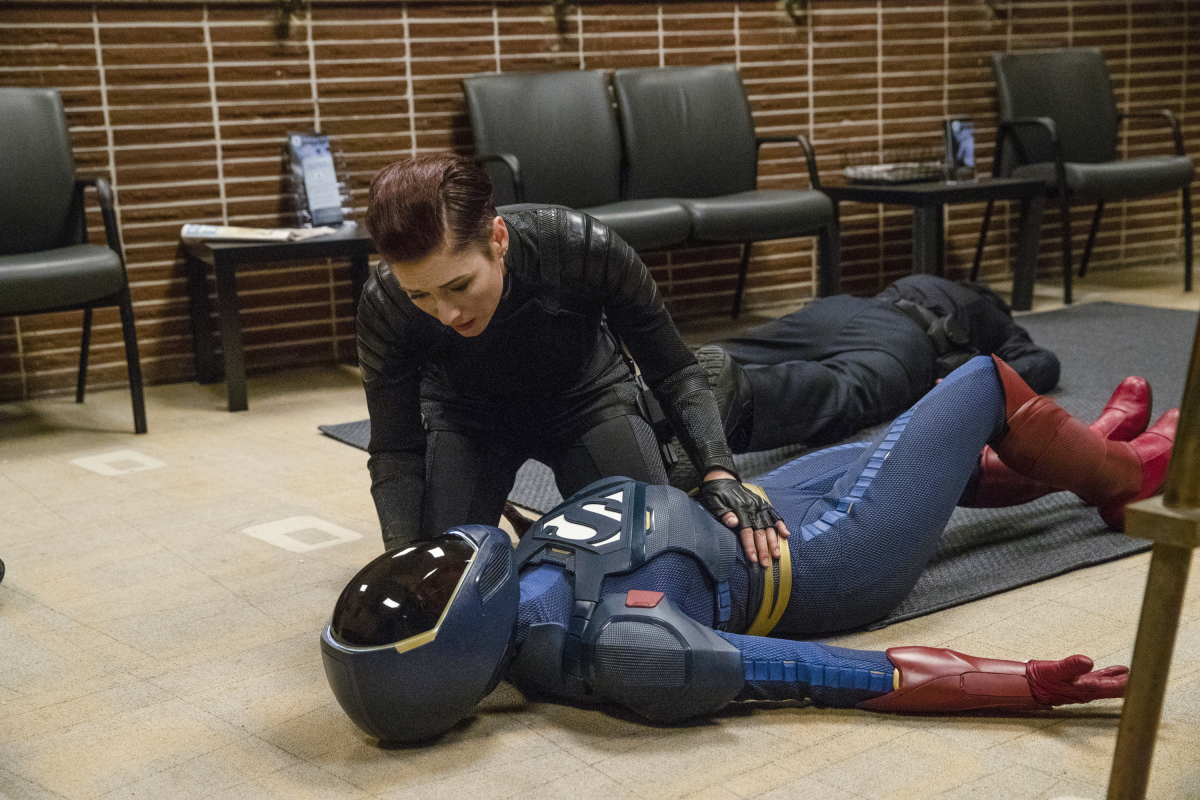 SUNDAY, NOVEMBER 4

SUPERGIRL

"Ahimsa" - (8:00-9:00 p.m. ET) (TV-PG, V) (HDTV)

J'ONN MEETS MANCHESTER BLACK - When Supergirl (Melissa Benoist) needs help, Alex (Chyler Leigh) asks Lena (Katie McGrath) and Brainiac (Jesse Rath) to team up. Meanwhile, J'onn (David Haredwood) questions his decision to quit the DEO. However, after running into Manchester Black (guest star David Ajala), he realizes there are a lot of ways to help his fellow aliens during this tumultuous time. Armen V. Kevorkian directed the episode with story by Eric Carrasco and teleplay by Katie Rose Rogers & Jess Kardos (#404). Original airdate 11/4/2018.
11-06-18, 01:55 AM
DVD Talk Gold Edition
Join Date: Jan 2006
Posts: 2,610
Likes: 0
Re: Supergirl (S4E04) -- "Ahimsa" -- 11/4/18
---
Comic used nanites for the same issue some years ago.

So...what else can it clean? Sounds like a possible control system to have cleaning air among other things.
11-06-18, 08:10 AM
DVD Talk Legend
Join Date: Jul 2014
Location: Cygnus
Posts: 12,524
Likes: 0
Received 0 Likes on 0 Posts
Re: Supergirl (S4E04) -- "Ahimsa" -- 11/4/18
---
Hopefully this isn't the only time they include Manchester Black. That was a very weird, short shot of another Supergirl. Maybe a setup for the crossover?

The multiple appearances of Beebo in the Arrowverse were fun when they didn't over do it.
11-06-18, 09:03 AM
DVD Talk Platinum Edition
Join Date: Aug 1999
Posts: 3,737
Likes: 0
Re: Supergirl (S4E04) -- "Ahimsa" -- 11/4/18
---
11-06-18, 11:29 AM
DVD Talk Godfather
Re: Supergirl (S4E04) -- "Ahimsa" -- 11/4/18
---
Manchester Black!
I really hope we get to see his powers down the line.
Martian Manhunter getting back into the fight
The Super Suit...nice design. I like it.
Russian Supergirl.
Posting Rules
You may not post new threads
You may not post replies
You may not post attachments
You may not edit your posts
---
HTML code is On
---