RIP Deborah Kerr
10-18-07, 01:55 PM
DVD Talk Hall of Fame
Join Date: Jun 2002
Posts: 8,487
Likes: 0
Received 0 Likes on 0 Posts
RIP Deborah Kerr
---
From
CNN
:
LONDON, England (AP) -- Deborah Kerr, who shared one of Hollywood's most famous kisses and made her mark with such roles as the correct widow in "The King and I" and the unhappy officer's wife in "From Here to Eternity," has died. She was 86.

Deborah Kerr was nominated for six Oscars, including one for "From Here to Eternity."

1 of 3 Kerr, who suffered from Parkinson's disease, died Tuesday in Suffolk in eastern England, her agent, Anne Hutton, said Thursday.

For many she will be remembered best for her kiss with Burt Lancaster as waves crashed over them on a Hawaiian beach in the wartime drama "From Here to Eternity."

Kerr's roles as forceful, sometimes frustrated women pushed the limits of Hollywood's treatment of sex on the screen during the censor-bound 1950s.

The Academy of Motion Picture Arts and Sciences nominated Kerr a six times for best actress, but never gave her an Academy Award until it presented an honorary Oscar in 1994 for her distinguished career as an "artist of impeccable grace and beauty, a dedicated actress whose motion picture career has always stood for perfection, discipline and elegance."

She had the reputation of a "no problem" actress.

"I have never had a fight with any director, good or bad," she said toward the end of her career. "There is a way around everything if you are smart enough."

Kerr (pronounced CARR) was the only daughter of Arthur Kerr-Trimmer, a civil engineer and architect who died when she was 14.

Born in Helensburgh, Scotland, she moved with her parents to England when she was 5, and she started to study dance in the Bristol school of her aunt, Phyllis Smale.

Kerr won a scholarship to continue studying at the Sadler's Wells Ballet School in London. A 17 she made her stage debut as a member of the corps de ballet in "Prometheus."

She soon switched to drama, however, and began playing small parts in repertory theater in London until it was shut down by the 1939 outbreak of World War II.

After reading children's stories on British Broadcasting Corp. radio, she was given the part of a hatcheck girl with two lines in the film "Contraband," but her speaking role ended on the cutting-room floor.

After more repertory acting she had another crack at films, reprising her stage role of Jenny, a Salvation Army worker, in a 1940 adaptation of George Bernard Shaw's "Major Barbara," and receiving favorable reviews both in Britain and the United States.

She continued making films in Britain during the war, including one -- "Colonel Blimp" -- in which she played three different women over a span of decades.

"It is astonishing how she manages to make the three parts distinctly separate as characterizations," said New Movies magazine at the time.

Kerr was well-reviewed as an Irish spy in "The Adventuress" and as the tragic girlfriend of a Welsh miner in "Love on the Dole."

She was invited to Hollywood in 1946 to play in "The Hucksters" opposite Clark Gable. She went on to work with virtually all the other top American actors and with many top directors, including John Huston, Otto Preminger and Elia Kazan.

Tired of being typecast in serene, ladylike roles, she rebelled to win a release from her MGM contract and get the role of Karen Holmes in "From Here to Eternity."

Playing the Army officer's alcoholic, sex-starved wife in a fling with Lancaster as a sergeant opened up new possibilities for Kerr.

She played virtually every part imaginable from murderer to princess to a Roman Christian slave to a nun.

In "The King and I," with her singing voice dubbed by Marni Nixon, she was Anna Leonowens, who takes her son to Siam so that she can teach the children of the king, played by Yul Brynner.

Her best-actress nominations were for "Edward, My Son" (1949), "From Here to Eternity" (1953), "The King and I" (1956), "Heaven Knows, Mr. Allison" (1957), "Separate Tables" (1958), and "The Sundowners" (1960).

Among her other movies is "An Affair to Remember" with Cary Grant.

Other notable roles were in "Beloved Infidel," "The Innocents" (an adaptation of the Henry James novella "Turn of the Screw"), "The Night of the Iguana" with Richard Burton and "The Arrangement" with Kirk Douglas.

After "The Arrangement" in 1968, she took what she called a "leave of absence" from acting, saying she felt she was "either too young or too old" for any role she was offered.

Kerr told The Associated Press that she turned down a number of scripts, either for being too explicit or because of excessive violence.

She refused to play a nude scene in "The Gypsy Moths," released in 1968. "It was when they started that 'Now everybody has got to take their clothes off,' " she said. "My argument was that it was completely gratuitous. Had it been necessary for the dramatic content, I would have done it."

In fact she undressed for "The Arrangement," even though the scene was later cut. "There the nude scene was necessary, husband and wife in bed together," Kerr said. "That was real."

She returned to the stage, acting in Edward Albee's "Seascape" on Broadway and "Long Day's Journey Into Night" in Los Angeles.

Her Broadway debut was in 1953, when she was acclaimed as Laura Reynolds, a teacher's wife who treats a sensitive student compassionately in "Tea and Sympathy."

After a full season in New York, she took it on a national tour and recreated the role in a movie in 1956.

Kerr was active until the mid-1980s, with "The Assam Garden," "Hold the Dream" and "Reunion at Fairborough" all in 1985.

She told the AP that TV reruns of her old movies have "kept me alive" for a new generation of film fans.

In 1945 Kerr married Anthony Charles Bartley, whom she had met as a squadron leader in the Royal Air Force. They had two daughters and were divorced in 1959. A year later she married Peter Viertel, a novelist-screenwriter, with whom she lived on a large estate with two trout ponds in the Swiss Alpine resort of Klosters and in a villa in Marbella, Spain.

Kerr is survived by Viertel, two daughters and three grandchildren.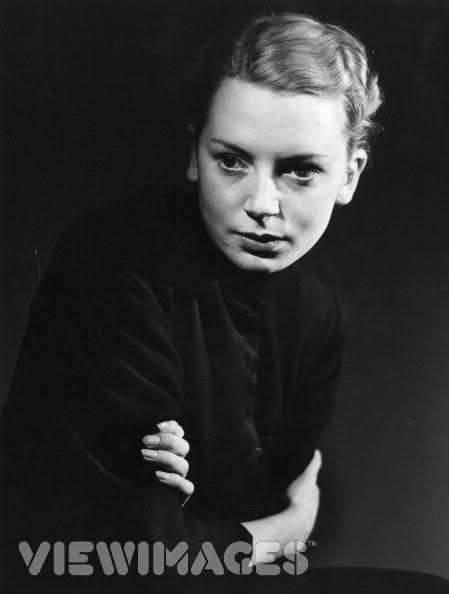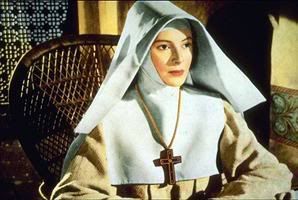 Black Narcissus, 1947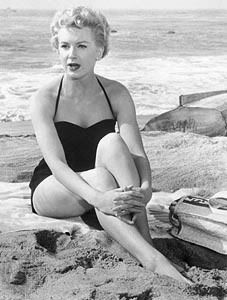 From Here to Eternity, 1953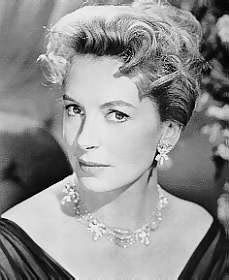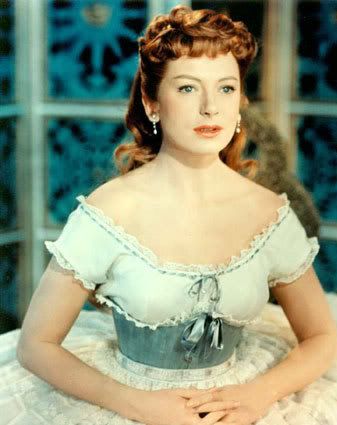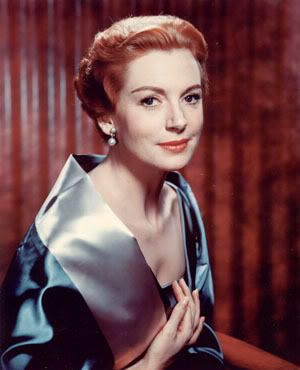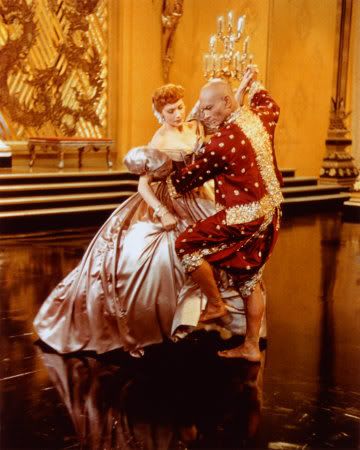 The King and I, 1956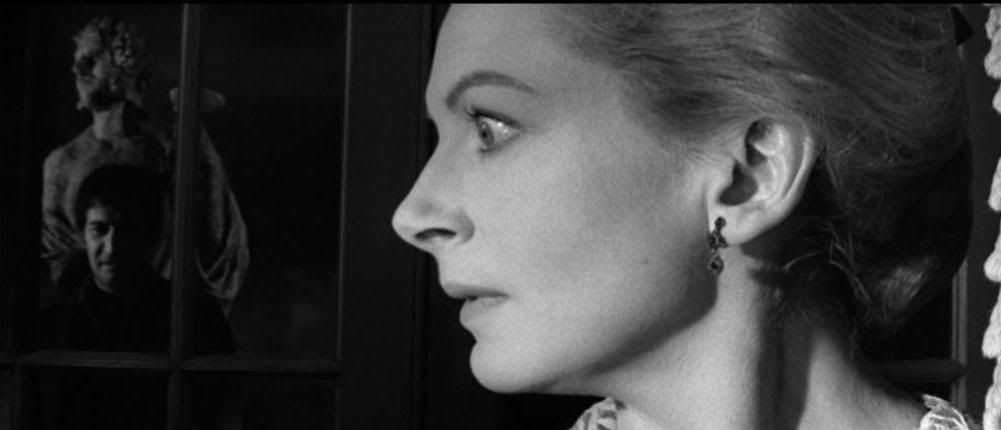 The Innocents, 1961
Receiving Honorary Oscar, 1994
---
Last edited by MoviePage; 10-18-07 at

02:13 PM

.
10-18-07, 08:32 PM
DVD Talk Legend
Join Date: Oct 1999
Location: Birmingham, AL
Posts: 14,595
Originally Posted by Jeffy Pop
Amazing performance.
I was about to say the same thing. Her acting in The Innocents was top-notch.
Posting Rules
You may not post new threads
You may not post replies
You may not post attachments
You may not edit your posts
---
HTML code is On
---