L'amore è Eterno Finche Dura (DTS)
04-21-04, 12:49 AM
L'amore è Eterno Finche Dura (DTS)
---
Here's a title that I have been very much looking forward to- L'amore è Eterno Finche Dura. Carlo Verdone's new film is very unlikely to get a R1 release any time soon (IF AT ALL
).
With this said L'amore è Eterno Finche Dura casts two actresses Stefania Rocca (Casomai) and Laura Morante (Ricordati Di Me, The Dancer Upstairs) that I've had nothing but praise for.
I absolutely adore Laura Morante and this will be a no brainer for me. So far the only info I have gotten from Cecchi Gori is that the disc will offer a DTS track. So, hopefully the Italians will include English subs....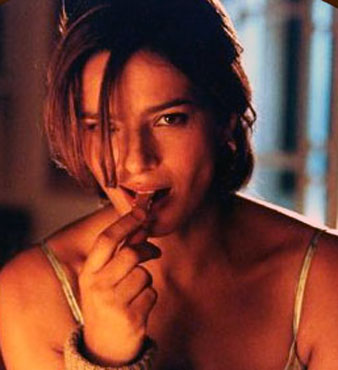 05-30-04, 01:07 PM
Some preliminary info I have found (sadly) indicates no subs for this release. I sure hope ICINE are incorrect-
disponibile dal , Audio 5.1: Italiano, Audio Surround: Italiano, Sott. non udenti: Italiano, Distr: Cecchi Gori, Extra: Backstage (5 min.)
http://www.icine.it/fmm/schedafilm.php?id=11266
I ABSOLUTELY have to have this film!!
Pro-B
Posting Rules
You may not post new threads
You may not post replies
You may not post attachments
You may not edit your posts
---
HTML code is On
---