2015 Summer Simulcasts
08-29-15, 12:59 PM
08-29-15, 07:27 PM
DVD Talk Special Edition
Join Date: Oct 2009
Posts: 1,381
Likes: 0
Re: 2015 Summer Simulcasts
---
Originally Posted by
printerati
I started Charlotte last night, but don't have much of an opinion after two episodes. It could be interesting, but (based only on the second episode) I'm not sure that going the "detectives" route is the best direction for the show. I was also disappointed that they didn't go with the rather obvious joke of Otosaka sneaking a peek at the photo of Tomori before tossing it to her.
08-29-15, 07:56 PM
DVD Talk Gold Edition
Re: 2015 Summer Simulcasts
---
Seems like Maeda's response to Steins;Gate, lol.
The story of Charlotte doesn't truly begin till episode 9; then you've only got 4 episodes to go...
Time travel + flashback + amnesia + handwaving + retcon doormat's powers + imouto not dead + bro-kun exists.
Stack enough plot devices on top of each other and maybe they'll all cancel out. Isn't it nice that everyone was secretly all connected to everyone else all along? Funny how it always works out like that.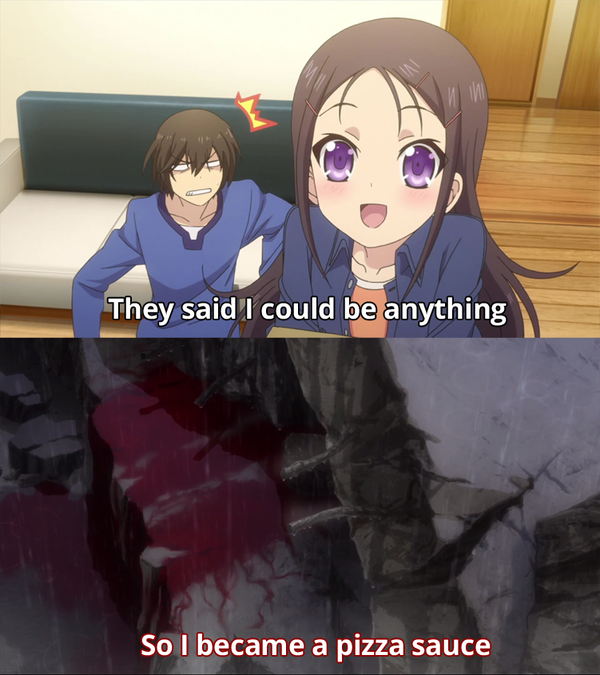 09-18-15, 09:27 PM
Moderator
Re: 2015 Summer Simulcasts
---
Second Season of "Gate" Anime Scheduled
This week's broadcast of episode 12 of Gate, "What Would Itami Do," has ended with the news that the adaptation of Takumi Yanai's military fantasy novel series will be
returning in January 2016 for the "Dragon Flame Chapter."
READ MORE -
http://www.crunchyroll.com/anime-new...nime-scheduled
No big surprise. It's been obvious for a few weeks that they couldn't end the series at Episode 12. Originally, I was expecting them to slow it down and finish when the characters returned from Tokyo. But they flew through that and went straight into the Dark Elf/Flame Dragon arc.
---
Last edited by TheBigDave; 09-18-15 at

09:38 PM

.
09-18-15, 10:13 PM
DVD Talk Gold Edition
Re: 2015 Summer Simulcasts
---
Well they originally stated and announced GATE as a 24 episode series before it even started. So we knew 12 wasn't the end. However Heavy Object is slated for it's time-slot so yeah.

Seems like more and more shows are getting single or split-cours instead of running on. Seraph of the End took the split-cour route as well.
09-18-15, 11:40 PM
DVD Talk Gold Edition
Posting Rules
You may not post new threads
You may not post replies
You may not post attachments
You may not edit your posts
---
HTML code is On
---