Analogue Super Nt - SNES FPGA hardware emulator - $189.99
10-16-17, 10:21 AM
Analogue Super Nt - SNES FPGA hardware emulator - $189.99
---
https://www.analogue.co/pages/super-nt/
Introducing Super Nt.
A reimagining of perhaps the greatest video game system of all time.
Engineered with an FPGA. No emulation. 1080p. Zero lag. Total accuracy.
The Super Nt is not a plug n' play toy. It is the definitive way to explore Nintendo's 16-bit era. Compatible with the 2,200+ SNES and Super Famicom game cartridge library.
Explore and re-live one of the greatest video game systems of all time with no compromises.
Pre-order yours now for $189 at:
www.analogue.co
Looks like it ships in February.
Specs:
Compatibility
- SNES cartridges, Super Famicom cartridges*
- Region Free
- Worldwide Compatibility [PSU: 100-240v, 50-60hz]
Video
- HDMI 1080p/720p/480p
- NTSC & PAL Support
- Lag free, zero signal degradation
Audio
- 48KHz 16 bit
- Digital audio via HDMI
Special Features
- Original-style SNES/SFC Controller Ports
- SD card firmware updating [via Super Nt SD card slot]
Other Features
- Scanline options
- Scaler options
- Horizontal position adjust
- Horizontal stretch
- Vertical position stretch
- & more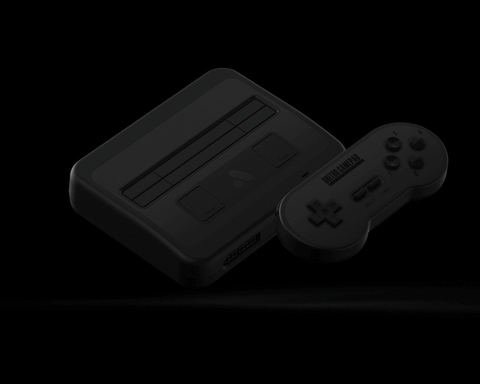 Mods: You should add a poll, since I can't now: Which version will you get? Black, SNES, SF, or Clear.
---
Last edited by Dan; 10-16-17 at

10:35 AM

.
10-16-17, 11:57 AM
Re: Analogue Super Nt - SNES FPGA hardware emulator - $189.99
---
Nice. I always thought the Analogue NT looked pretty cool but never got one. If I was considering one of the Super versions I'd probably get the Super Famicom color version but I don't own many physical SNES cartridges so I wouldn't get this (I never actually owned an SNES but have a couple games I bought because I own a Retron). I might get the original Analogue NT though since I do have quite a few NES cartridges.
---
Last edited by Mike86; 10-16-17 at

12:03 PM

.
10-17-17, 12:31 PM
Re: Analogue Super Nt - SNES FPGA hardware emulator - $189.99
---
I pre-ordered it already. Love my Analogue NT mini.

Kevtris won't say if he'll release jailbreak cores for it, but I get he has to maintain some official distance from Analogue on that. The more stuff like that they put in the console (ROM loading from SD, other systems, etc) the more likely they risk some sort of legal minefield on the emulation front.

I'd expect he will do the same, but if not, he confirmed that flashcarts work on it, like the SD2SNES, etc.
Posting Rules
You may not post new threads
You may not post replies
You may not post attachments
You may not edit your posts
---
HTML code is On
---