He will be missed
11-08-04, 03:30 PM
DVD Talk Hero
He will be missed
---
This has apparently been bouncing around the internet for 2 or 3 years, but I didn't see it until now. Jackskeleton is going to be mad, but what the hell: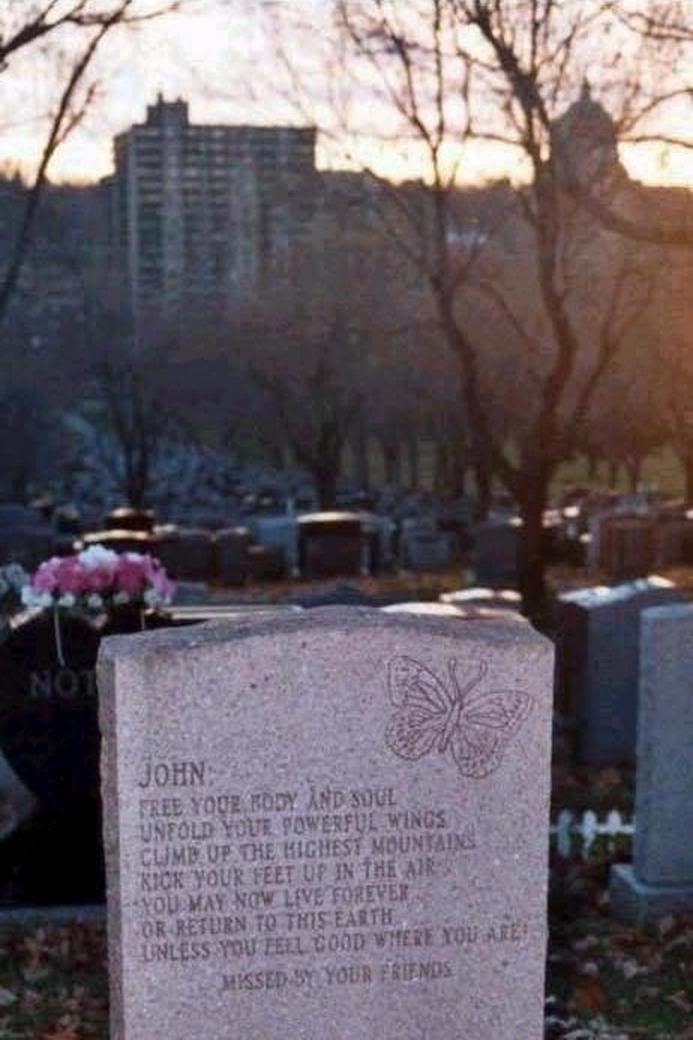 Isn't that a loving sentiment? Wasn't this man truly blessed to have such a caring family?
Edit: OK -- I finally got it hosted and sized right. Man, was that not worth all the trouble.
---
Last edited by JasonF; 11-08-04 at

03:38 PM

.
11-08-04, 03:35 PM
Admin
Join Date: Nov 2000
Location: Herding cats
Posts: 34,130
Re: He will be missed
---
Just explain it to me, I'm lazy.
11-08-04, 03:55 PM
DVD Talk Hero
Originally posted by Groucho
I didn't look at the picture and scrolled down quickly. I assume while you're reading the gravestone a zombie jumps out or something?
It's even scarier. After 12 seconds, the picture changes to a picture of a gay wedding!
Posting Rules
You may not post new threads
You may not post replies
You may not post attachments
You may not edit your posts
---
HTML code is Off
---