TUCKER: THE MAN AND HIS DREAM (1988) 30th Ann. Edition - 08/28/18
07-04-18, 11:37 AM
DVD Talk Platinum Edition
Join Date: Jan 2007
Location: Toronto, Ontario
Posts: 3,150
TUCKER: THE MAN AND HIS DREAM (1988) 30th Ann. Edition - 08/28/18
---
Been waiting for this one a while.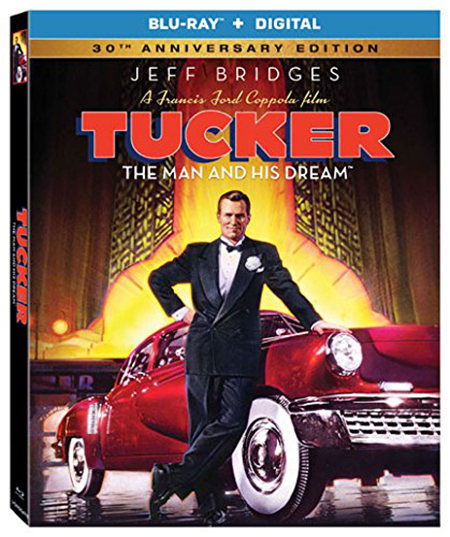 Includes (apparently):
- HD remaster of the film
- new deleted scene with optional commentary by Coppola
- new Coppola introduction
- previous audio commentary by Coppola
- Under the Hood: Making Tucker featurette
- 1948 promo film Tucker: The Man and the Car with optional Coppola commentary.
Pre-order at Amazon:
Amazon
.
07-04-18, 03:52 PM
Re: TUCKER: THE MAN AND HIS DREAM (1988) 30th Ann. Edition - 08/28/18
---
I'll pick up for $10 and change, but wouldn't pay that much more for it. Haven't seen it in years, but don't remember loving the movie any. But for the price it's listed at now, I'll buy in.
Posting Rules
You may not post new threads
You may not post replies
You may not post attachments
You may not edit your posts
---
HTML code is On
---