Whats wrong with my DVD? (looks like its two colors on the data side)
03-10-08, 11:54 PM
Senior Member
Join Date: Sep 2005
Posts: 292
Whats wrong with my DVD? (looks like its two colors on the data side)
---
I was going though some old DVDs over the weekend and pulled out the original release of Trading Places. When I took it out I noticed that bottom of the disc looked odd. It looks like its stained or something. It doesn't feel rough, and I haven't tested the disc yet so I'm not sure if it will play or not.
I was just wondering what this is, or what caused it? Is this an example of rot? If the disc plays fine should I just keep it, or buy a replacement?
I tried to do a quick scan of the DVD. Its not that good, but hopefully gives an ideal of what it looks like.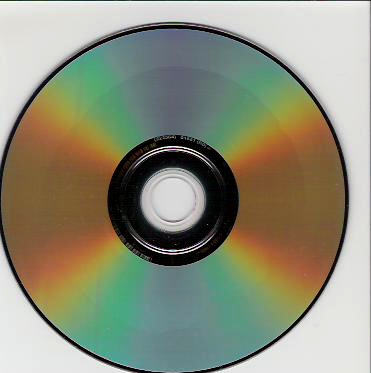 03-11-08, 12:47 AM
DVD Talk Special Edition
Join Date: Oct 2002
Location: East Coast
Posts: 1,270
i'm not sure if i'm looking at what you want to show. i assume that the disc is filled up with data from inner hub to outer edge, and that the discoloration is not the border where the data (pits) end.

i have lots of cds, and some have cloudy swirls of discoloration that do not seem to affect playback. not sure what this may be caused by, but probably something to do with the glue or lacquer used to seal the plastic over the tin layer.

as long as it's not rot (turning dark or orangy), you should be okay.
---
Last edited by darmok; 03-11-08 at

12:49 AM

.
03-11-08, 01:14 AM
Senior Member
Join Date: Sep 2005
Posts: 292
The discoloration from the inside towards the outside is what I was talking about. I thought it might be where the data is written on the disc, but its not even all the way around.

It looks like its just a darker shade than the outer edge. I'm not sure if its rot or not.
---
Last edited by DarthPrime; 03-11-08 at

01:17 AM

.
Posting Rules
You may not post new threads
You may not post replies
You may not post attachments
You may not edit your posts
---
HTML code is On
---