POTC Slipcase
05-05-08, 10:49 AM
POTC Slipcase
---
I saw yesterday a poster that was needing some slipcases in their sig. For the life of me I can't remember who it was. I was looking thru my collection last night and found POTC 1 slipcase (which surprised me, 'cause I don't normally hang on to 'em). So if that person who needs it sees this, shoot me a PM. Thanks!
06-15-08, 10:42 PM
Senior Member
Join Date: Apr 2004
Posts: 774
Originally Posted by xage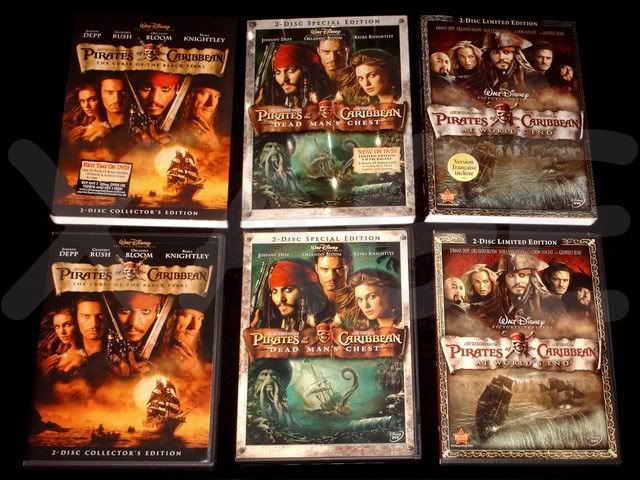 POTC 1,2,3 DVDs with Slipcases
Where did you get the Canadian PotC 3 in the US? At least the French version sticker is removable, unlike Disney's older releases where it was printed onto the slipcover/jacket cover..
Later
06-16-08, 12:55 AM
DVD Talk Platinum Edition
Join Date: Jul 2005
Location: Sunny California
Posts: 3,109
Originally Posted by johnsun
Where did you get the Canadian PotC 3 in the US? At least the French version sticker is removable, unlike Disney's older releases where it was printed onto the slipcover/jacket cover..
Later
Its from a good friend in Canada ( It actually packaged with the POTC3 Steelbook)
Posting Rules
You may not post new threads
You may not post replies
You may not post attachments
You may not edit your posts
---
HTML code is On
---