DEAD OR ALIVE 6: Xbox One / PS4 / PC -2019
06-08-18, 10:19 PM
DEAD OR ALIVE 6: Xbox One / PS4 / PC -2019
---
A new installment of long-running fighting game series Dead or Alive is coming, IGN can exclusively reveal. Almost seven years after the last numbered title, Dead or Alive 6 is planned for an early 2019 release, coming to PS4, Xbox One and PC via Steam. View the trailer below.
full article
http://www.ign.com/articles/2018/06/...ve-6-announced
---
Last edited by gerrythedon; 12-09-18 at

09:17 PM

.
08-20-18, 09:17 PM
Re: DEAD OR ALIVE 6: Xbox One / PS4 / PC -2019
---
Koei Tecmo has revealed that Dead or Alive 6 will see the return of Leifang and Hitomi to the roster, alongside a new interactive pirate ship stage known as 'Forbidden Fortune', featuring the tentacles of a gigantic Kraken. Peppered with hidden traps, the new backdrop includes mountains of gold guarded by the beast.
Should you enrage the Kraken, the ship will begin to quake, causing sparks to fly, igniting gunpowder and causing flames to violently shoot across the deck. Ultimately, the Kraken will smash the ship to splinters, grabbing a hapless fighter within its clutches. It's all very dynamic and stuff.
https://www.xboxachievements.com/new...nd-Hitomi.html
---
Last edited by gerrythedon; 12-09-18 at

09:20 PM

.
12-09-18, 09:21 PM
Re: DEAD OR ALIVE 6: Xbox One / PS4 / PC -2019
---
Pre-Order Dead or Alive 6 at GameStop and receive an Exclusive Steelbook!
https://www.gamestop.com/browse?nav=...ad+or+Alive+6/
02-15-19, 10:28 PM
Re: DEAD OR ALIVE 6: Xbox One / PS4 / PC -2019
---
Team Ninja has announced that Dead or Alive 6 will be getting a 'Deluxe Demo' from next week
, enabling you to sample the full roster of all 24 characters, complete with every one of their hairstyles and glasses included. The Deluxe Demo will also include access to Free Training, the Tutorial, Command Training, Combo Challenge, and a Story mode intro.
A collaboration with SNK will also bring characters from The King of Fighters XIV to Dead or Alive 6 as part of Season Pass 1, s
tarting with the addition of Mai Shiranui in June and another KoF combatant yet to be announced. The first Season Pass will also include 62 new costumes including the DOA6 Happy Wedding Costumes Vol. 1 and 2, DOA6 New Costumes Set Vol. 1 and 2, and outfits for both SNK characters, available between March and June.
A Dead or Alive World Championship is also planned with participants eligible to scoop prizes equivalent to •10 Million, giving the game more of an eSports presence.
The Dead or Alive 6 Deluxe Demo will be available from 22nd February until 24th February for Xbox Live Gold members on Xbox One and PS Plus subscribers on PlayStation 4. The full version of Dead or Alive 6 is then set to launch on 1st March 2019.
https://www.xboxachievements.com/news/news-32114-Dead-or-Alive-6--Deluxe-Demo--Coming-Next-Week--Season-Pass-to-Add-KoF-XIV-Characters.html



03-01-19, 01:30 PM
Re: DEAD OR ALIVE 6: Xbox One / PS4 / PC -2019
---
The initial season pass -- for the first 3 months of content, and even then, perhaps not all of it -- is $93.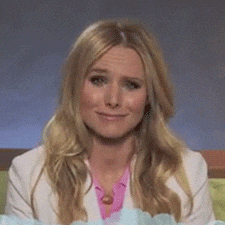 The kind of hysterical thing is that KT has already made the free-to-play version. On my XB1X, and I've seen other folks mention this for the PS4 version too, when you install the game, a couple dozen DLC things immediately download. Most of the characters download individually, and there's a full game unlock key in there too. So if you're on the fence, you probably won't have to wait long for a free version.
03-01-19, 01:53 PM
DVD Talk Hero
Join Date: Aug 1999
Posts: 27,513
Re: DEAD OR ALIVE 6: Xbox One / PS4 / PC -2019
---
They've honestly made such a mockery of the DLC system that I didn't even realize a new game was out... I mean they had soooo much DLC for the last game that often flooded the PSN store and PSN sales. Good for them since they apparently make a lot of money out of it but geez.
Dead or Alive: Last Round DLC:
https://store.playstation.com/en-us/...DOA5LSTRNDLC/1
03-07-19, 12:45 PM
Re: DEAD OR ALIVE 6: Xbox One / PS4 / PC -2019
---
All the skeevy shit with the this series aside (also ignoring their ridiculous DLCs), for my money DoA is the best PLAYING 3D fighting game on the market. It's always been fun to play right off the bat, and also incredibly deep and robust if you want it to be. It's also always had the best graphics of most fighters as well, just wish they didn't use that fidelity for being lecherous creeps.
Posting Rules
You may not post new threads
You may not post replies
You may not post attachments
You may not edit your posts
---
HTML code is On
---