FS: Nintendo Gamecube + GBA SP + Acessories
11-04-04, 12:31 AM
Member
Join Date: Feb 2004
Posts: 100
FS: Nintendo Gamecube + GBA SP + Acessories
---
so DS is coming, so i need some cash
1 Gamecube platinum (with complete box, booklets, 1 platinum ocntroller and complete cables)
1 spice (orange) gamecube ocntroller
1 GBA SP platinum complete with box and booklets and ac adaptor (match perfectly with the cube XD )
2 GBA- GC link cable (original, made by nintendo) perfect for zelda 4 swords and FF:CC
1 GBA-GBA link cable (nintendo made
)
1 fire embleme (GBA game) (complete box and booklets)
1 Megaman battle network (cartridge only)
1 viewtiful joe (GC game) (complete box and booklets)
1 leather GBA case made by pelican
1 GC memory card 251
im looking for $180 for this package, paypal and money order only.
igot 1 or 2 feedback i guess in this forum (its been a while since i use this forum for trading) and i got 100% feedback on ebay, my user id is yfou. i am paypal verified.
All item are adult owned, the GAMECUBE is in perfect condition, the gba hasm inor scratches on its case... the screen is perfect.
S&H is $5
P.S. i might want to sell just the gba SP, or the GC only.... not sure about the price though so just give me some offer if u r interested
thank you.... (ill post some pictures when mid term week is over XD )
---
Last edited by driv3; 11-04-04 at

05:38 PM

.
11-04-04, 05:42 PM
Member
Join Date: Feb 2004
Posts: 100
EDITED: added Megman battle network GBA on the list
heres some pics of the GBA that i willing to sell in package (i forgot to put the GBA SP ac adaptor in the pics)
The GBA SP is japan version,... its the same as US version, it can play US game.... just different box (better box than the US IMO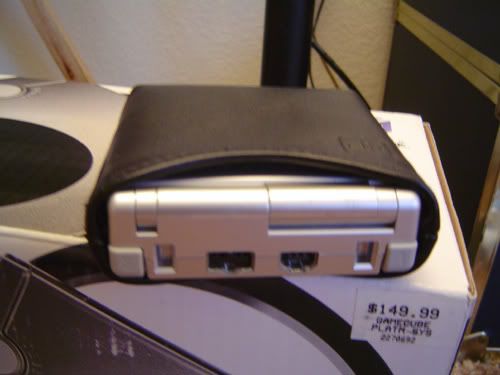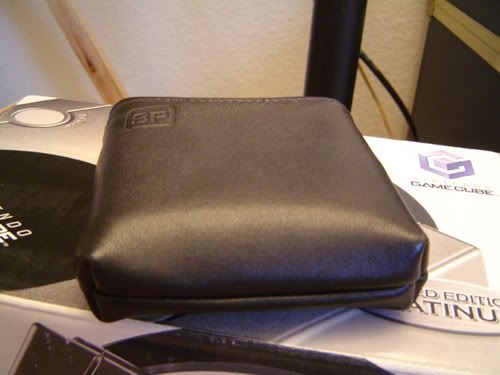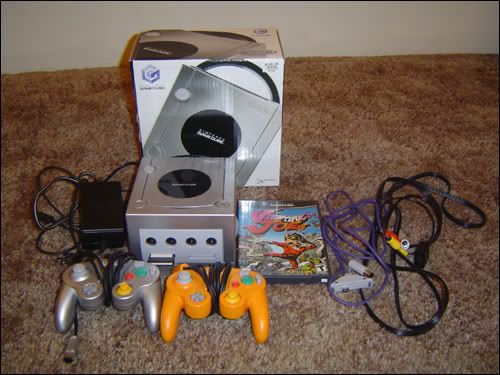 ---
Last edited by driv3; 11-11-04 at

11:01 PM

.
11-10-04, 02:03 AM
Member
Join Date: Feb 2004
Posts: 100
sorry decide to keep the GCN... so its only GBA now:

1 GBA SP platinum complete with box and booklets and ac adaptor
1 GBA-GBA link cable (nintendo made )
1 fire embleme (GBA game) (complete box and booklets)
1 Megaman battle network (cartridge only)
1 leather GBA case made by pelican

$100 shipped negotiable
Posting Rules
You may not post new threads
You may not post replies
You may not post attachments
You may not edit your posts
---
HTML code is On
---