The Red Line (CBS) -- S: Noah Wyle -- From EPs Greg Berlanti & Ava DuVernay -- Premieres 4/28/19
04-29-19, 02:47 AM
DVD Talk Godfather
Join Date: Aug 2002
Location: La Palma, CA
Posts: 59,416
The Red Line (CBS) -- S: Noah Wyle -- From EPs Greg Berlanti & Ava DuVernay -- Premieres 4/28/19
---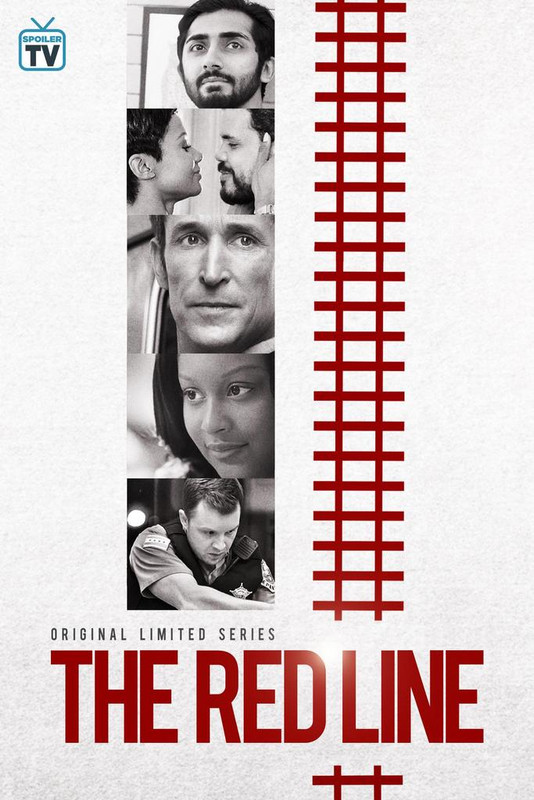 The Series Will Air in Two-Hour Installments Across Four Consecutive Sundays

Noah Wyle, Emayatzy Corinealdi, Aliyah Royale, Noel Fisher, Howard Charles, Elizabeth Laidlaw, Vinny Chhibber and Michael Patrick Thornton Star

Greg Berlanti, Ava DuVernay, Sarah Schechter, Caitlin Parrish, Sunil Nayar And Kevin Hooks Executive Produce; Erica Weiss Co-Produces

Corey Reynolds Guest Stars as Dr. Harrison Brennan; Glynn Turman Guest Stars as Nathan Gordon, the Incumbent Alderman

"We Must All Care" - Three very different Chicago families journey toward hope and healing after a tragedy causes them all to consider how race and racial biases affect their lives, on the series premiere of THE RED LINE, Sunday, April 28 (8:00-9:00 PM, ET/PT) on the CBS Television Network. The series will air in two-hour installments across four consecutive Sundays. Noah Wyle, Emayatzy Corinealdi, Aliyah Royale, Noel Fisher, Howard Charles, Elizabeth Laidlaw, Vinny Chhibber and Michael Patrick Thornton star.

On the north side of Chicago, Daniel Calder is a high school history teacher mourning the death of his husband, Dr. Harrison Brennan, an African American doctor who was shot while unarmed by a white cop. As Daniel tries to comfort their grieving daughter, Jira Calder-Brennan, the two butt heads when she decides she needs more support than her father can provide. She seeks the understanding of someone who knows what it's like to grow up as a young black woman, and searches for her birth mother to learn more about her personal history, culture and community. Daniel seeks comfort in his colleague - and Jira's teacher - Liam Bhatt. On the south side, Tia Young scours news of the shooting, torn between her political ambition of running for alderman and risking it all to comfort the daughter she gave up for adoption as a teen. Tia's husband, Ethan Young, a red-line train operator and devoted father to their 6-year-old son, champions her running for office, but cautions her about connecting with Jira. On the west side, police officer Paul Evans must face the reality of his actions and intentions in the fatal shooting of an innocent man and worries about his fate amidst the public and legal fallout. His police partner, Victoria "Vic" Renna, and his brother, Jim Evans, a volatile former cop confined to a wheelchair after being shot in the line of duty, cause more harm than good in their attempts to help him. As the stories of the Calder, Young and Evans families converge, they each discover that it's impossible to ignore issues of race; it's important for each of us to explore how our backgrounds and internal biases affect how we act; and we must open our eyes and see that we're all human and all deserving of the same dignity.

REGULAR CAST:

Noah Wyle (Daniel Calder)
Emayatzy Corinealdi (Tia Young)
Aliyah Royale (Jira Calder-Brennan)
Noel Fisher (Paul Evans)
Howard Charles (Ethan Young)
Elizabeth Laidlaw (Victoria "Vic" Renna)
Vinny Chhibber (Liam Bhatt)
Michael Patrick Thornton (Jim Evans)


GUEST CAST:

Maximus Chase Evans (Benny Young)
Kristina Valada-Viars (Elizabeth)
Rammel Chan (Matthew Lee)
Corey Reynolds (Harrison Brennan)
Glynn Turman (Nathan Gordon)
Sadieh Rifai (Elena)
Raven Whitley (Kalen)
Anna Brockman (Angelica Barrett)
Sean Bradley (Steve)
Alanah Marie Johnson (Young Jira)
Tony Peera (Cashier)
Mike Geraghty (Patient)
Pam Mack (Teacher)


WRITTEN BY: Caitlin Parrish and Erica Weiss

DIRECTED BY: Victoria Mahoney
8 episode limited series.


<iframe width="560" height="315" src="https://www.youtube.com/embed/odY86Ji7-Po" frameborder="0" allow="accelerometer; autoplay; encrypted-media; gyroscope; picture-in-picture" allowfullscreen></iframe>



Most likely no one here will be watching this, especially with it airing on Sundays. But, I posted this anyways as another option for your DVR.
04-29-19, 05:15 PM
DVD Talk Legend
Re: The Red Line (CBS) -- S: Noah Wyle -- From EPs Greg Berlanti & Ava DuVernay -- Premieres 4/28/19
---
I recorded it and watching the first show right now.
Never saw anything about it and when I saw it on the guide just saw a new show so thatís why I recorded it.

Another Chicago show.

It is a little interesting to see the point of view of a cop who shoots and kills someone without case.
Especially a black man shot by a white cop.

Unless im blown away by this first ep I doubt Iíll watch anymore.
Posting Rules
You may not post new threads
You may not post replies
You may not post attachments
You may not edit your posts
---
HTML code is On
---