King Lear (Amazon) -- S: Anthony Hopkins -- Premieres 9/28/18
09-28-18, 01:37 AM
DVD Talk Godfather
Join Date: Aug 2002
Location: La Palma, CA
Posts: 59,487
King Lear (Amazon) -- S: Anthony Hopkins -- Premieres 9/28/18
---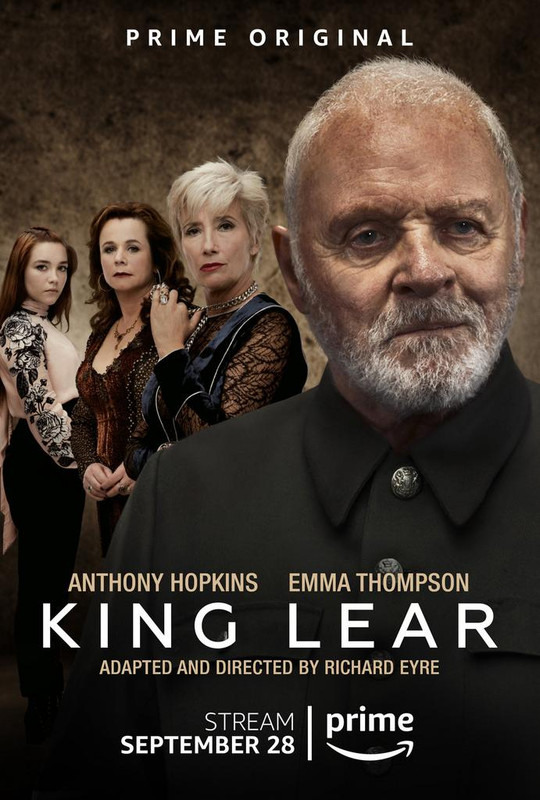 Set in the fictional present and starring Anthony Hopkins, the 80 year-old King Lear divides his kingdom among his daughters, Goneril, Regan and Cordelia, according to their affection for him. When his youngest daughter, Cordelia, refuses to flatter him, hurt and angry Lear banishes her. With that fateful decision, family and state collapse into chaos and warfare.
<iframe width="560" height="315" src="https://www.youtube.com/embed/ETNWHHczj1w" frameborder="0" allow="autoplay; encrypted-media" allowfullscreen></iframe>
2 hour Amazon Original Made for TV movie. It's a co-production with the BBC. Now available as of today.
Posting Rules
You may not post new threads
You may not post replies
You may not post attachments
You may not edit your posts
---
HTML code is On
---