Person of Interest (S4E17) -- "Karma" -- 3/10/15
03-10-15, 03:39 PM
DVD Talk Godfather
Person of Interest (S4E17) -- "Karma" -- 3/10/15
---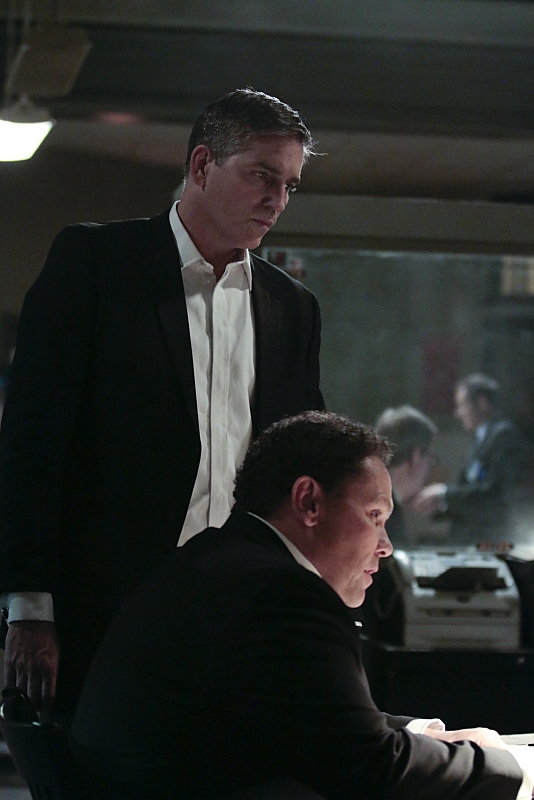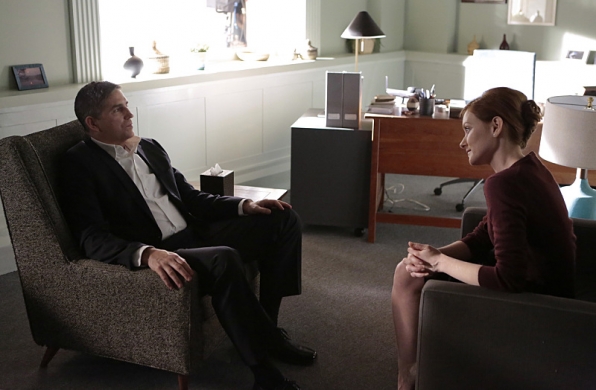 REESE AND FINCH TRY TO PROTECT A PSYCHOLOGIST WHO HAS AN UNORTHODOX METHOD OF HELPING HIS CLIENTS GAIN CLOSURE, ON "PERSON OF INTEREST," TUESDAY, MARCH 10

"Karma" - Reese and Finch try to protect a psychologist whose unorthodox methods for helping his patients find closure could cost him dearly. Meanwhile, flashbacks reveal Finch's fragile state in the days following the bombing that killed his best friend, Nathan Ingram, on PERSON OF INTEREST, Tuesday, March 10 (10:01-11:00 PM, ET/PT) on the CBS Television Network.

REGULAR CAST:

Jim Caviezel (John Reese)
Michael Emerson (Harold Finch)
Kevin Chapman (Lionel Fusco)
Sarah Shahi (Sameen Shaw)
Amy Acker (Root)
RECURRING CAST:

Elizabeth Marvel (Alicia Corwin)
Wrenn Schmidt (Iris)
GUEST CAST:

Patrick Kennedy (Dr. Shane Edwards)
Daniel Sauli (Wyatt)
Frank Carlo (Clyde)
Marjan Neshat (Becca)
Matt Golden (Brian)
Megan Tusing (Angela)
Gregory Konow (Bank Security Guard)
WRITTEN BY: Hillary Benefiel and Sabir Pirzada

DIRECTED BY: Chris Fisher


03-13-15, 11:52 AM
DVD Talk Legend
Join Date: Jul 2014
Location: Cygnus
Posts: 12,524
Likes: 0
Received 0 Likes on 0 Posts
Re: Person of Interest (S4E17) -- "Karma" -- 3/10/15
---
Enjoyed the back story add for Finch. Always seemed like a guy that is THAT close to going over the edge and taking everybody out. And not because he is played by Michael Emerson, although that helps...
03-13-15, 06:52 PM
DVD Talk Hero
Join Date: May 2001
Posts: 36,850
Likes: 0
Received 0 Likes on 0 Posts
Re: Person of Interest (S4E17) -- "Karma" -- 3/10/15
---
I like how back to basics this episode was. Just Reese and Finch, with Fusco as backup. No Samaritan. No Root. No Shaw. All that was missing was Carter.
Posting Rules
You may not post new threads
You may not post replies
You may not post attachments
You may not edit your posts
---
HTML code is On
---