Help with PC: system recovery, restore, ...?
08-03-16, 12:39 AM
DVD Talk Limited Edition
Join Date: Oct 2009
Posts: 5,590
Help with PC: system recovery, restore, ...?
---
I've been having some problems with my Dell PC lately. Gone through anti-virus programs, malware detections, etc, but nothing's really working. I just want to restore it to factory settings, since I hear that's the best way of getting rid of infections if all else fails.
Problem is, I tried that with my last PC and I guess I didn't do it right, and it ended up dead.
With this computer I followed the directions and made a set of "System Image disks", and I was also instructed to make a "System Recovery" USB. So I'm trying to go the Factory Restore route but from what I remember of my last try, the options given on the computer were confusing.
I'll probably get this, right?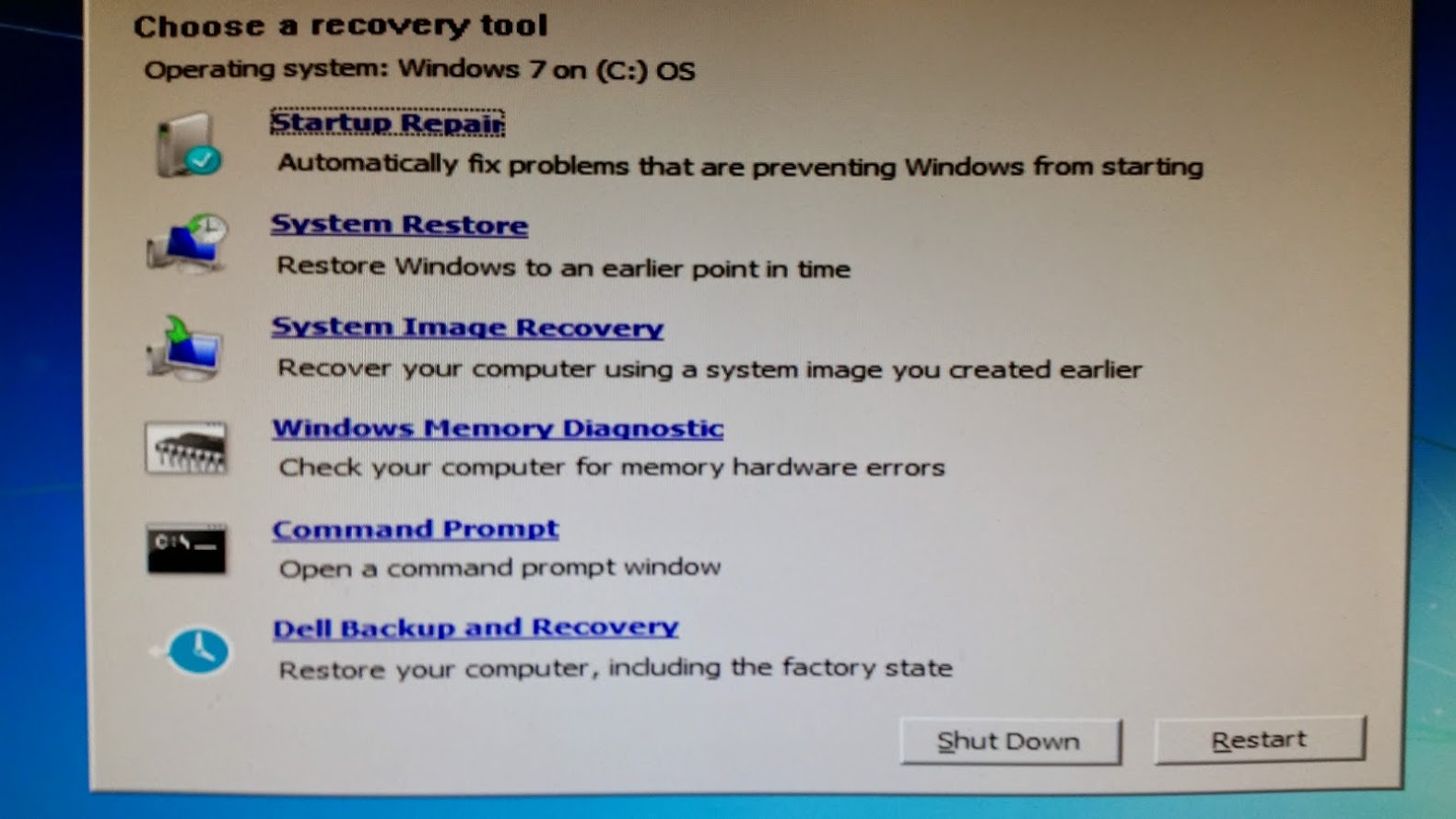 but from the
Dell
website page titled
How to RESTORE your Windows 7 computer to factory settings
, it says this:
[QUOTE]System Recovery Options menu, select a keyboard layout and click Next./QUOTE]
So do I choose System Restore, or System Image Recovery? I have two back ups, but they both don't completely match up with the options given.
Any help is very much appreciated.
08-03-16, 10:19 AM
DVD Talk Legend
Join Date: Oct 2001
Posts: 17,658
Re: Help with PC: system recovery, restore, ...?
---
First off, what problems are you having with your PC? Have you run diagnostics on the hard drive or the RAM? If either of those is failing, a factory image restore isn't going to fix the issue.
Also, factory image restores wipe all user data from the PC. Have you backed up your user data (documents, music, videos, pictures)? You need to back them up to a different drive before running the restore.
Finally, the Dell guide is referring to a screen before the one you posted. This site has a pic of the screen it's talking about:
https://neosmart.net/wiki/dell-recov...n_in_Windows_7
Posting Rules
You may not post new threads
You may not post replies
You may not post attachments
You may not edit your posts
---
HTML code is On
---