Audio Hook Up Question
08-10-04, 07:50 PM
Cool New Member
Join Date: Jan 2003
Posts: 30
Audio Hook Up Question
---
So I am trying to get tv and pvr on my computer. The latest problem I am having is that I needed a new soundcard, because my laptop didn't come with a line in jack. I bought the sound blaster mp3+ usb sound card from creative. I am trying to hook them up to creative fps2000 digital speakers. I used to have the speakers hooked up to my laptop through the digital din port, which I connected to a headphone jack looking attachment, which I connected to my s/pdif port on the computer. Here are the ports on the mp3+: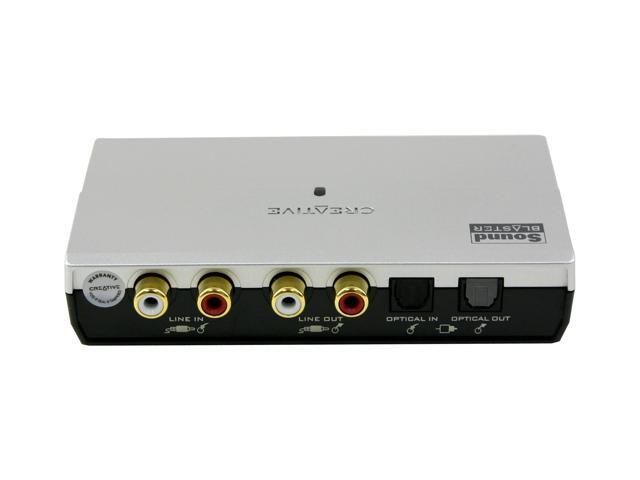 I tried plugging the digital din connector jack that I used before into the Y cable that they provided, and hooking that into the line out jacks. no dice. the other thing i thought it might be is if you look at the subwoofer for my speakers, there are front and rear audio ports, (the gold looking holes to the right of red plastic tabs) but i have no idea what sort of plug they would take. I tried plugging a regular headphone jack into them, but they are too big. I tried plugging 1/8" plugs into them, but they don't fit properly either.
Anyone have any idea what I need to plug one into the other? I know the sound card works because I can use headphones with it. Thanks in advance.
08-11-04, 08:16 AM
DVD Talk Special Edition
Join Date: Aug 2003
Location: Bloomington, IN
Posts: 1,084
Have you tried calling Creative's tech support? With brand new hardware from the same manufacturer they should be able to support you and get it up running? It sounds like you have tried what I would have done.
Posting Rules
You may not post new threads
You may not post replies
You may not post attachments
You may not edit your posts
---
HTML code is On
---