Pentagon Transcripts Show Khalid Sheikh Mohammed Confesses to Sept. 11 Attacks
03-15-07, 08:34 PM
DVD Talk Legend
Join Date: Feb 2003
Posts: 14,204
From
Time
:
Why KSM's Confession Rings False
It's hard to tell what the Pentagon's objective really is in releasing the transcript of Khalid Sheikh Mohammed's confession. It certainly suggests the Administration is trying to blame KSM for al-Qaeda terrorism, leading us to believe we've caught the master terrorist and that al-Qaeda, and especially the ever-elusive bin Laden, is no longer a threat to the U.S.
But there is a major flaw in that marketing strategy. On the face of it, KSM, as he is known inside the government, comes across as boasting, at times mentally unstable. It's also clear he is making things up. I'm told by people involved in the investigation that KSM was present during Wall Street Journal correspondent Danny Pearl's execution but was in fact not the person who killed him. There exists videotape footage of the execution that minimizes KSM's role. And if KSM did indeed exaggerate his role in the Pearl murder, it raises the question of just what else he has exaggerated, or outright fabricated.
Just as importantly, there is an absence of collateral evidence that would support KSM's story. KSM claims he was "responsible for the 9/11 operation from A-Z." Yet he has omitted details that would support his role. For instance, one of the more intriguing mysteries is who recruited and vetted the fifteen Saudi hijackers, the so-called "muscle." The well-founded suspicion is that Qaeda was running a cell inside the Kingdom that spotted these young men and forwarded them to al-Qaeda. KSM and al-Qaeda often appear bumbling, but they would never have accepted recruits they couldn't count on. KSM does not offer us an answer as to how this worked.
KSM has also not offered evidence of state support to al-Qaeda, though there is good evidence there was, even at a low level. KSM himself was harbored by a member of Qatar's royal family after he was indicted in the U.S. for the Bojinka plot — a plan to bomb twelve American airplanes over the Pacific. KSM and al-Qaeda also received aid from supporters in Pakistan, quite possibly from sympathizers in the Pakistani intelligence service. KSM provides no details that would suggest we are getting the full story from him.
Although he claims to have been al-Qaeda's foreign operations chief, he has offered no information about European networks. Today, dozens of investigations are going on in Great Britain surrounding the London tube bombings on July 7, 2005. Yet KSM apparently knew nothing about these networks or has not told his interrogators about them.
The fact is al-Qaeda is too smart to put all of its eggs in one basket. It has not and does not have a field commander, the role KSM has arrogated. It works on the basis of "weak links," mounting terrorist operations by bringing in people on an ad hoc basis, and immediately disbanding the group afterwards.
Until we hear more, the mystery of who KSM is and what he was responsible for is still a mystery.
Robert Baer, a former CIA field officer assigned to the Middle East, is the author of See No Evil and, most recently, the novel Blow the House Down
03-15-07, 08:38 PM
nodeerforamonth,

For the record, I'm not ANGRY the guy was caught. He was obviously a terrorist. But for what he is responsible for, is what I have a problem with.

I wish many Americans would have more intellectual depth than just taking face value of what the Bush Administration and the US Military put out there for the media (both liberal and conservative) to regurgitate.

I think the 9/11 Commission Report even goes against what was recently announced.
03-15-07, 08:56 PM
Banned
Join Date: Jul 2004
Location: puckland
Posts: 745
Originally Posted by nodeerforamonth
Strange how so many people here are actually ANGRY that we caught the guy responsible for 9/11 and many terror attacks! They're actually mad!
The way I see it, an open legal system with checks and balances is there so that people know justice has been done. In such a system people don't have to simply trust in lawyers, judges or their government. If they really want to know about a specific case, they can look at the law books, court transcripts, evidence, etc. and satisfy themselves that justice has actually been done.
Unfortunately, those checks and balances are not in place for people like Khalid Sheikh Mohammed. It's not just unfortunate for him, but for all americans. Any statement he made could have been forced from him using torture, and is thus patently unreliable. If he gets a trial, it will most likely be a military tribunal in which large portions of the evidence, testimony, etc. will not be a matter of public record, or possibly even accessible to his own defense lawyers. As such, there will never be any certainty about whether or not justice has been done and whether or not a man guilty for playing a role in 9/11 has been punished. The only recourse for american people is to blindly "trust" their government.
Were I an american I would be upset about this. I wouldn't simply want my government to catch the guilty. I'd want to know that they were actually the guilty and not just some random arabs rounded up to bolster polls before an election or for any other reason. I'm not saying the Bush administration would do such a thing. I'm just saying that I don't think citizens should have to "trust" their government not to do such a thing. History has taught us that, sooner or later, somebody untrustworthy is going to wind up in power.
You wonder why us sane folk think that some people want us to lose the War On Terror? You wonder why we think those on the far left are traitors? This thread is proof!
Is it just me, or have americans already done more to themselves than any terrorist could have aspired to accomplish in his or her wildest dreams?
03-15-07, 09:08 PM
Nutter makes one of the best posts ever. Why can't Americans have access to these terrorists (i.e., FOIA). We are simply told what to think versus seeing the evidence. That my friends, smells like a whitewash.
Good post Nutter.
The same form of blind faith suicide bombers have is the same kind of faith many Americans have for their current leader. It's quite sad because we are the ones who are supposed to be the example.
03-15-07, 09:10 PM
DVD Talk Legend
Join Date: Feb 2003
Posts: 14,204
So Khalid Sheikh Mohammed has confessed to
29 different terrorist plots
-- including the 9/11 attacks, the beheading of Daniel Pearl, the Richard Reid shoe bombing, etc. But given time, what
other
atrocities could Khalid Sheikh Mohammed claim credit for?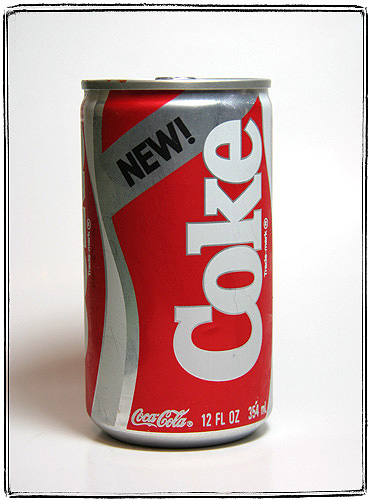 Posting Rules
You may not post new threads
You may not post replies
You may not post attachments
You may not edit your posts
---
HTML code is Off
---