Otters: School me on Hilton Head Island, SC
11-08-10, 02:01 AM
DVD Talk Limited Edition
Join Date: Oct 2005
Location: Muncie, IN [Member formerly known as abrg923]
Posts: 6,341
Likes: 0
Received 0 Likes on 0 Posts
Otters: School me on Hilton Head Island, SC
---
Planning a vacation there for next fall. What are the must-do events, restaurants, etc? We're going to be staying in the Palmetto Dunes area, if that helps. Interesting in hearing some feedback from people who've been there.
11-08-10, 04:03 PM
DVD Talk Limited Edition
Join Date: Oct 2005
Location: Muncie, IN [Member formerly known as abrg923]
Posts: 6,341
Likes: 0
Received 0 Likes on 0 Posts
Re: Otters: School me on Hilton Head Island, SC
---
Also interested in things to do outside of HHI, but in that general area (Savannah, etc). Just looking for some ideas/suggestions.
11-08-10, 08:59 PM
Re: Otters: School me on Hilton Head Island, SC
---
I'm not familiar with Hilton Head. I went there a few times with my grandparents when I was young, but I don't really remember anything. We did ride down to Charleston for the day a few months ago though. We also mad a side trip near Beaufort to visit Old Sheldon Church. Beaufort doesn't look to be very far from Hilton Head.
Charleston is about 2 hours from Hilton Head according to google maps. We took the ferry out to Fort Sumter, walked through the Market, stopped at the Angel Oak, and then road down to Beaufort to see Old Sheldon Church.
There is also a Naval and Maritime museum that we didn't have a chance to go to. We did pass the aircraft carrier while we were on the ferry though.
Old Sheldon Church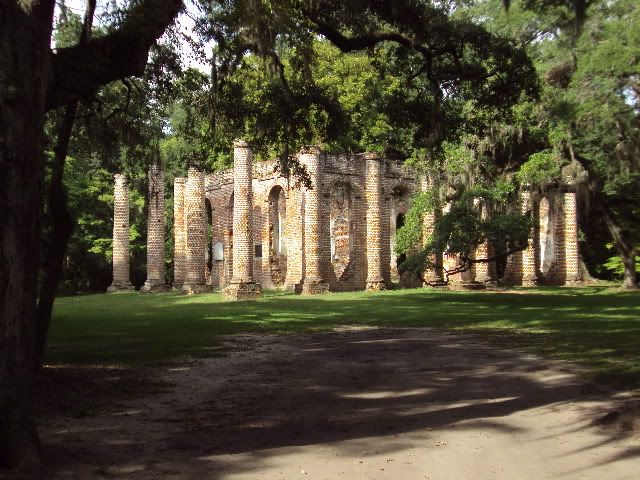 My son desecrating tombs.
Me and my son in front of the Angel Oak. The limbs grow down to the ground and get so heavy they sink underground in places.
The USS Yorktown that we passed on the way to Fort Sumter. I'm pretty sure you can take a tour of it at the maritime museum.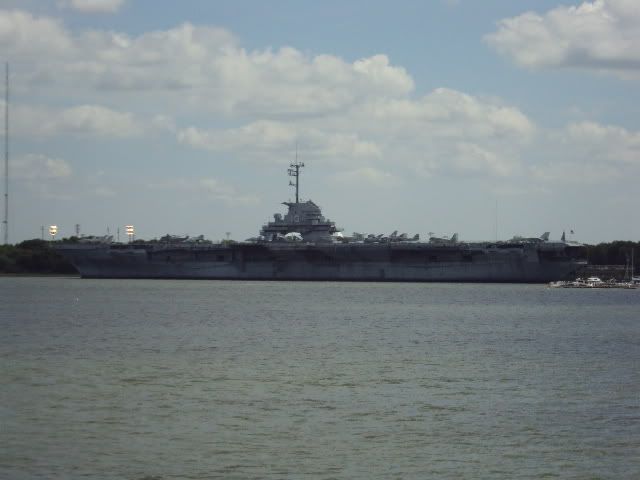 I can post some pics of Fort Sumter if you're interested.
Posting Rules
You may not post new threads
You may not post replies
You may not post attachments
You may not edit your posts
---
HTML code is On
---