Lincoln's Cottage
02-18-08, 06:49 PM
DVD Talk Limited Edition
Join Date: Oct 1999
Posts: 6,461
Lincoln's Cottage
---
I think I would like to see this: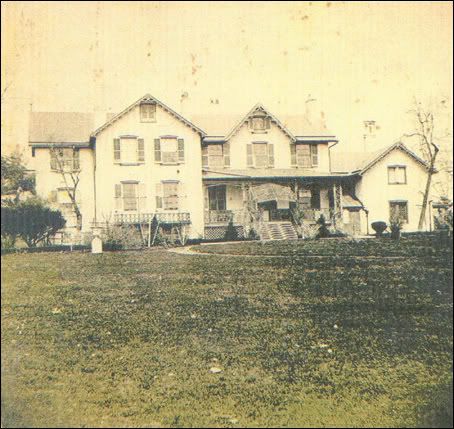 Well, it looks more like this after 15,000,000.00>
http://www.lincolncottage.org/visit/index.htm
I think on the news they said there were 34 rooms which would seem more like a mansion to me. Someting new to do in D.C. for anyone visiting.
__________
02-18-08, 07:06 PM
DVD Talk Limited Edition
Join Date: Oct 1999
Posts: 6,461
Originally Posted by PrincessT
Isn't a cottage supposed to be small, humble and cozy?
Loncoln had a big hat=big cottage. It is kind of cool that it was at the old soldiers home. I would imagine that was probably being used as a hospital at the time but I have not looked that up.
____________
02-18-08, 08:03 PM
DVD Talk Limited Edition
Join Date: Jun 1999
Location: Part of the Left-Wing Conspiracy
Posts: 6,894
If you look at both pictures back and forth, it's the same house with some paint...

What did you want to see? the same house painted in scratchy sepia, looking at it through cheese cloth?
Posting Rules
You may not post new threads
You may not post replies
You may not post attachments
You may not edit your posts
---
HTML code is On
---