SHAKIRA: El Dorado - 5/26/17
05-11-17, 10:55 PM
DVD Talk Limited Edition
SHAKIRA: El Dorado - 5/26/17
---
Shakira Sets Release Date for New Album 'El Dorado'
The "Me enamoré" singer's forthcoming album titled El Dorado will drop May 26, she revealed Thursday (May 11). The singer-songwriter announced the release date to her millions of followers on social media, along with the album cover where Shakira appears half submerged in a earth-toned liquid bath.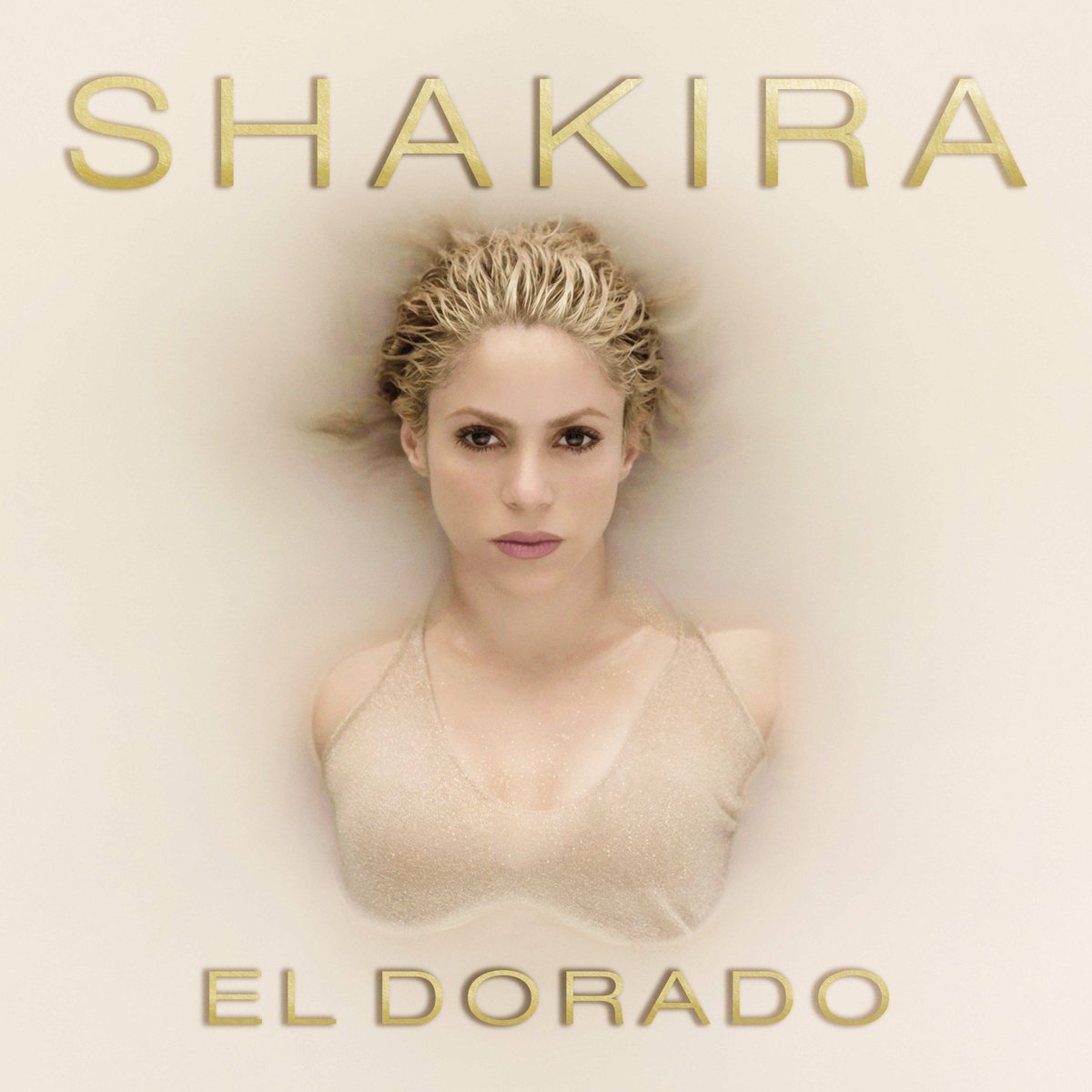 http://www.billboard.com/articles/co...o-release-date
<iframe width="854" height="480" src="https://www.youtube.com/embed/T0ivG4Ew-Lk" frameborder="0" allowfullscreen></iframe>
05-12-17, 09:34 PM
DVD Talk Limited Edition
Re: SHAKIRA: El Dorado - 5/26/17
---
from email
The album - which features the worldwide hits La Bicicleta, Chantaje, Deja vu and new single Me Enamoré - is available to pre-order now from the links below! Pre-order from iTunes and you can download five of the album's songs today. And click here to pre-order the CD from Shakira's online shop (where album / T-shirt bundles are also available!).
<iframe width="854" height="480" src="https://www.youtube.com/embed/sPTn0QEhxds" frameborder="0" allowfullscreen></iframe>
<iframe width="854" height="480" src="https://www.youtube.com/embed/XEvKn-QgAY0" frameborder="0" allowfullscreen></iframe>
<iframe width="854" height="480" src="https://www.youtube.com/embed/6Mgqbai3fKo" frameborder="0" allowfullscreen></iframe>
<iframe width="854" height="480" src="https://www.youtube.com/embed/-UV0QGLmYys" frameborder="0" allowfullscreen></iframe>
05-12-17, 09:36 PM
DVD Talk Limited Edition
Re: SHAKIRA: El Dorado - 5/26/17
---
1. Me Enamoré
2. Nada
3. Chantaje (featuring Maluma)
4. When a Woman
5. Amarillo
6. Perro Fiel (featuring Nicky Jam)
7. Trap (featuring Maluma)
8. Comme moi (with Black M)
9. Coconut Tree
10. La Bicicleta (with Carlos Vives)
11. Deja vu (with Prince Royce)
12. What We Said (featuring MAGIC! - Comme moi English Version)
13. Toneladas
https://en.wikipedia.org/wiki/El_Dorado_(Shakira_album
)
Posting Rules
You may not post new threads
You may not post replies
You may not post attachments
You may not edit your posts
---
HTML code is On
---