Alice in Chains - Constitution Hall, March 3, 2010. Grunge Lives!! (Pics + Aud/Vid)
03-04-10, 10:26 AM
DVD Talk Hero
Join Date: Dec 1999
Location: Hail to the Redskins!
Posts: 25,103
Likes: 0
Alice in Chains - Constitution Hall, March 3, 2010. Grunge Lives!! (Pics + Aud/Vid)
---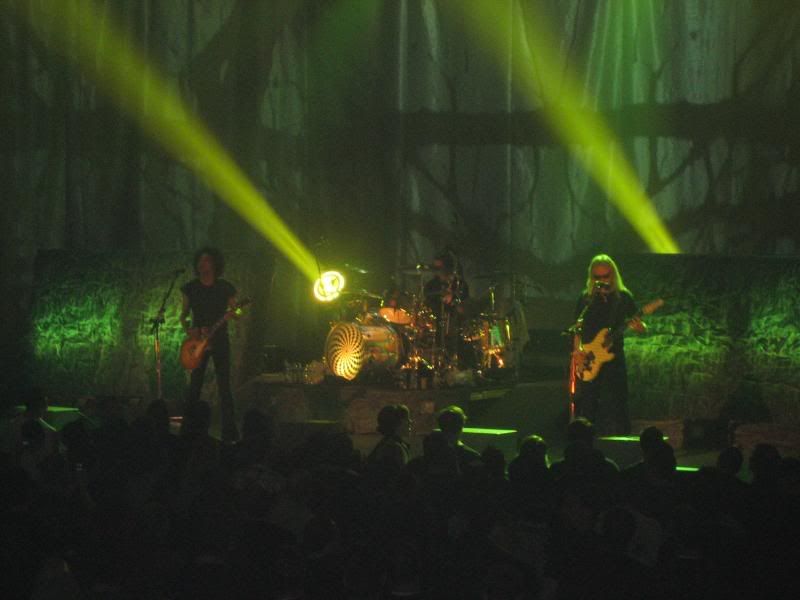 Wrapping up my "3 Concerts in 10 Days" series (Mayer, Muse, AIC), I had the pleasure of reliving my childhood at DAR last night with Alice in Chains. The godfathers of grunge DID NOT disappoint one bit. They had canceled the previous night's show due to Jerry's stomach illness, but they were determined to play last night and Jerry was every bit the pro despite feeling the way he did.
I had been checking the setlists from the previous shows and was worried they wouldn't play all my favorites, but I was amazed to see that they changed it up a bit to include them! Show was about 3 songs shorter than normal, but I was glad that Jerry lasted as long as he did (and he personally thanked the crowd later for supporting him).
William Devall is a great singer/showman. He's not Layne, but he's got some flavors of Layne and is a fantastic guitarist to boot. The new songs really are in the vein of AIC but not as strong. They come off better live than on the album.
The AIC classics were PHENOMENAL. The band was absolutely killing them, and the crowd was pumped, I was screaming out all the lyrics and totally rocking out. I wish they still made music like this. Jerry's a ridiculous guitarist and the songs hold up as well today as they did.
If you can see these guys this tour, I highly recommend it. Great setlists, awesome performances and you'll have a great time.
Pictures:
http://s24.photobucket.com/albums/c3...ch%203%202010/
Video/Audio of Them Bones (I didn't record this):
http://www.youtube.com/watch?v=37HdP4QHlLU
Setlist:
1) Unknown (from new album)
2) It Ain't Like That
3) Check My Brain
4) Them Bones
5) Dam that River
6) Unknown (from new album)
7) Unknown (from new album)
8) Got You Wrong!!
9) We Die Young
10) Looking In View
11) Nutshell
12) Acid Bubble
13) Unknown (from new album)
14) Unknown (from new album)
15) Would?
16) Man In the Box
17) Rooster
03-04-10, 11:28 AM
DVD Talk Gold Edition
Join Date: Oct 2001
Location: Midlothian, VA
Posts: 2,659
Likes: 0
Received 0 Likes on 0 Posts
Re: Alice in Chains - Constitution Hall, March 3, 2010. Grunge Lives!! (Pics + Aud/Vi
---
Going to see them tomorrow night here at The National in Richmond....I saw them a few years ago at The Norva in Norfolk and they were great, WAY beyond my expectations...I actually think their new album is better than their last one with Layne (self titled aka "Tripod the Dog"), though of course nothing will top Dirt, Facelift and the EPs....still really glad I saw them at Lollapalooza 1993!
Posting Rules
You may not post new threads
You may not post replies
You may not post attachments
You may not edit your posts
---
HTML code is On
---