Two punk rock legends passed away over the weekend
08-26-05, 12:08 AM
DVD Talk Special Edition
Join Date: Jun 2001
Posts: 1,129
Two punk rock legends passed away over the weekend
---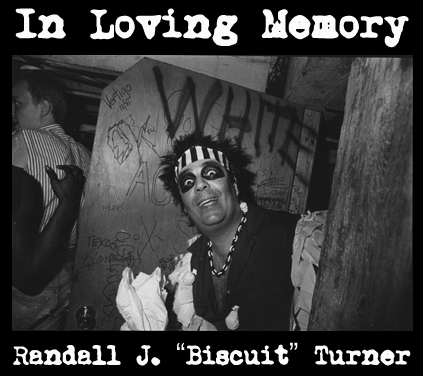 Steven "Stevo" Jensen and Randy "Biscuit" Turner both passed away over the weekend. The causes of death have yet to have been finalized for both of them, however the word is that Stevo either had a bad reaction to prescription painkillers (Oxycontin) or overdosed on them.
Stevo was the singer (and songwriter) of the ORIGINAL Vandals from 1980-1984 and some great footage of him in action can be seen on the Suburbia (1984) DVD. Stevo and the rest of the band were cheated out of all royalties and songwriting credits by their 2nd drummer, Joe Escalante, in the mid-80's. Escalante reformed the band, kept the name and all profits. Stevo never recovered from losing all of his songs and being unable to perform them without the threat of a lawsuit. He had some back problems and broke both of his arms in July in a skateboarding accident for which his painkillers were prescribed. More information can be found here:
http://www.skaterock.com/reviews/reviews.html
and here:
http://stevojensen.com/index.html
Randy Turner was the front man of the pioneering punk/funk-fusion band the Big Boys from 1978-1984. His cause of death has yet to be revealed. More information can be found here:
http://www.austin360.com/music/conte...19biscuit.html
08-26-05, 04:00 PM
DVD Talk Legend
Join Date: Jul 1999
Location: The L.A.
Posts: 18,122
Originally Posted by devilpants
The irony in all this is that Joe Escalante has a radio show on Indie 103.1 in LA where he gives out legal advice about publishing and other copyright matters. What a weird world we live in.
Not so ironic... apparently he knows what he's doing.
I would have been ironic if Stevo had the show.
Posting Rules
You may not post new threads
You may not post replies
You may not post attachments
You may not edit your posts
---
HTML code is On
---