Buying Movie Artwork That ISN'T a Poster...?
08-23-08, 06:12 PM
DVD Talk Gold Edition
Join Date: Feb 2002
Posts: 2,491
Likes: 0
Received 0 Likes on 0 Posts
Buying Movie Artwork That ISN'T a Poster...?
---
I've tried looking online for some type of unique artwork that isn't movie posters. I've found certain images on LA Artwork which is different:
I've also seen some canvas artwork that looks nice from movies like The Dark Knight: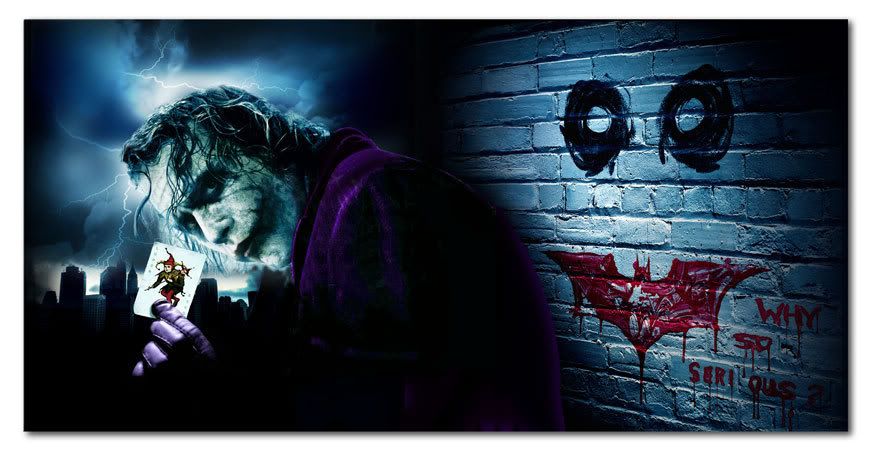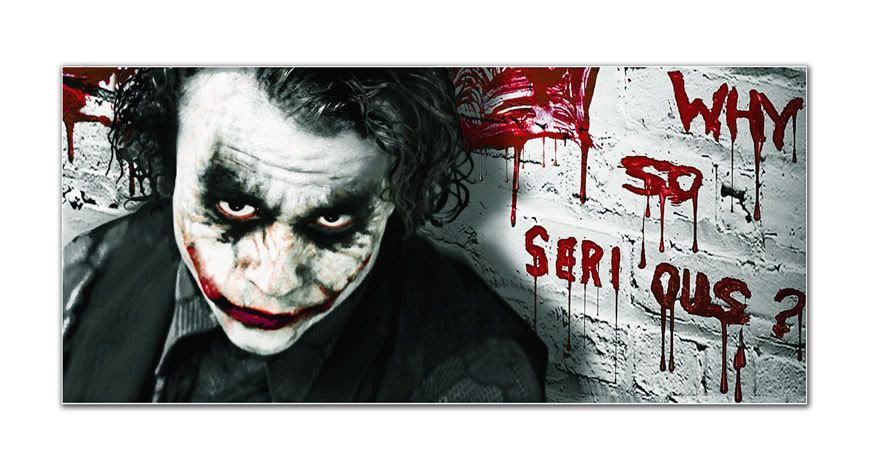 But all of these prints are on eBay. But are there other places to buy similar types of movie art online? Art that is movie themed, maybe printed on canvas, and is unique? I do enjoy framing movie posters, but I'm also trying to come up with other ways to keep the movie theme of the room going with different kinds of movie/entertainment art.
08-24-08, 01:36 AM
DVD Talk Gold Edition
Join Date: Oct 2000
Location: Pittsburgh, PA, USA
Posts: 2,456
Likes: 0
Received 0 Likes on 0 Posts
They're ok, but they seem more like photoshopped production stills than actual "art." The Joker ones are simply the posters edited into different poses from the looks of it.
08-24-08, 04:02 AM
DVD Talk Special Edition
Join Date: Jun 2002
Location: Northern California
Posts: 1,212
Likes: 0
Received 0 Likes on 0 Posts
12-26-08, 02:40 PM
New Member
Join Date: Dec 2008
Posts: 1
Likes: 0
Received 0 Likes on 0 Posts
LAartwork are not photoshopped
---
I have a bunch of these. They were originally done in pencil and look cool on stretched canvas.

go to www . youtube. com/watch?v=AxRjPLNTLiQ
that is just sick. I can't wait to see his Joker
12-26-08, 04:41 PM
DVD Talk Hero
Join Date: Jan 2000
Location: Formerly known as "GizmoDVD"/Southern CA
Posts: 30,426
Likes: 0
Its been discussed before - but I'm friends with the artist from L.A. Artwork. What he does is a work of art...I've seen him do it numerous times (he's borrowed my DVDs before to study the design of a certain scene) and have tons of his artwork in my home (including the original Edward pictured above). He has a website;
www.LAArtwork.com
for those interested in ordering. I'm still waiting for him to do a Buffy/Angel one...some day. Sigh.
---
Last edited by Gizmo; 12-26-08 at

04:45 PM

.
12-26-08, 07:24 PM
Get rid of the "Why so serious" message and get it back to true color and I'd buy it.
To answer your question, well ... I'd just rather show off one of my unique cinema related piece I got off eBay (but the seller seems to be profiteering from other - most likely unlicensed - materials) that should be fitting for those familiar with his material.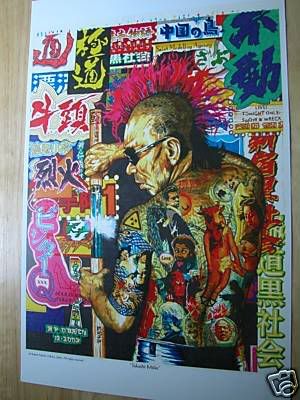 The seller has some other stuff related to Five Deadly Venoms, Sony Chiba and Lone Wolf and Cub ..but I'm not as impressed with them as I am of the one purchased.
12-28-08, 03:42 PM
Senior Member
Join Date: Jan 2006
Posts: 623
Likes: 0
Received 0 Likes on 0 Posts
Yeah, that's where I got it. They had a bunch of different artwork because they had a Shining party on Halloween:
http://www.shiningparty.com/
Unfortunately, I think most of the stuff, including the one I got, are sold out, because they were produced in very limited quantities. Sorry dude.
Edit: Here's the original link for that poster. It does look like they're all gone.
http://www.mondotees.com/index.asp?P...OD&ProdID=3578
Posting Rules
You may not post new threads
You may not post replies
You may not post attachments
You may not edit your posts
---
HTML code is On
---