My R4 Seven Samurai DVD is a Lemon.
03-05-07, 03:32 AM
DVD Talk Special Edition
Join Date: Apr 2006
Location: Berkeley, CA
Posts: 1,981
My Seven Samurai DVD is a Lemon.
---
My Region 4 DVD of
Seven Samurai
plays the first 194 minutes fine, but in the last ten minutes or so, the picture becomes so pixellated it's unwatchable, and there is no audio.
There is a strict no-returns rule for DVDs for piracy reasons in NZ but they do accept exchanges for the exact same product. I'm kicking myself, however, for throwing away the sales receipt. I figure brand new discs bought from stores ought to work fine, so I do it all the time without thinking (though I might stop this habit after this experience).
Anyway, bottom line, I can't see the end ten minutes of the film. The store won't accept a return/exchange without the sales receipt and I don't really want to spend the money to buy/rent it again just for the last ten minutes. I was wondering if somebody could tell me what happens (in spoiler tags if necessary) in the closing moments of the film.
EDIT: Updated with Screenshots
Last frame I can see clearly before it distorts (around 7 min 40 sec left in the film)
No audio after that; some examples of the picture from here on in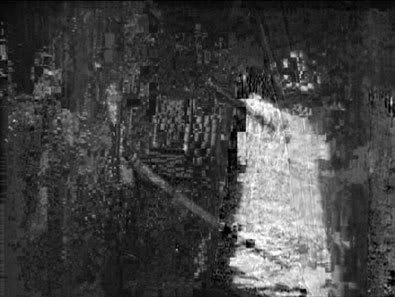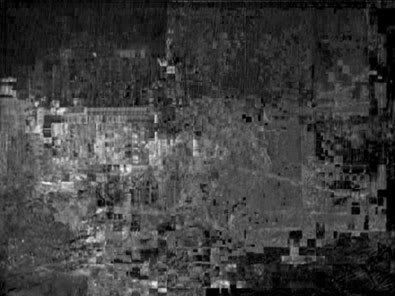 ---
Last edited by hardercore; 03-05-07 at

04:00 AM

.
03-05-07, 03:56 PM
DVD Talk Legend
Join Date: Oct 2001
Posts: 17,744
I think Movie Talk is the correct forum, although the thread title should probably refer to what the OP actually wants (ending to Seven Samurai) instead of referring to why he wants it.
Wikipedia has a summary of the overall plot of the film, up through the ending, and can give you an idea of what the last 6 minutes contain:
http://en.wikipedia.org/wiki/Seven_Samurai#Plot
Otherwise, I'd look for a way to trade out or fix that disc. Is the store able to look up your receipt in any way? Will any
other
store exchange it without a receipt? Are there any obvious smudges, scratches, or marks on the surface of the disc? Have you tried it in multiple players?
03-05-07, 06:33 PM
Senior Member
Join Date: Jan 2004
Location: Auckland, New Zealand
Posts: 820
Go to your local realgroovy store and sell the DVD. You should receive at least $8.00 for it, for which they will inflate the price so high that no one will buy it. Hence you are not ripping anyone expect realgroovy.
03-07-07, 12:51 AM
Hey glad to see some other kiwi's here. I'm a Kiwi but living in Canada
Sorry to hear about your problem mate, have you tried playing it on your PC? I usually find that my DVD drive reads better than my player.
03-07-07, 06:21 PM
Originally Posted by Fok
Hey glad to see some other kiwi's here. I'm a Kiwi but living in Canada
Hey, that would make you a goose, not a kiwi!
Yeah, we're everywhere (OK, I'm an American who married a kiwi, so I'm just a wanna-be)
Posting Rules
You may not post new threads
You may not post replies
You may not post attachments
You may not edit your posts
---
HTML code is On
---