ALATRISTE (Viggo Mortensen) Spain
12-31-06, 04:03 AM
ALATRISTE (Viggo Mortensen) Spain
---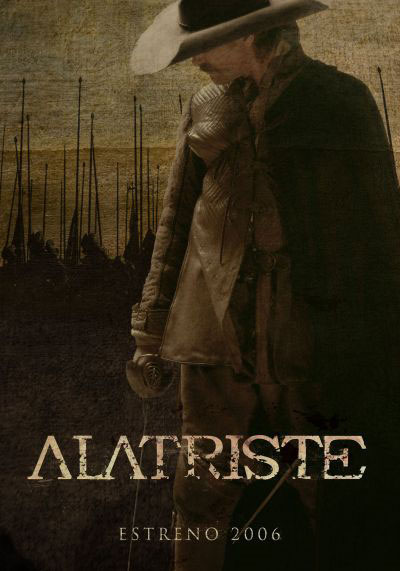 The much-talked about soldier drama about Captain Alatriste streets as a SE 2DVD set in Spain on February 7th (single disc also available). The release will offer optional French, Spanish, and English subtitles. DTS track available.
Official site and trailer here:
http://www.alatristelapelicula.com/
Ciao,
Pro-B
05-04-07, 10:09 PM
Senior Member
Join Date: Jan 2007
Posts: 254
It's not great, not horrible either.

Very mediocre.

A big strike against it, aside from the amateurishly handled action, is the fact that they basically took a whole series of books and condensed it into one movie. Why they decided on that is beyond me.
05-28-07, 07:37 AM
The Thai PAL DVD is up for sale at
http://www.ethaicd.com/show.php?pid=31409
Anamorphic, DD 5.1 Spanish, English Subtitles all for $12.50, now that's worth the price for this film, including shipping! Probably no extras, but extras aren't worth spending an extra 15 dollars on the Spanish DVD, which doesn't even have English-subtitled extras...
Posting Rules
You may not post new threads
You may not post replies
You may not post attachments
You may not edit your posts
---
HTML code is On
---