(4/7 only) Refurb Samsung BD-P1590 Blu Player for $85 shipped (Woot.com) - Hackable
04-07-10, 10:59 AM
(4/7 only) Refurb Samsung BD-P1590 Blu Player for $85 shipped (Woot.com) - Hackable
---
Today (4/7) only.
www.woot.com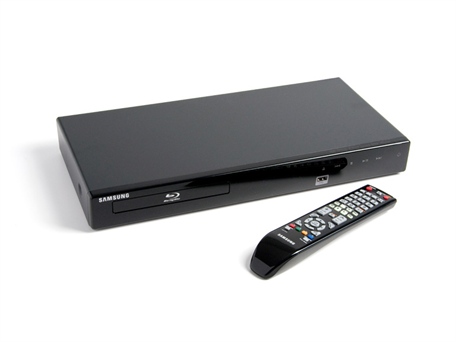 Samsung BD-P1590 BD-Live 2.0 Blu-Ray Player w/Netflix, Blockbuster, Pandora & Youtube Streaming
$79.99 + $5 s/h = $84.99
That's a good price to begin with, but if you want more the player can be made region-free:
http://www.videohelp.com/dvdhacks/sa...bd-p1600/10179
Hack may work on first try with US firmware, but if it does not the player can be updated with non-US firmware which is confirmed as compatible. The R4 firmware can be downloaded from Samsung/Brazil:
http://www.samsung.com/br/support/de..._name=BD-P1600
Note: The BD-P1600 firmware works fine with the BD-P1590 model. Be certain to read the instructions at Videohelp regarding modifying the R4 firmware header (using a Hex Editor - requires only the change of one character in the header) to ensure that the R1 player will accept it.
04-08-10, 08:16 AM
DVD Talk Special Edition
Join Date: Jun 2004
Location: Boston
Posts: 1,902
Re: (4/7 only) Refurb Samsung BD-P1590 Blu Player for $85 shipped (Woot.com) - Hackab
---
I went for it, reading about the hack it seems slightly complicated (I am a total moron with things like "firmware"), but I figured for $85 even if I can't make it region free I'll see what Blu Ray is all about.
04-08-10, 10:22 AM
Re: (4/7 only) Refurb Samsung BD-P1590 Blu Player for $85 shipped (Woot.com) - Hackab
---
Yeah, I had to look over both parts of the hack to make sense of it. Even wrote myself a combined set of instructions to help me through it once my player (yes, I ordered one) arrives. It's pretty straight forward, but it involves more steps than a "normal" hack. My instructions have two parts - one to try on the out-of-the-box system, and another to allow me to update with the R4 firmware and try it that way.
Posting Rules
You may not post new threads
You may not post replies
You may not post attachments
You may not edit your posts
---
HTML code is On
---