The 10th Annual "October Horror Movie Challenge" (10/1 - 10/31) ***The List Thread***
09-05-14, 11:31 PM
Senior Member
Join Date: Jul 2001
Location: Portland, OR
Posts: 562
Likes: 0
Received 0 Likes on 0 Posts
Re: The 10th Annual "October Horror Movie Challenge" (10/1 - 10/31) ***The List Threa
---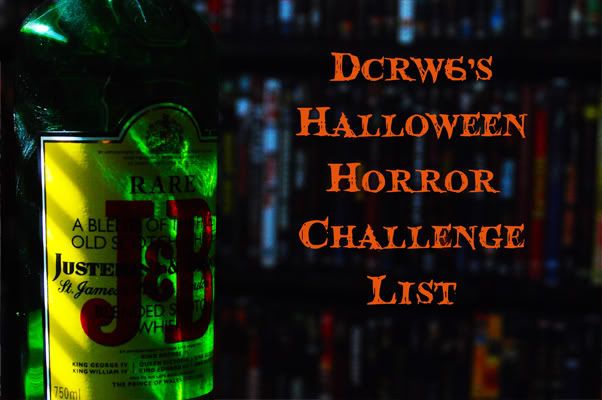 If this list is behind at times, I update my
Letterboxd
profile religiously.
<iframe width="420" height="315" src="//www.youtube.com/embed/XJtMpWgE-do" frameborder="0" allowfullscreen></iframe>
Challenge '05
: 16,
Challenge '06
: MIA,
Challenge '07
: 53,
Challenge '08
: 41,
Challenge '09
: 100,
Challenge '10
: 66,
Challenge '11
: 110,
Challenge '12
: 15,
Challenge '13
: 120
Personal Goal for 2014: A new job! Wait, are talking about life in general or just this challenge?
WARNING: Spoilers for films may follow in the descriptions and tallies.
☼
= First Time Viewing
VHS
DVD
Blu
Streaming
Theatrical
WARNING!!!!! FILM TALLIES MAY CONTAIN FORMS OF SPOILERS IN THE NUMBERS!!!!!!!!!!
September 30th Dusk Hours:
1.
The Monster Squad
(1987) - This movie comes from a time when kids movies took place in a very adult world. It's not dumbed down or condescending like so many children's films now. On just about every technical level, this movie is better than is usually given credit for. The pacing, at a scant 80 minutes, is perfect for the shorter attention spans of children as well as providing a fun satisfying romp for adults not looking for anything deeper. But it does both of these things without cutting corners in the plot or just assuming we're morons like just about every big summer movie does now. The story being told is complete and is given to us with the least amount of filler as possible. Then there's the absolutely beautiful cinematography, great score, and make-up effects you don't forget even over two decades later. There's not many better ways to start the season.
1 vamp crossbowed, skeletons be poppin', dirt Snickers, mummy in da closet, how DOES the dog get in the tree?, 'Bogus! Bogus!', 1 smashed phone booth, 1 pair of nards, 1 mummy unwrapped, treehouse boom, 1 in explosion, 3 vamps staked, wolfy bomb pants, 1 by silver bullet, 1 by fat kid shotgun blast, 1 neck snap, 1 poor bastard sucked into wormhole
Grade:
A-
2.
Butcher Baker Midnight Maker
(1982)
☼
- This movie had become almost legendary amongst my little circle back in the days of hunting vhs tapes, a few years before the coming of dvd. The alternate title, Butcher Baker Nightmare Maker, sounded so looney, it had to be made up. But it's finally out, and I finally got to see it, and...it's fucking bonkers. Susan Tyrell is only the hanging point for every other oddball and kook that strolls across. Bo Svenson is great yet horrible as a truly loathsome homophobic cop. It could be easy for viewers to dismiss the film as hateful, but if you really pay attention, he's really the most hated character in the movie, even above the murderer. It's something I don't think the movie will ever get credit for. The majority of the film is of the psycho-drama-babble kind, with lies about identities and obsession, before it really gets into full slasher mode in the final third. But the whole time it has a charm to it that makes it easy to have fun, even when those on-screen clearly aren't.
1 pole through head, 1 in a spectacular car crash, Paxton alert!, 3 by knife, cranium tenderized, countless glasses of milk, 1 by firepoker, 1 hand lopped off, 1 by gun
Grade:
B
October 1st:
3.
Die Monster Die
(1965)
☼
- Another early adaptation of Lovecraft, but unlike The Haunted Palace, it doesn't seem able to assimilate Lovecraft's ideas into its own style of horror filmmaking. It wants to adhere so closely to the tropes of the other creaky house films of the time, that it seems fumble-handed when dealing with those esoteric ideas of the unknown. But that's not to say there's not some oddball shit going on. The sound effects when spiked up are quite unnerving, and the glance at the "zoo from hell" is worth the burn in the brain. It's big fail is in the final moments when it seems to have stolen an ending from an episode of Lost in Space or something. It didn't fit with either of the genres they were trying to meld. Still, credit has to be given for attempting such an out-of-the-box story to adapt.
1 heart attack...maybe, 1 Melty McPuddleFace, 1 into a goddamn magnesium fire or something
Grade:
C
4.
Unhinged
(1982)
☼
- One of Portland's main two entries in the slasher boom, the other being the far better Blood Song. This is a good example of a movie being fairly bad, but enjoyable if you're a fan of the genre. The bad writing, directing, and loopy logic feels almost comforting at this point. I also had a good laugh seeing such a sleazy, bottom-barrel (VHS nasty even) movie shot in Portland's beloved Pittock Mansion, one of the spots this city likes to put on a pedestal.
first mention of the Taco Time restaurants in any sort of media for me, 1 by scythe, 1 by axe, basement goo n' grue, 1 by gun, 1 by machete
Grade:
C-
5.
Ghoul
(2012)
☼
- It kind of stings to see one of my absolute favorite authors adapted in a film that gets released finally, only to find the movie just about a complete failure. The level of acting and directing in here isn't much further than that of first-term film students. The way such heavy elements is handled is almost laughable. There's absolutely nothing satisfying here.
1 by old grandpa disease, 3 stabbing, 2 drowning, 1 hanging, 1 gun
Grade:
D-
October 2nd:
6.
Tremors
(1990)- Over 20 years later and this film is no less fun. It stalls a bit when everyone spends most of the final third of the movie stuck on roofs, but even then the film's preoccupied with making that situation as unique as possible. One of the few "evergreen" movies to come from its time.
5 grabbed by the graboids, sheep snacks, 1 graboid by rock, 1 horse eaten, 1 through the floorboards, 1 wrong goddamned rec room, 1 graboid who indeed can not fly
Grade:
A-
7.
Dogs
(1976)
☼
- The majority of this movie is fairly average, covering much of the same ground as other nature amok films to the beat. But that last third suddenly becomes such a downer and feels so full of nihilism, it kicks you in the shins a little. From something that felt like a tv movie to morose doom in 3 seconds, it seems. The final image hints at a would-be sequel that could have been legendary.
minimum of a dozen people knocked down and mauled by dogs, 1 old lady tackled by doberman, 1 gunned dog, dude loves his cakes, 1 dog clubbed, copious sporadic college bodies
Grade:
C
8.
Alucarda
(1978)
☼
- At least 62 of its 75 minute running time is shrill screaming, guaranteed to have you on edge in some way or another. But within the cacophony of noise, is a dark fairy tale of hell and damnation that is at least in the same ballpark as the mighty Suspiria. The images in this movie is that of the dreamscape, and the sort that I try my best to hunt down. Watching this late at night as I'm drifting to sleep didn't help the notion. Such a beautiful and manic film, and one I'll have to go back and peel at.
1 truly unsettling beheading, 1 neck chomped, 1 melted, blood bath, 1 stair tumble, so many spontaneously bursting people that I couldn't keep count amongst the craziness
Grade:
B
9.
Grave Halloween
(2013)
☼
- The first Syfy movie of this year's challenge, and it's actually not bad. A lot of kudos given for it not being another ridiculous CGI movie and it seems to even go against the mandatory monster-every-8-minutes mandate they have. It wants to ape the patterns of Asian ghost movies from the last decade or so and I think that's why it stands out a bit. It's not entirely successful in what it wants to do, which gives it a weird mix of Asian atmospherics with American B-movie hokum. The entire movie's predictable but it keeps itself lively enough to never be boring, the main crippling element of Syfy movies. It's also shot well which is another point that doesn't come up much in Syfy stuff.
1 twig in throat, 1 vine and quartered, 1 pulled apart by ghost, 1 hanging, 1 by ancestral rake, 1 neck snapped, 2 by plague-ridden cgi insect cloud...?
Grade:
C-
10.
House on Sorority Row
(1983)
☼
- For some reason, I always had the impression that this was a somewhat rough low-budget flick that developed a cult following. But it's actually pretty slick and professional. The slasher tropes shine at a level that puts it near the top of the best examples of the era. While it may feel familiar, it's certainly engaging with its characters and the mystery at the center. The look of the film is wonderful as well, with the final sequence, involving someone on sedatives, really stands out with its hypnotic editing and kaleidoscopic colors. One of the true gems of the slasher boom.
1 slashed waterbed, 1 drowning, 4 by old lady cane, I'm a sea pig!, 1 cane/down the stairs c-c-combo breaker, 1 thorazine trip, 1 head in a toilet, 1 falling
Grade:
B
11.
The Ogre
(1988)
☼
- LamBava delivers his first real whiff for me, but even then I don't know how much of that is on him and not the screenwriter. The story is plodding, some good ideas that never really come together to hold your interest, but the aesthetics of the films is incredible, and is the only thing that saves this from being a complete wash. The setting, the camera moves, the lighting, and the just plain awesome score by Simon Boswell combine to create true dream-cinema, but those sublime moments are interrupted by the need for exposition and some sort of story. I would have been fine with this just being a music video for about 45 minutes. The titular Ogre itself looks like a Chuck E Cheese character left in a moldy barn for too long.
3 by ogre offscreen, 1 heaving bosom
Grade:
D+
12.
Flying Monkeys
(2013)
☼
- For the first few moments, I thought this might actually have a sense of humor about itself, something that all the successful Syfy movies have. But nope, immediately afterwards it turns to pure tedium. It's the sort of movie that you hit pause to go to the bathroom or get a drink, and then you take your time coming back to resume. And when you do, it feels like a chore to keep going. This 85 minute movie probably took four hours out of my day to finish. It's just so bland and boring.
9 by flying monkeys in some generic cgi fashion, bullet-riddled flying monkeys, 1 by crossbow, 1 neck slashed, 1 cringe inducing reference to "porch monkeys"
Grade:
F+
13.
Tower of Evil
(1972)
☼
- An interesting film that exists sort of at a crossroads between exploitative slasher and British atmospheric creaky-house horror. Again, the base story is nothing new, but the presentation is perfect for late night schlocky spookiness. The flow of narrative is played around a bit with as well, adding a unique approach to delivering some of the backstory. And honestly, if your movie has some wonderful sets and design work, it's going to be pretty easy to get on my good side.
1 by knife, 1 by sword, 1 head rolling down a long-ass stairway, 1 by falling, 1 stabbed offscreen, 1 neck snapped, 1 clawed open, 1 explosion
Grade:
B
14.
The Survivor
(1981)
☼
- Another example of an overly familiar story being elevated by the presentation. The film is shot wonderfully, with so may shots looking like they were truly composed rather than grabbing a shot for the sake of the movie. It's a beautiful film all around. The story is very deliberate, taking its time to build up atmosphere and I really appreciated the patience it took. In lesser hands, it would have been treated as a slam-bang affair with lots of loud sounds and quick edits. But with a measured hand, even cliche ghost girls become haunting once again. The way the film frames the plane's cockpit as a monolith of dread in many shots brought chills to me. Excellent acting from the leads helps to remind us that this is a horror film for adults, something we don't see very often at all anymore.
1 pretty haunting plane crash, 1 by train, 1 drowning, 1 by paper cutter, 1 slashed throat, 1 by gun
Grade:
B+
15.
Madhouse
(1974)
☼
- As lovable as Vincent Price is, there are times where it became apparent that the movies he was in had already run their wheels into the ground. This one goes the same path of a series of murders one-by-one in unique ways, the same path in the far better Phibes and Theater of Blood movies. It just doesn't feel fun or unique in here, as though everyone knew it was a quick churn-out. Price, of course, does his best but the rest of the film doesn't seem to want to try along with him, resting on its laurels. I can appreciate the meta-approach to Price's character, and the ending was fun in an EC comics ways which I really enjoyed, but the rest is fairly lifeless.
1 dismembered head, 1 by pitchfork, 1 hanging, 1 squished by bed canopy, 1 knife in da neck, 1 by stairs, 1 crazy spider lady
Grade:
C-
16.
Hunting the Legend
(2014)
☼
- It's been a while since I've seen something so utterly devoid of anything remotely resembling entertainment or even competence that I've almost forgotten what a true "no star" movie is. This held my attention at first with some of the on-camera confessionals, shamelessly stolen from Blair Witch, but after about what felt like the fifth hour straight of the numbskulls preparing to go into the forest, my patience had evaporated. Once they finally do make it to the forest, it amounts to what feels like days worth of whiny hipster kids sniping at each other, Bigfoot be damned. It's just so much fuck-all nothing that I felt my soul withering. Protip: If you're going to rely on improvised dialog, make sure your actors have some sort of grasp on the talent needed to do it, or even how to resemble functional human beings.
absolutely fucking nothing, maybe some offscreen kills...who knows, really
Grade:
F
17.
Night of the Comet
(1984)
☼
- For something with such a huge cult following, this was underwhelming to say the least. I was with it for the first half hour or so, which I thought was faaaaaaaaaannn-tastic. It had a great tone and sense of humor coupled with an interesting setup. And then the movie literally has no idea what to do with itself. It has to come up with shadowy evil government types and completely zaps away any interest I had. The last hour or so felt like an eternity to finish. It's only the sense of humor and the fun characters that thankfully continued forward through the whole thing that saved it from being a wash. At least I could crack a smile very now and then to keep me from falling asleep.
world's worst news reporter, 1 by pipewrench, 10 by gun, 2 gassed to see Santa Claus, 2 by explosion
Grade:
C-
18.
The Jungle
(2014)
☼
- Fairly average for middle of the road found footage flicks. If nothing else, it was nice seeing one that didn't have paranormal researchers for the 65th fucking time again. Most of the characters aren't played by your typical looking actors, adding an authentic touch to it. There's a few decent jump moments but it's nothing revelatory. It also falls into the peril of looking for something to do, with minutes on end of just wandering the jungle to eat up running time. But as a fan of the sub-genre, I found it fun enough.
4 by jungle monster thing, leopard poop
Grade:
C+
19.
Return of Dracula
(1958)
☼
- Dracula gets a man-perm and invades sunny TV Land California. Fuck knows why. Maybe free room and board? Maybe he likes the valley girls? I don't know. The movie was so rickety that I had plenty of time to ruminate at how in the fuck this guy who looks like he should be running a bagel shop is actually one of history's greatest monsters. Still, as arthritic as the movie feels, it's hard to hate on it since it feels custom built to have on in the background as low-grade B-fare for the season.
man-perm, 3 necks chomped, 1 staking at the bottom of a well
Grade:
C-
20.
All the Kind Strangers
(1974)
☼
- The Keach man gets abducted by the Walton kids and made to play "Papa." Considering this was made in the 70's, I could see this being a whole lot nastier if it hadn't been made for tv. I know the ending wouldn't have been a touchie-feelie crock of shit if it hadn't been. But there is some amount of pleasure to seeing Stacy Keach having to restrain from knocking the shit out of a bunch of hayseed kids.
1 sunken car, 1 ruined pair of $60 shoes, snake in da bed
Grade:
C-
21.
The Vampire
(1957)
☼
- A bit of schlock that I really enjoyed, with John Beal really giving it all. Goes down a somewhat different path with its vampire story, one that allows for more than a few nods towards drug addiction. The vampire himself looks out of whack as well, resembling a junkie with the skin of a rotten Muppet, but that helps it feel unique unto itself. Quite a lot of fun and doesn't stick around long enough to wear out its welcome. And I won't lie, I found the relationship between Beal and his daughter quite touching.
4 necks chomped, 1 by gun, 1 vampire in need of a dermatologist
Grade:
C+
22.
Varsity Blood
(2014)
☼
- Sort of a companion piece to last year's Bloody Homecoming, and it feels similar as well. It's a throwback to the fourth-tier slashers, the ones you start getting to once you've hit all the big name bases. And it's easy to give something like 1 star and call it crap, but I can't do that in good conscience when I know there's far worse slashers put on a pedestal simply because they were made in the 80's. Barring the year of production, there's not a lot different here. Same hooky cliches, same stiff amateurish acting, same eye-glazing level of entertainment. It's fun for what it's aiming for and I can respect that.
1 throat cut, 2 by arrow, 3 by axe, 1 arrow in da eye, 1 decap, 1 by car, 1 by pitchfork, 3 by knife
Grade:
C
23.
Gingerdead Man
(2005)- This is like the fourth or fifth time I've seen this thing, and I don't know why. I think I keep hoping it lives up to what I want out of it. There's moments where it becomes the fun-bad movie I could laugh at, but it then gets mired in mostly pointless blabbering. And then there's no damned way anything Busey says in the beginning was scripted. They just let him off the meds and rolled camera.
3 by gun, 2 by knife, big ass cookie cutter, 1 car, human pasty, 1 cookie eaten, worst potential wrestler in history, 1 possessed human cooked
Grade:
D
24.
Gingerdead Man 2
(2008)
☼
- I can't believe how pitch perfect this is. It sits at a perfect crossroads of b-movie badness, vulgar base humor, and a sharp parody of Full Moon itself, along with the general public's perception of them, to the point that I'm a little surprised Band signed off on it. I can't count how many times I burst out laughing, with it winning me over with the parody puppets in the opening scenes alone. The manic energy keeps it from ever feeling dull, overcoming the typical drags that bring down most schlock films. Also, a cookie is literally crucified. Ya don't come across that too often.
fairytale recap, Joan Jett wannabe theme song, "Throw more gold!", 1 curling iron in da butt, 1 chainsaw, 1 by laser prop, 1 by knife, 1 crucified cookie...and then flambeed
Grade:
B+
25.
Gingerdead Man 3
(2011)
☼
- After how much I enjoyed the second one, I eagerly popped this one in hoping to find more of the same. But unfortunately it never reaches the same level as part 2. Only the opening parody of Silence of the Lambs rises to match the previous film in hilarity. Then it becomes rather routine, well as much as a killer cookie time traveling to the 70's CAN be routine, as the film follows a rather uninteresting plot to frame Gingie running around killing people in. There's still chuckles throughout but nothing gutbusting, and the mid-movie attention drifts began to set in amongst the cliches. It was trying, but never reached the same spark I loved before.
5 by gun, 2 people melted, menage a trois by nailgun, 1 cocaine OD, 2 cleaved, at least 2 dozen electrocuted, Hitler on roller skates
Grade:
C-
26.
Ghost of Goodnight Lane
(2014)
☼
- Another straight to Walmart shelves movie that I had little hope for, but ended up having a good deal more fun than I imagined I would. The most important thing is that it has a sense of humor, making any sort of doldrums more bearable. Billy Zane alone is a ton of fun, simultaneously suave and sarcastic. WHO CAN RESIST THIS MAN?! The story is another haunted house/artifact/object thing with jumpy editing as a ghost effect, but this time it's a haunted production house which I found to be a ton of fun having spent more than enough time in such places. It's also littered with likeable side characters played by loveable character actors. Richard Tyson is in it way too little, for instance. Unfortunately, it doesn't offer much new other than the laughs so while it's nothing revolutionary, it's sooooooo much more enjoyable than most of the crap that litters on-demand and Redbox anymore.
2 by random coat rack things haphazardly placed on a wall, Billy Zane ghost-fu, 1 face in da fan, 1 by glass carving, 1 sucked into hole, 3 stabbed
Grade:
C+
27.
Double Exposure
(1983)
☼
- What a loon. This movie's fully off its rocker, and it's not entirely for the good of things. It just kind of shambles along without any idea of pacing or suspense, but then the kills are so "what the fuck?" that it's almost shocking. The performances are whacked across the board, which makes it even more jarring when the copious and almost graphic sex scenes happen. And when they happen, they assault you. These are not people you really want to see get down n' dirty. The story itself is predictable to a "t" so don't expect anything satisfying there. But at the same time, it's watchable, in a car wreck sort of way. Whaddamess.
1 knife in da neck, 1 drowning, 1 strangled, 1 by rattlesnake in a bag over the head...ya got me..., 1 by knife, 1 by beer bottle, world's worst cunnilingus scene
Grade:
C
28.
Shiver
(2013)
☼
- I actually had a chance to work on this movie when it was being shot, but that's around when life took a turn for the worse and I had to turn it down. I don't think it would have gotten me anywhere further in life but from what I hear it was a fun shoot. That's about the most interesting thing I can say about this because the movie itself is such a non-entity that I don't know what else I have. It's the type of thing you've seen to death. John Jarratt is good in it and Danielle Harris is okay, but that's it really. Just another girl kidnapped and tortured by a nutter. It also never seemed to know when the hell to end. It felt like a conclusion had been reached four or five times before it finally wrapped.
1 by knife, 3 strangled, 1 throat cut, 6 by gun
Grade:
D
October 10th: 32st Birthday! How the hell am I still here?!
29.
Honeymoon Horror
(1982)
☼
- A middling slasher that feels like it was cobbled together from a tax return and shot over weekends. It's so damn wonky that I could feel my mind drift to when I need to do my laundry and other chores. It didn't help that most of the characters looked alike, making it hard to tell who the hell was who, both on the male and female side. And then it feels like 50 minutes of its runtime consists of couples whispering sweet nothings to each other in their rooms. Still, there's an inherent watchability to it if you're okay with low-tier genre fare. At least the bumbling backwoods cops scenes were funny.
1 by gun, 5 by axe, 1 found body, hillbilly hijinx, marital issues
Grade:
D
30.
The Quiet Ones
(2014)
☼
- Nothing's more disappointing than a series of great concepts handled with fumbling fingers. The idea of whether paranormal activity is caused by us willing it to do so is a good starting point, but then injecting forced handheld camera work destroys any sort of immersion we had. The two styles of film do not mesh together at all. In another film that did so, Rec 3, it actually led to the rest of the movie feeling like schlocky junk. This holds together a bit better than that, but it's still a lesson to not dip the toes into both pools. Eventually, the story itself devolves into people being pissed at each other over who's bonkin' who and who wants who. Who the hell cares if not even one of the relationships feel natural? And then the final third revelations seem to be a mashing of "dun dun duuuunn" moments that seem only half-baked. At least there's exactly one interesting kill and Jared Harris was pretty good. It was interesting to sit through at least once, but the potential for what it could have been is disappointing.
2 beaten to death in jarring ways designed to get a PG-13, 2 by fire, camera quality abuse
Grade:
C-
31.
Caesar and Otto's Summer Camp Massacre
(2009)
☼
- Right upfront, if you want to watch this and give it a chance, you have to be okay with the typical wonky acting that no-budget films have. If you can accept that within the first few moments, it actually comes to work for the film. It's quite a charming fun little escapade, filled with off-hand one-liners that are simultaneously campy but rude and abrupt. It made me laugh quite a few times, endearing myself to the characters. They're kind of like more hateful versions of Lloyd and Harry from Dumb and Dumber. I see that they continue making these still which is nice to see. If the short about Dracula's lawyer that's on the dvd is an indication, the quality of the films and the acting are going up as they continue working on them. I look forward to finding more from them.
2 by chainsaw, 1 strangled, 1 eye popped, 1 by shovel, hand popped, arm popped, 2 by axe
Grade:
C+
32.
Black Water Vampire
(2014)
☼
- A tedious string of found footage cliches that amount to nothing. From now on, any such movie that doesn't devolve into the characters yelling and being pricks to each other, or have the seen where a weird looking person is seen staring at their window from across the street, automatically gets bumped up a star. The backstory makes no rational sense, and this giant hike to film at a ten year old crime scene in the woods serves no goddamn purpose either so immediately, the whole point of the movie is moot. It did a good job of getting real locals to give testimonies on screen, but they were more compelling actors than our leads. And even that, along with most of the movie, is stolen from Blair Witch on a more shameless level than other shaky cam films. When the monster is shown, it's treated with no idea of how suspense or terror works. Here, here's our fucking vampire in full light and shitty framing. An appearance from Bill Oberst is really the only memorable scene from the film.
1 off-screen, 3 by dumbass vampire bite, 1 baby vampire, lots of walking
Grade:
D
33.
Island of the Fishmen
(1979)
☼
- A ridiculously campy B-movie that doesn't know if it wants to be a creature flick or hokey adventure film. I actually watched the Screamers version of the movie which adds a new prologue filled with over the top gore. It's completely arbitrary and serves no point, but the effects are really damned good. It makes the rest of the movie a little disappointing because the effects can't live up to the new American scenes. There is some delight in laughing at the very visible eye-holes of the creature suits, though. The island adventure and trips to Atlantis make for a lot of fun as well. It's basically a low-value Euro version of Indiana Jones/Allan Quartermain with pissed-off junkie frogmen. it goes well with generic label booze off the bottom shelf.
1 decap, 1 neck torn, 1 disemboweled, 2 drowning, 1 by poisoned spring water, 4 clawed, 1 by spiked trap, 2 by gun, 1 fishman's lung burst, fishmen in need of a methodone clinic
Grade:
C+
34.
Scary or Die
(2012)
☼
- A mostly throwaway low-budget anthology. Most of the stories amount to nothing, but a few of them are at least shot well and try to have a patience to their pace. I actually quite enjoyed the second story. A man trying to find a purpose in life again saves a woman from abduction. It's mostly free of dialogue and shot with the natural light of the city, making it feel more dreamlike in a way. There's a style to the camera movements and tone of the story that I loved, a level of talent that only shows up again for a few brief moments in the final story. The others don't fare so well. The first tale is the sort of garish, ugly, and thoughtless film that plagues indie horror on a wide level now. The third story might as well not exist, and the clown story is essentially a Family Guy cutaway joke stretched on for eternity and taken seriously. I'd like to just cut the second and the final stories out to make them their own little package and I think my opinion would go up much higher.
4 by gun, 1 throat cut, 2 by zombie, clown chomp, 1 by hacksaw, 2 eaten by clown, 1 by zombie off-screen, garbage wraparound
Grade:
D+
October 31st: Would-Be 6th Wedding Anniversary
TV SHOWS WATCHED
CHECKLIST
31 SUBSET FILMS
THEME NIGHTS
33 checked, 17 to go as of 9/29/14
268 checked, 232 to go as of 9/29/14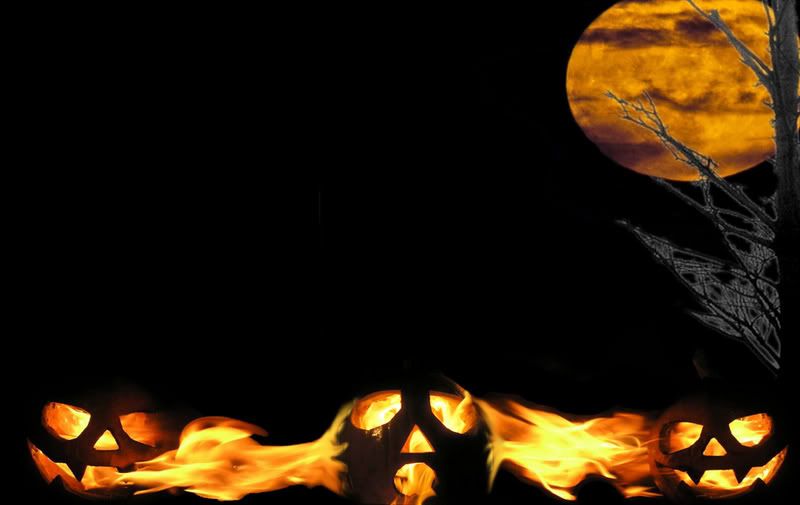 ---
Last edited by dcrw6; 10-12-14 at

07:30 PM

.
09-05-14, 11:44 PM
DVD Talk Hero
Join Date: Oct 2003
Location: Home of 2013 NFL champion Seahawks
Posts: 48,003
Re: The 10th Annual "October Horror Movie Challenge" (10/1 - 10/31) ***The List Threa
---
Challenges participated in
: 5th
Total views
: 25.25
First-time views
: 26 (including TV episodes)
Formats viewed
: 5 (BD, DVD, Prime streaming, Comcast on demand, DVR)
Decades watched
: (1960s, 1980s, 1990s, 2000s, 2010s)
Personal goal
: Set a new high -
DONE!
The 10th Annual "October Horror Movie Challenge"
2013 list
(13 titles)
2012 list
(10.75 titles)
2011 list
(5.25 titles)
2010 list
(4.25 titles)
*First-time viewing
10/1
1. Psycho (1960) (BD)
10/4
2. Zombieland* (Netflix BD)
10/9
3. Texas Chainsaw (2013)* (Prime streaming)
10/10
4. The Texas Chainsaw Massacre (2003)* (DVD)
5. Halloween (Rob Zombie)* (Prime)
10/13
6. The Walking Dead season 5 ep 1* (Comcast on demand)
10/15
6.5. Carrie (remake)* (Prime)
10/16
7.5. Scream (1996) (BD trilogy)
10/17
8.5 Scream 2 (1997) (BD trilogy)
10/21
9.5. The Walking Dead season 5 ep 2 "Strangers"* (Comcast on Demand)
10. Scream 3* (2000) (BD trilogy)
10/22
11. The Purge* (Netflix BD)
12. Stage Fright* (Netflix BD)
10/24
13. The Simpsons: Treehouse of Horror XXV* (Comcast on demand)
13.25. Humanoids from the Deep (1980)* (Prime)
10/27
14.25. The Walking Dead season 5 ep 3 "Four Walls and Free"* (Comcast on demand)
10/28
14.75. Wrong Turn 4: Bloody Beginnings* (Netflix BD)
15.75. Friday the 13th (1980)* (DVD)
16.75. Friday the 13th 3-D* (DVD)
10/29
17.75. Friday the 13th: The Final Chapter (1984)* (DVD)
10/30
18.75. Friday the 13th Part V: A New Beginning (1985)* (DVD)
19.75. Friday the 13th Part VI: Jason Lives (1986)* (DVD)
20.75. The Haunting (1963)* (DVD)
21.75. Wrong Turn 5: Bloodlines* (Netflix BD)
10/31
22.75. The Evil Dead 2* (Prime)
23.75. Life After Beth* (Netflix BD)
24. A to Z season 1 ep 5 "E Is for Ectoplasm"* (Halloween episode) (DVR)
24.25. Sweeney Todd Live at Lincoln Center* (DVR)
25.25. Texas Chainsaw Massacre: The Beginning* (DVD)
Sweeney
---
Last edited by davidh777; 11-02-14 at

06:04 PM

.
09-05-14, 11:49 PM
Re: The 10th Annual "October Horror Movie Challenge" (10/1 - 10/31) ***The List Threa
---
OCTOBER CHALLENGE 2014
Goal: 50 (Because I'll never top last years 153, and I used all my vacation days)
Blue
= Repeated viewing
Green
= 1st time viewing
RESULTS:
First time views: 56/72 = 77.8%
(BLU RAY) views: 44/72 = 61.1%
Some highlights:
1)Year of Troma!: Watched 9 first time views of Troma films. Terror Firmer was a huge favorite, followed closely by Poultrygeist.
2)Entire Saw franchise
3)
Top 5 Favorite first time views:
The Silent House, Terror Firmer, Nighbreed (Cabal Cut), Rubber, Curtains
4)
Top 5 Worst films:
Toxic Avenger 3, Dungeonmaster, Redneck Zombies, Village of the Damned, Cabin Fever: Patient Zero
5)
Best Surprise:
Rubber
6)
Best blu ray upgrades:
Nightbreed (Cabal Cut)
7)
Biggest disappointment:
Oculus - great reviews from the horror community and intriguing trailer, but film was dull.
8)
Best re-visit:
Cabin in the Woods - even better the 2nd time
Sept 30th (Dusk)
1)
The Blob (1958)
- (BLU RAY) Only film of my knowledge which includes a car reverse drag race. Great effects for the time, and the definitive 50's sci-fi monster invasion film.
8/10
2)
Evil Dead (2013)
- (BLU RAY) Making comments about being raped and sucking d*cks in hell aren't as spooky as a well delivered "you're all going to die" line. At least the film tried to be different by plot instead of just upping the ante in terms of gore and dialogue like most modern remakes.
6/10
Oct 1st
3)
The Nail Gun Massacre
- The film opens with a rape scene. It's not graphic or anything, but let me just restate that, it OPENS with a rape scene. Love how the doctor in the film wears jeans, a white t-shirt, and a jean jacket. There's a scene where a guy is fooling around with his topless girlfriend, and decides to leave because he has to "cut wood with my buddy". Yup, he deserved to die. Very cheap production, a movie best served to laugh at and point out all the flaws.
4/10
4)
DungeonMaster (aka Ragewar)
- Barely considered horror, but whatever, it's included in the Scream Factory Up All Night Marathon dvd set. Biggest flaw with the film is the inconsistency and over reliance on the character's computerized wrist guard. It shoots lasers, gets out of police cuffs, gives off high frequency sound waves and practically anything else that the story requires. The main character's outfit was a ripoff of Smoke from Mortal Kombat. A waste of time, but earns bonus points for having a surprising full frontal shot and a good stop motion creature effect.
2/10
Oct 2nd
5)
Bloodsucking Freaks
- (BLU RAY) I've never been a fan of ballet, but having your ballerina perform topless would instantly make me reserve a seat. There were plenty of WTF moments, but perhaps my favorite was when one character calls 911 only to get a recording instructing him to leave a message. Was this common in the 70's? Sardu looked like a skinnier, homosexual version of Louis C.K.
4/10
6)
Corruption
- (BLU RAY) Don't invite any surgeons to your party as they make dull guests and may accidentally disfigure a friend of yours. Nothing too special amongst so many other similar titles, but Peter Cushing and Grindhouse is an instant sell.
6/10
Oct 3rd
7)
Hostel
- This was my first rated R film I saw in theaters. I've seen it a few times now, but that eye goo is still a gross out moment for me. Nothing too exceptional besides being considered one of the first 'torture porn' films so popular these days.
5/10
8)
Hostel 2
- Only my second viewing, but I seemed to have gained more of an appreciation for it. I was glad it was more than just a female version of the first film, which is what I thought it was going to be at first. Much more focus on the process behind the hostel, and some characterization from the clients which leads to a role reversal twist. Plus, that blood bath scene
6/10
9)
Oculus
- (BLU RAY) Major let down from all the positive buzz I read about the film. The parallel timelines were jarring, and scares were minimal. Odd complaint, but I felt the characters were a bit too young for the story. What 23 year old has a successful career and fiance?
4/10
10)
Cellar Dweller
- Jeffrey Combs is literally wearing the exact same wardrobe as he does as Herbert West, it's as if he just shot his scenes in between sets while filming Re-Animator. I find it curious that this alleged 'School of the Arts' has the equivalent of third grade chalk art in the form of shitty flowers colored on the outside of the building. Furthermore, this college has no professors nor any set curriculum, what kind of school is this?
3/10
Oct 4th
11)
Saw
- (BLU RAY) Really stuck with me for a long time as it was the first horror film I saw with a twist ending. Redefined modern horror by churning out sequels every year for half a decade, with each one earning huge profits. Also, I'm thankful it launched the career of James Wan.
7/10
12)
Crawlspace
- (BLU RAY) Thanks to the filmmakers for answering the question 'how can Klaus Kinski be any more of a creep?' How about if he wears make up while stalking young females and listening to old Nazi propaganda! Oh, still not creepy enough? How about if he has an army of rats, keeps a tongue-less human locked in a cage in the attic and plays russian roulette? I know this was at the end of his career, but there were shots where I could swear he looked exactly like Ian Holm as old Biblo Baggins. Also,
at his imdb photo being from this film. Not scary or suspenseful, but earns a high score for being such an odd film.
5/10
Oct 5th
13)
Empire of the Ants
- Thirty minutes until the ants first attack, then humans running here and there until the last twenty minutes. Effect shots range from acceptable to atrocious. If you're looking for sci-fi animal attack films there are plenty to chose from.
2/10
14)
Toy Story of Terror
- (BLU RAY) Like Scream, a self-aware parody of the horror genre. Plenty of fun and great to see the cast return. Only complaint is it ended too quick!
8/10
15)
The Beast Within
- (BLU RAY) My only thought while watching was how similar the plot resembled that from Child's Play, and was not surprised to see Tom Holland, who directed Child's Play, wrote the screenplay for this. Nothing great, but the effects in the last 20 minutes make it worth the investment.
5/10
Oct 6th
16)
Saw 2
- (BLU RAY) This was my first Saw theater experience, and I still remember the 'holy shit' expression I had with the film's ending tying into the first. Liked the background explored for Jigsaw. Needle pit is perhaps the nastiest trap in the entire series!
6/10
17)
Contamination .7
- My first question was 'what the hell is up with the .7 in the title?' And by the end of the film, I still had no idea. The back cover gives the description of the movie as nuclear waste turning TREES into "man-eating plants", which is very misleading. There are no killer trees, just killer roots and vines. All they do is wrap around a character's neck or limbs and pull them away from the camera, but there was one kill where a vine impales its way through a man's eye socket in his skull. I don't mind poor acting, especially in horror films, but the acting here was stale and flat, almost like they were reading right from the script. Bullwhip sound effects everywhere!
2/10
Oct 7th
18)
Witchboard
- (BLU RAY) Fun, cheesy little 80's flick. Even the psychic medium, who are typically portrayed as the serious character, is a young female with colored hair, beaded jacket and very unprofessional jokes. Not a monumental 80's horror film, but fits the profile and worth a watch.
6/10
19)
Fright Night 2: New Blood
(BLU RAY) Wonder if 20th Century Fox paid so much for the character rights that they just decided to make this movie to maximize their payout? I hated how Peter Vincent's character talks like Jesse from Breaking Bad (but I did love his yellow fuzzy jacket with black polka dots). Rather than go for a generic, no-name vampire, the writers decided to go all out in using the origin of the legend itself, Elizabeth Bathory aka the Blood Countess. Worth a watch, but it was DTV for a reason, and it's easily lost amongst so many horror outputs these days.
4/10
20)
Saw 3
- (BLU RAY) Notable for having the first nudity in the franchise! Sure, she's a frozen Popsicle, but oh well! I felt my pulse going into the 100's just watching the surgery scene. Carries the story well, but this is where the franchise started to slide.
5/10
21)
Flesh for Frankenstein
- While the story and characters are nothing new, the movie is infused with such sexuality and perverseness that easily makes this one of a kind. There's a scene which parallels sex with a close up of the Baron's face as he is pulling out digestive organs from a corpse, starting with sweating, eyes closing, moaning then an elongated sigh of relief. Udo Kier steals the movie and I just loved how confident, calculating and commanding he was, similar to Jeffrey Combs as Herbert West. So good in fact, it made me instantly purchase the OOP Blood for Dracula, which I will be watching soon.
8/10
Oct 8th
22)
Saw 4
- (BLU RAY) So wait, you mean to tell me that the FBI was just called in to assist with Jigsaw's murders now? Jigsaw's scheme felt a bit grandiose here, with the SWAT officer involved having to go to multiple locations, starting with Hoffman's apartment, a hotel and an abandoned school. Only redeeming quality was the backstory shed on Jigsaw's past and the introduction of his ex-wife.
3/10
23)
The Purge
- (BLU RAY) Felt like a modernized horror version of Assault on Precinct 13 and raises some interesting moral questions. I was thoroughly entertained and that's pretty much all I can ask for in modern horror.
6/10
Oct 9th
24)
Saw 5
- (BLU RAY) Story is really stretching introducing a second accomplice of Jigsaw from the beginning. Nothing too positive except that it somehow manages to carry the franchise forward.
3/10
25)
MoH: Homecoming
- WAYYYY too political to enjoy as a zombie movie. I'm ok with zombies running and using basic weapons, but zombies voting is where I say to hell with that.
2/10
Oct 10th
26)
Saw 6
- (BLU RAY) The franchise starts to blend together starting at 4, and this follows the same formula. Few flashback scenes detailing Jigsaw's history with a main subject going through a series of tests. The shotgun carousel of death was among the more memorable traps within the last 3 films though.
3/10
27)
Grizzly
- I was prepared for a Jaws ripoff, but this is practically a clone! From the characters, story structure, an identical serious monologue ala Quint's Indianapolis story, animal POV just to name a few. Lot of charm here and surprised at how much I enjoyed it.
7/10
Oct 11th
28)
The Whip and the Body
- (BLU RAY) Bava never disappoints and this is no exception. Not as spooky as some of his other stories, but still highly atmospheric and great visuals.
8/10
29)
Nurse
- (3D BLU RAY) You though your employer's HR representative was awful, this one is straight out of hell! For a nationally renown hospital like this, there sure seems to be a lack of surveillance cameras and competent security guards. The bloody killing spree at the end of the film and some gimmicky 3D shots make this an enjoyable experience, but nothing exceptional.
6/10
30)
The Horror Show
- (BLU RAY) Holy cow does the villain look awful in drag, that shot alone will give me nightmares. Some decent effect works during certain scenes, but the film loses points for copying material from Rodney Dangerfield. Still, much better than Craven's Shocker which has a similar premise and is just a bore.
5/10
Oct 12th
31)
Beneath
- (BLU RAY) Fun little independent horror film, but piss poor characterization. There's not a single likeable character, they all turn into d'bags when faced with death.
4/10
32)
The Wicker Man (1973)
- (BLU RAY) Like TX Chainsaw Massacre, it has minimal blood and gore, but the idea itself is horrifying. Teaching school aged children about phallic symbols and witnessing young females jumping around a fire naked in an act of fertility are just not concepts thought to be existent in today's culture. To see the entire town not only oppose a police officer but to go as far as actually hindering his investigation adds to the mystery. Shocking and haunting all wrapped up in a superb mystery focused on the disappearance of a young child.
9/10
33)
Carrie (2013)
- (BLU RAY) I was glad they updated the film for today's audience using current technology as the bullying that occurs, a common problem amongst today's schools. Good update and slightly more faithful to King's novel, but nothing outstanding.
6/10
Oct 13th
34)
The Evil Clergyman
- I was too tired while watching this, so the entire thing was over before I had time to comprehend what the hell I just watched. I do remember a rat with a human face kissing Crampton's rear end, so it has that going for it.
3/10
Oct 14th
35)
Nightmare City
- (BLU RAY) Italian horror and gore at its finest, enjoyable all the way up til the end when the film comes to an abrupt halt with the biggest F*ck You ending in horror history. Still, you have non-zombie zombies drinking IV blood like it was Gatorade and surgeons flinging scalpels like they were ninjas. If you can put up with the ending, I highly recommend a purchase.
7/10
36)
Death Spa
- (BLU RAY) Features the most erotic asparagus eating scene in any horror film I have ever seen. Screams 80's, my favorite example being an incredibly large panel for two tiny computer screens and a phone in the middle. Ridiculous concept but it works, and I'll be revisiting this frequently.
6/10
Oct 15th
37)
Village of the Damned
- I felt the film was a lost pitch for the Superman franchise, "how about if we have Superman battle some rugrats?" The idea of being in the same room with ten pregnant women giving birth at the same time is much more terrifying than anything the film itself. Time passed way too quickly with none of the adults aging, and not even a "8 years later" screen.
3/10
Oct 16th
38)
Saw 7
- (BLU RAY) A serviceable finale to the franchise, but the ending is the most predictable out of the entire series. I still don't get the opening scene, makes no sense to have such a scene in view of the public. I have expected Criss Angel to make a cameo with the opening subjects taking a bow, making the whole thing a publicity stunt.
3/10
39)
Jaws 3
- Good lord does this film need a proper 3D blu ray release, maybe then I could overlook the flaws, such as the gimmick shot of the shark swimming towards the glass of the command center near the film's finale, but without motion in the shark's tail or fins. Don't care how many humans were killed in the film, all I cared about was those damned dolphins making it through.
5/10
Oct 17th
40)
Terror Firmer
- Holy hell was this a blast to watch. It opens with a heavy metal version of Amazing Grace and I love how self aware the film is, such as one character comparing the works of Spielberg with indie directors like Kaufman, or another scene in which a set worker discusses continuity in film with a character who repeatedly changes nationality and costumes while conversing. Toxic Avenger put Troma on the map, but this is the quintessential Troma film.
8/10
41)
Catacombs
- In addition to torturing souls, the Devil is also fond of air bitch slapping his opponents. Some great sets and I can appreciate religion mixed with horror elements, but ultimately a bore.
4/10
42)
Hotel Transylvania
- (BLU RAY) Literally my wife's favorite movie so this will be watched every year, and I imagine when we have children, it'll be played endlessly on repeat which I support, as it serves as a perfect introduction to the genre for kids. It's fun to identify all the monsters besides the big Universal names.
7/10
43)
Leviathan
- (BLU RAY) Could have been great, but still a fun watch. I have no idea what the creature was supposed to be or what in the hell it was supposed to look like, but had some decent effects. Seemed like just a bunch of tentacles popping up randomly to me.
6/10
Oct 18th
44)
The Final Terror
- (BLU RAY) If this is The
Final
Terror, what happened to The Terror 1-3? (some Friday the 13th humor for you). Kills are few in number and tame, but anyone who is a fan of horror films set in woodsy areas should be a fan. Not for me though.
4/10
45)
Return to Nuke Em High Vol 1
(BLU RAY) Good for a few chuckles, but otherwise lacking. Hopefully vol 2 will fix that. I understand Troma's fanbase with the fart jokes and everything, but this seemed a bit much. A penis falling off within the first five minutes of the film, duck rape, and giant rubberized penis used as a weapon are too delinquent for me to sit through.
3/10
Oct 19th
46)
It's the Great Pumpkin, Charlie Brown
(BLU RAY) Did anyone grow up not watching this?
9/10
Oct 20th
47)
Rats: Night of Terror
- (BLU RAY) Pure cheese, but I have a soft spot for all Italian horror. The dialogue between the characters is pure lol-inducing. My favorite example being "think of the diseases they can give you: hepatitis, meningitis, leptospirosis, plague." as one character leads others up a flight of stairs to safety.
6/10
48)
Deadly Eyes
- (BLU RAY) Surprise double feature night! Rats are terrifying enough, making them the size of Dachshunds will scare anyone living outside of New York, whom citizens see on a daily basis. Nothing noteworthy, but enjoyable.
6/10
Oct 21st
49)
You're Next
- (BLU RAY) A nice spin on the home invasion subgenre and a fresh idea in the all to stale horror market these days.
7/10
Oct 22nd
50)
Paranormal Activity: The Marked Ones
- (BLU RAY) Had no interest when the trailer first debuted, but the Paranormal Activity is a series I have been following and a fan of since the beginning. Liked they changed some things up, such as using a Simon says electronic game in place of a ouija board, but retconning the ending to PA1 was not an idea I approve of.
4/10
51)
Poultrygeist: Night of the Chicken Dead
- I hated the first hour as it felt forced and unsure of its identity. Characters burst into song and desperate attempts to offend just about anyone through topics of homosexuality, religion, ethnicity etc. The film takes on an entirely different personality for the second half, with a visual assault of gore taking place of near constant verbal offense coming from the first half. That said, highly recommend.
7/10
52)
Cabin Fever: Patient Zero
If you want a decaying, rotting chick fight for a climax, then this is the film for you. I feel the attractive female scientist was cast just so she could take her uniform off to use an eye wash station right after coming into contact with blood.
3/10
Oct 23rd
53)
Toxic Avenger 2
Good for some laughs that only Troma can deliver, such as folding an attacking midget into a basketball, but otherwise dull. Toxie chasing after a kamikaze motorcyclist on a hovercraft was quite a spectacle to behold though.
5/10
54)
The Silent House (2010)
Absolutely tremendous film. Simple and effective with very convincing acting and camera work. You feel like you are hiding in the cupboard right next to Lauren as she hides from footsteps approaching from upstairs. You feel relief and free as though you are escaping right alongside Lauren as she gets the key and runs outside. The pinnacle and most terrifying moment is a 110 second blackout on screen, interrupted only by occasional flashes from a polaroid camera.
9/10
Oct 24th
55)
Night of the Demons (2009)
Heard surprising good things from horror enthusiasts, but a disappointment from me. There are too many lazy effects, such as Angela switching between human and demon simply by shaking her head in a sped up manner, complete with a moronic sound effect lifted straight from a Looney Tunes cartoon. Even a demonic Shannon Elizabeth saying "I'm going to fuck your brains out until they're spilling out of your ears" would still be an offer I'd accept. I appreciate some of the differences the film offers, but others are head scratchingly bizarre, such as demons being repelled by rusted iron for some reason...
4/10
56)
The Sacrament
- (BLU RAY) Did The Father remind anyone else of Jim Ross from WWF? Thrilling and made me want to learn more about the Jonestown suicide after the trailer came out.
6/10
57)
Toxic Avenger 3
Should have been titled Toxie turns Yuppie as that was the highlight of the film for me, seeing Toxie wearing sunglasses, shorts and a polo tshirt.
2/10
Oct 25th
58)
Curtains
- (BLU RAY) So so slasher given ultra deluxe treatment on blu ray courtesy of Synapse films. There didn't seem to be any central character with equal time spent on each actress.
6/10
59)
The Burbs
- Seen bits and pieces on cable tv throughout my years, but never recall watching in its entirety until now. It's the paranoia of Rear Window but gone to comic extremes. Sit back and enjoy the show just like Corey Feldman's character.
8/10
Oct 26th
60)
Possession
- (BLU RAY) Jewish version of the Exorcist. Overuse of the 'blame child's erratic behavior on the hardships of divorcing parents' cliche. The idea of my mother dating a dentist is a much more horrifying thought than anything in this film, which is why I burst out laughing at the scene where the dentist loses his teeth.
5/10
61)
Body Bags
- (BLU RAY) Great anthology film featuring some of the best in the business, even Wes Craven has a cameo as a creepy guy. Features a pre-Joker psychotic Mark Hamill taking his acting to the next level by showing ass and part scrotum.
7/10
62)
The Cabin in the Woods
- (BLU RAY) Even better the second time, you catch so many little intricacies missed the first time. Earns a spot in my top ten horror films from the past decade.
9/10
Oct 27th
63)
Legend of Hell House
- (BLU RAY) Very faithful adaptation to the book and one of the better haunted house films. Each character has their own methods to derive opinions on the house, whether it be through spiritual, physical or scientific means.
7/10
Oct 28th
64)
Rubber
Easily earns my favorite and most enjoyable film for this year's challenge. Right from the opening "no reason" narration, I knew I was watching something entirely different from the rest. From the 'you can all stop pretending' speech to the dialogue used to lure the tire into a trap and all the way to the ridiculous ending, I was laughing so hard so many times my cat jumped off me.
9/10
Oct 29th
65)
Class of Nuke 'Em High
Felt like two completely different movies, with the first hour comprised of the Cretin gang terrorizing the student body and teachers alike, then the last 20 minutes a generic monster film. Still, being a Troma film, that monster is naturally derived from a toxic joint causing a teenage girl to become pregnant ending in a miscarriage with the fetus falling into a toxic waste barrel. Only from the minds of Troma I tell you.
4/10
66)
All Cheerleaders Die
- (BLU RAY) Interesting premise, but the dialogue and characters lost my interest. You have the star football player whose hobbies include beating women, rape and...bear traps? Everybody is referred to as either a 'bitch' or 'dog' which gets highly annoying very quickly, and poor effects. When the stones glow, it looks no better than kryptonite out of Smallville tv series.
5/10
Oct 30th
67)
Toxic Avenger 4
Wastes no time being offensive, opening with Toxie saving a school of special students being held up by a gang wearing diapers. Much better than 3, but still far below better Troma offerings. I did learn that girl on girl action is good for your unborn child though.
5/10
Oct 31st
68)
Halloween ('78)
- A classic, my favorite slasher of all time and a perfect film. Not much more to say.
10/10
69)
Halloween 2 (TV Cut)
Wow, watched the tv cut expecting something different, but will never be watching this again. I think the only added scene is Laurie dreaming of seeing Michael institutionalized as a child, but that's it, and you lose all the gore and nudity. No thank you.
6/10
70)
Nightbreed (Cabal Cut)
- (Blu Ray) I appreciate all the effort that went into the making of this film. Some characters makeup must have too hours to put on only for a few seconds of screen time. Highly enjoyable and have no idea how David Croenenberg got involved, but glad he did.
8/10
71)
The Purge: Anarchy
-(Blu Ray) Reminded me of one of my favorite video game series from my youth, Twisted Metal, with various vehicles wielding different arsenals. Loved the open world environment which gives the series more thrills and action as opposed to holing up in one environment. The CGI blood took me out of the film every time it was utilized though.
7/10
72)
Redneck Zombies
Troma sure knows how to market as this film caught my attention from the opening action segment in Toxic Avenger 3, with posters for the film and characters describing the greatness of this film. Anyways, very cheap production, I swear 75% of the film was shot with actors in front of a photoshop backdrop. Did have a slightly amusing parody of TX Chainsaw Massacre with a polaroid obsessed hitchhiker picked up cutting himself to demonstrate his 'shaving technique' and other few laughs, such as putting moonshine in a baby's bottle who is standing straight out of a washing machine. When not featuring unintentional humor, the film is a chore to sit through.
2/10
---
Last edited by MrStayPuft; 11-03-14 at

12:38 AM

.
09-05-14, 11:54 PM
Re: The 10th Annual "October Horror Movie Challenge" (10/1 - 10/31) ***The List Threa
---
Challenge '05 list
Challenge '06 list
Challenge '07 list
Challenge '08 list
Challenge '09 list
Challenge '10 list
Challenge '11 list
Challenge '12 list
Challenge '13 list
(Aside from documentaries & comedy/family films) Every movie I've watched so far (1279) :
** LIST COMPLETE **
CHECKLIST (Completed)
THEME days
SUBSET picks
1TV=First-time viewing
30th:
Extras:
Bedfellows (Dir. Drew Daywalt)
(1TV) 1. The House of Ghosts (1908)
youtube
(1TV) 2. Dr. Jekyll and Mr. Hyde (1912)
youtube
(1TV) 3. Haunted Spooks (1920)
youtube
4. Blood For Dracula (1974) (Criterion Crossover)
DVD
---------------------------------------
1st:
Extras:
Video tribute to Herman Cohen
(1TV) 5. Horrors of the Black Museum (1959)
DVD
(1TV) 6. Blood Night: The Legend of Mary Hatchet (2009)
DVR
(1TV) 7. Dreamcatcher (2003)
DVR
(1TV) 8. Stalled (2013) (Better Crypts and Mortuaries - Bathrooms & Kitchens Edition)
(Subset Pick)
Netflix-streaming
(1TV) 9. Noriko's Dinner Table (2005)
DVD
42 dead bodies, 1 dead dog, 1 dead rat, 8 breasts, 5 false alarms, 1 origin story, 1 ghost story, 1 traumatizing flashback, 1 nightmare-within-a-nightmare, 1 jukebox dance, 1 zombie dance
---------------------------------------
2nd:
Extras:
Betty Boop: Halloween Party (1933)
The Dead Will Walk (Part 1)
(1TV) 10. The Brøken (2008)
DVR
(1TV) 11. Skinwalkers (2006)
DVR
(1TV) 12. Grace (2009)
DVR
(1TV) 13. Birth of the Living Dead (2013)
Netflix-streaming
(1TV) 14. Funeral Home (1980) (Mosquito Bites & Outdoor Frights - Summer-Themed Horror Films)
youtube
35 dead bodies, 1 dead rat, 5 breasts, 5 false alarms, 1 prank, 2 nightmare sequences, 1 Edgar Allen Poe opening quote
---------------------------------------
3rd:
Extras:
Annabelle-Devil Doll (Travel Channel segment)
15. A Nightmare on Elm Street 3: Dream Warriors (1987) (Nightmares & Dreamscapes - Dreams, Hallucinations & Drug Trips)
(Subset Pick)
DVD
(1TV) 16. Siren (2010)
DVR
(1TV) 17. Annabelle (2014)
Theater
(1TV) 18. Dracula 3000 (2004)
DVR
(1TV) 19. The Silent Scream (1979)
DVD
(1TV) 20. The Cat and the Canary (1939)
CPU
28 dead bodies, 4 breasts, 8 nightmare sequences, 1 nightmare-within-a-nightmare, 2 false alarms, 1 prank, 4 hallucinations, 2 origin stories, gratuitous baby-crying,1 Edgar Allen Poe opening quote (Again!)
---------------------------------------
4th:
Extras:
The Dead Will Walk (Part 1)
The Making of Tremors
(1TV) 21. Crawlspace (2013)
DVR
(1TV) 22. Frankenstein's Army (2013)
DVR
(1TV) 23. Shriek If You Know What I Did Last Friday the Thirteenth (2000) (Hilariously Maniacal Acne-Ridden Mashup - Horror Comedies & Teen Screams
DVR
24. Tremors (1989)
DVD
(1TV)25. The Last Exorcism Part II (2013)
43 dead bodies, 1 dead rabbit, 1 dead flock of sheep, 1 dead horse, a dozen dead birds, 2 breasts, 1 dead phone line, 10 false alarms, 3 pranks, 1 nightmare sequence, 1 mardi gras party, 1 pop-up video montage, gratuitous reel-changing
---------------------------------------
5th:
Extras:
Z Nation-"Kittens and Puppies"
(1TV)26. Hellraiser: Deader (2005)
DVR
(1TV)27. The Dentist 2 (1998)
DVR
(1TV)28. Come Out and Play (2012) (Gilligan's Island It Ain't; Isolation & Death Await - Deserted Island Horrors)
(Subset Pick)
Netflix-streaming
(1TV)29. Tamara (2005)
DVR
(1TV)30. The Vampire's Coffin (1958)
DVD
(1TV)31. The Mummy Theme Park (2000)
CPU
71 dead bodies, 23 breasts, 9 hallucinations, 2 traumatic flashbacks, 4 witch spells, 2 catfights, 3 stage dances, 2 harem dances, gratuitous greenscreen technology
---------------------------------------
6th:
(1TV)32. See No Evil (2006)
DVR
(1TV)33. Boa vs. Python (2004)
DVR
(1TV)34. Detention of the Dead (2012)
DVR
(1TV)35. Phantom of the Mall: Eric's Revenge (1989) (Revenge of the Chronological Horror Years Faceoff! - 1964 (50th) Vs. 1989 (25th)
youtube
(1TV)36. Fragile (2005)
DVR
(1TV)37. Curse of the Stone Hand (1964) (Revenge of the Chronological Horror Years Faceoff! - 1964 (50th) Vs. 1989 (25th)
CPU
68 dead bodies, 12 breasts, 10 uncooperative cell phones, 3 nightmare sequences, 4 traumatic flashbacks, 1 false alarm, 1 pro-wrestling match, 1 mid-credits scene, 1 end-credits scene
---------------------------------------
7th:
Extras:
Sleepy Hollow-"Root of all Evil"
(1TV)38. Butcher Boys (2012)
DVR
(1TV)39. Eyes of Laura Mars (1978) (Soundtracks In the Key of Death - Horror Films w/ Original Songs)
DVR
(1TV)40. Godzilla (2014)
(No bodycount attempted) PPV
(1TV)41.Half Moon (2010)
CPU
(1TV)42. Hitcher in the Dark (1989)
DVD
30 dead bodies, 27 breasts, 7 visions, 2 photoshoots, 1 striptease, 1 wet t-shirt contest, 1 opening quote from Johnathan Swift, 1 opening quote from Dr. Ralph Martin Peterson-PHD
---------------------------------------
8th:
Extras:
Chiller's 13 American Slashers
American Horror Story: Freak Show "Monsters Among Us"
(1TV)43. The Cave (2005)
DVR
(1TV)44. Chastity Bites (2013)
DVR
(1TV)45. The Hunchback of the Morgue (1973)
DVD
46. The Howling (1981) Lascivious Lychanthrope Lunacy (Werewolves / Were-Creatures) On A Full Moon
(Subset Pick)
DVD
42 dead bodies, 1 dead cow, 1 dead rabbit, several live flaming rats, 5 breasts, 5 nightmare sequences, 1 uncooperative police car, 1 Stuart Gordon cameo, 1 Roger Corman cameo
---------------------------------------
9th:
Extras:
The Howling-"Unleashing The Beast"
47. A Bucket of Blood (1959) (What's On The Menu? You, Of Course! Foodservice Industry Terrors)
(Subset Pick)
DVD
(1TV)48. Warning Sign (1985)
DVR
(1TV)49. Reeker (2005)
DVR
(1TV)50. Deathbed (2002)
DVD
(1TV)51. The Depraved (2011)
34 dead bodies, 1 dead cat, 1 dead deer, 1 dead dog, 2 breasts, 5 false alarms, 7 visions, 2 nightmare sequences, 1 dead phone zone, 1 dead phone line, 1 photoshoot, 1 twist ending, 1 downbeat ending
---------------------------------------
10th:
Extras:
Z Nation-"Fracking Zombies"
Starz Inside: Bloodsucking Cinema
(1TV)52. Ghost Ship (1952)
youtube
(1TV)53. Rare Exports: A Christmas Tale (2010)
DVR
54. The Vampire Lovers (1970) (Innuendo, Demonic T&A, Some Prostitutes & A Dash of Not-So-Gentle Foreplay - Lesbians, Brothels & Sex Demons)
(Subset Pick)
Netflix-streaming
(1TV)55. The Monster Club (1981)
youtube
(1TV)56. The Silent House (2010)
DVD
23 dead bodies, 1 dead pigeon, 1 dead cat, 433 dead reindeer, 5 breasts, 3 nightmare sequences, 2 ballroom dances, 4 Monster Club music performances, 1 made-me-jump moment
---------------------------------------
11th:
(1TV)57. Mark of the Witch (1970)
youtube
(1TV)58. Inhuman Resources (2012)
DVR
(1TV)59. The Bay (2012)
Netflix-streaming
(1TV)60. Abbott and Costello Meet Dr. Jekyll and Mr. Hyde (1953)
CPU
61. The Funhouse (1981) (Print Media is Dead...Alive...Kicking & Screaming - 35 Years of Fangoria Covers)
(Subset Pick)
youtube
(1TV)62. Tremors II: Aftershocks (1996)
DVD
63. Blacula (1972)
TV
93 dead bodies, 1 dead dog, 1 dead canary, 1000 dead fish, 1 dead coyote, 8 breasts, 2 nightmare sequences, 3 pranks, 1 false alarm, 4 witchcraft ceremonies, 1 women's lib performance, 3 performances by The Hues Corporation
---------------------------------------
12th:
Extras:
The Walking Dead-"No Sanctuary"
(1TV)64. Scream Blacula Scream (1973)
TV
(1TV)65. Killer Pad (2008)
DVR
(1TV)66. Room 6 (2006)
DVR
67. Bloodwood Cannibals (2010)
DVD
(1TV)68. Beneath the Darkness (2011) (Die In Agony. Rest In Pieces. - Graveyard Horrors)
DVR
40 dead bodies, 6 breasts, 6 hallucinations, 1 nightmare sequence, 1 nightmare-within-a-nightmare, 2 voodoo ceremonies, 1 ghost story, multiple music performances by "Demon semen"
---------------------------------------
13th:
(1TV)69. Girls Against Boys (2012)
DVR
70. Mimic 3: Sentinel (2003) (Embarrassment Level Exceeded; IMDB Entry Deleted - Before They Were Stars)
(Subset Pick)
Netflix-streaming
71. Salem's Lot (1979)
DVR
(1TV)72. Death Falls Lightly (1972)
youtube
39 dead bodies, 1 dead dog, 4 breasts, 1 Halloween party, 1 ghost story, 1 witch sabbath(?), gratuitous violin music
---------------------------------------
14th:
Extras:
Z Nation-"Philly Feast
Sleepy Hollow-"Go Where I Send Thee…"
(1TV)73. You're Next (2011)
Netflix-streaming
(1TV)74. Project: Metalbeast (1995)
DVR
(1TV)75. Disturbing Behavior (1998) (Vroom! Vroom! Decapitation, Mutilation, Death & Doom! Motorcycle Horrors)
DVR
(1TV)76. Terror on Tour (1980)
youtube
60 dead bodies, 2 dead rats, 15 breasts, 3 false alarms, 1 dead cellphone zone, 1 (Sort-of) traumatic flashback, 3 musical performances by The Clowns
---------------------------------------
15th:
Extras:
Spooks (1932) Dir. Ub Iwerks
Skeleton Frolic (1937) Dir. Ub Iwerks
American Horror Story: Freak Show-"Massacres and Matinees"
(1TV)77. Phantasm III: Lord of the Dead (1994)
CPU
(1TV)78. Zombie Ass: The Toilet of the Dead (2011) (Laden with MSG; Your Insides Will Bleed! The Asian Buffet of Tantalizing Terrors!)
Netflix-streaming
(1TV)79. Angst (1983)
CPU
(1TV)80. Splatter Disco (2007)
DVD
38 dead bodies, 14 breasts, 2 dream sequences, 1 recap montage, 1 nightmare sequence/traumatic flashback, 5 musical numbers, 1 mid-credits sequence, gratuitous vomiting, gratuitous farting
---------------------------------------
16th:
(1TV)81. Hell Baby (2013)
DVR
(1TV)82. The Initiation (1984) (Slashing More Than Just Prices! - Retail Establishment Terrors)
Netflix-streaming
(1TV)83. Texas Chainsaw 3D (2013)
Netflix-streaming
(1TV)84. Absurd (1981)
youtube
(1TV)85. The Old Dark House (1963)
TV
36 dead bodies, 1 dead crow, 1 dead armadillo, 8 breasts, 3 nightmare sequences, 2 pranks, 1 recap montage, 1 (Silly) twist ending, 1 end-credits sequence, gratuitous false alarms
---------------------------------------
17th:
Extras:
Z Nation-"Full Metal Zombie"
(1TV)86. Boogeyman 2 (2007)
DVR
(1TV)87. Storage 24 (2012)
DVR
88. The Gruesome Twosome (1967) (Intertwined Deadly Domestic Dispute: Parental Units - Demented Dads & Bad Mothas)
DVD
(1TV)89. Ghoul School (1990)
CPU
(1TV)90. Would You Rather (2012)
DVR
57 dead bodies, 1 dead dog, 2 breasts, 1 nightmare sequence, 1 false alarm, 1 beach party dance, 1 musical performance by The Bloodsucking Ghouls, 2 talking mannequin heads, gratuitous missed layups
---------------------------------------
18th:
(1TV)91. Monster from Green Hell (1957)
CPU
(1TV)92. I Was a Teenage Zombie (1987) (Some Defunct, But the Terrors Continue To Run Amok - 1980's Video Companies)
(Subset Pick)
ALYXSTARR
(1TV)93. Tremors 3: Back to Perfection (2001)
DVD
94. The Wicker Man (1973)
DVR
(1TV)95. Cemetary of Terror (1985)
DVD
44 dead bodies, 1 dead python, 1 dead cow, 1 dead rabbit, 4 breasts, 1 false alarm, 1 nightmare sequence, 1 baseball fantasy, 1 pub song, 4 pagan songs, 1 sacrifice, 1 demonic ceremony
---------------------------------------
19th:
Extras:
The Walking Dead-"Strangers"
(1TV)96. Stake Land (2010)
DVR
(1TV)97. Jack's Back (1988) (It Slices! It Dices! It Circumcises! - Slashers / Giallos / Serial Killers)
(Subset Pick)
Netflix-streaming
(1TV)98. Carrie (2013)
Netflix-streaming
(1TV)99. Blood Beach (1980)
youtube
(1TV)100. Hell's Trap (1990)
DVD
(1TV)101. The Night of a Thousand Cats (1972)
youtube
67 dead bodies, 1 dead pig, 1 dead dog, 2 dead birds, 1 dead cat, 1 breast, 3 nightmare sequences, 1 flashback, 2 hypnotisms, gratuitous flying helicopter
---------------------------------------
20th:
(1TV)102. 247°F (2011)
DVR
(1TV)103. The Cell 2 (2009)
DVR
(1TV)104. 100 Bloody Acres (2012)
Netflix-streaming
(1TV)105. Vampire in Venice (1988) (Blood Sucking Freaks of the Apocalypse - Vampires & Apocalyptic Horror)
(Subset Pick)
CPU
19 dead bodies, 2 roadkill, 2 dead ducks, 6 breasts, 1 acid trip, 2 masquerade balls, 2 gypsy dances, 2 mid-credits stunts, 1 end-credits scene
---------------------------------------
21st:
(1TV)106. The Car (1977) (Demise & Dispair By Land & By Air - Planes, Trains & Automobiles)
DVR
(1TV)107. The Cabinet of Caligari (1962)
DVR
(1TV)108. Brainscan (1994)
DVR
(1TV)109. Trouble Every Day (2001)
DVD
(1TV)110. Strippers vs Werewolves (2012)
CPU
45 dead bodies, 11 breasts, 8 imaginary deaths, 2 nightmare sequences, 2 end-credits sequences, 1 opening quote by Anton Levey
---------------------------------------
22nd:
Extras:
Sleepy Hollow-"The Weeping Lady"
American Horror Story: Freak Show-"Edward Mordrake, Pt 1"
(1TV)111. Open Grave (2013)
DVR
(1TV)112. Insanitarium (2008) VOD (Intertwined Deadly Domestic Dispute: Killer Offspring - Sibling Rivalry)
(1TV)113. Skeleton Man (2004)
DVR
(1TV)114. The Crucifier (2005)
DVD
69 dead bodies, 1 dead cat, 1 mass grave, 10 breasts, 1 Indian legend, 1 war flashback, gratuitous crucifix posing
---------------------------------------
23rd:
Extras:
Femme Fatales-"Haunted"
Z Nation-"Home Sweet Zombie"
(1TV)115. Nightmare Sisters (1988)
CPU
(1TV)116. Highway to Hell (1991)
VOD
117. House on Haunted Hill (1959) (Mario's Castle of Gimmicks & Gothic Gore
The 100th Birthday Celebration of Mario Bava & William Castle)
(Subset Pick)
CPU
(1TV)118. Mountaintop Motel Massacre (1986)
119. Planet of the Vampires (1965) (Mario's Castle of Gimmicks & Gothic Gore
The 100th Birthday Celebration of Mario Bava & William Castle)
35 dead bodies, 1 dead rabbit, 1 dead rat, 10 breasts, 2 broken down cars, 1 seance, 1 Linnea Quigley musical performance
---------------------------------------
24th:
(1TV)120. State of Emergency (2011) (Mausoleum Mayhem; Gangrene Brainstem! - Zombies)
121. Never Sleep Again: The Elm Street Legacy (2010)
(w/ commentary) DVD
---------------------------------------
25th:
Extras:
Horror's Hallowed Grounds-"Nightmare on Elm Street"
122. The Fly (1958) DVD (Mass Marathon of the Damned 5 - Drive-In Double Features: It's Alive!
123. Return of the Fly (1959) DVD (Mass Marathon of the Damned 5 - Drive-In Double Features: It's Alive!)
---------------------------------------
26th:
Extras:
The Walking Dead-"Four Walls and a Roof"
(1TV)124. Tremors 4: The Legend Begins (2003)
DVD
(1TV)125. Girl Slaves of Morgana Le Fay (1971)
DVD
(1TV)126. Johnny Sunshine Maximum Violence (2008)
DVD
(1TV)127. Gothika (2003) (Ectoplasmic Delights; Strong Emotional Frights - Supernatural & Quiet / Soft)
27 dead bodies, 20 breasts, 6 hallucinations, 2 sexf*cks
---------------------------------------
27th:
Extras:
Sleepy Hollow-"And The Abyss Gazes Back"
(1TV)128. Curandero (2005)
DVR
(1TV)129. Brain Dead (1990)
Netflix-streaming
(1TV)130. The ABCs of Death (2012) (Once, Twice, Three Times the Lacerations - Horror Anthologies)
Netflix-streaming
(1TV)131. Under the Skin (2013)
DVD
75 dead bodies, 1 dead kitten, 1 dead buck, 1 dead dog, 20 breasts, 2 animated deaths, 1 German fox striptease, gratuitous hallucinations
---------------------------------------
28th:
(1TV)132. The Barrens (2012)
VOD
133. Friday the 13th Part 7: The New Blood (1988) (Identities...Conceal! Depraved Homicidal Maniacs Always Kill! - Masked Killers )
(Subset Pick)
DVD
(1TV)134. Twice-Told Tales (1963)
TV
(1TV)135. The Reincarnation of Isabel (1973)
CPU
30 dead bodies, 2 dead deer, 2 dead dogs, 1 dead mountain lion, 1 dead guinea pig, 1 dead butterfly, 1 dead lizard, 20 breasts, 3 false alarms, 1 prank, 3 origin stories, 3 rituals, 1 montage recap, 1 end-credits scene
---------------------------------------
29th:
Extras:
American Horror Story: Freak Show-"Edward Mordrake, Pt 2"
(1TV)136. Prowl (2010) (Monsterama. Monsterpalooza. Monsteritis. - Creature Features)
DVR
(1TV)137. The Day (2011)
VOD
(1TV)138. Sorority House Massacre II (1990)
Netflix-streaming
(1TV)139. Blood Moon Rising (2009)
DVD
(1TV)140. The Task (2011)
DVR
98 dead bodies, 18 breasts, 2 false alarms, 2 flashbacks, 2 origin stories, 1 montage recap, 3 mid-credits scenes, 1 missing reel, 1 made-me-jump moment
---------------------------------------
30th:
Extras:
Z Nation-"Welcome to the Fu-Bar"
It's The Great Pumpkin, Charlie Brown!
(1TV)141. Midnight Mass (2003)
CPU
(1TV)142. Killer Party (1986)
CPU
(1TV)143. Aroused (1966)
CPU
(1TV)144. Here Comes the Devil (2012) (Demented Devil's Night Debauchery - Demonic Possession / Satanic / Witchcraft)
(Subset Pick)
Netflix-streaming
(1TV)145. The Last Horror Movie (2003)
DVD
49 dead bodies, 18 breasts, 6 pranks, 2 movies-within-a-movie, 1 music video within a movie
---------------------------------------
31st:
Extras:
A Scooby-Doo Halloween
Good Morning America
The Today Show
Live with Kelly & Michael
(1TV)146. Trick or Treats (1982) (All Hallows Eve Horrifically Hideous Hellfest - Halloween Related)
youtube
147. Spine Tingler! The William Castle Story (2007)
TV
148. The Beast Within (1982)
Blu-ray
(1TV)149. Night of the Devils (1972)
DVD
150. The Rocky Horror Picture Show (1975)
TV
------------------------------------------------------
129 first-time viewings
21 first time viewings
13 subset viewngs
Theme days completed
First ever optional viewing
1337 dead bodies
288 breasts
---
Last edited by Mondo Kane; 07-21-15 at

03:49 PM

.
09-05-14, 11:54 PM
Member
Join Date: Nov 2001
Posts: 199
Likes: 0
Received 0 Likes on 0 Posts
Re: The 10th Annual "October Horror Movie Challenge" (10/1 - 10/31) ***The List Threa
---
***

LIST COMPLETE

*** (*)--first time viewing

September 30

1. Arang

(2006; Sang-hoon Ahn; DVD)(*)--"Grudge"-y Korean ghost/detective story--

3/5

October 1

2. Phantom of the Paradise

(1974; Brian De Palma; Blu)--I've forgotten how much I love this movie. Great visuals, great songs, and Beef--

5/5 October 3 3. Black Water

(2007; David Nerlich and Andrew Traucki; DVD)(*)--Croc vs. people--

3/5

October 4

4. Peeping Tom

(1960; Michael Powell; DVR)--A boy, a girl, and a camera--

4/5 5. Dog with a Blog: "Howloween 2: The Final Reckoning"

/

Girl Meets World: "Girl Meets World: Of Terror"

/

From Dusk Till Dawn: "Pilot" 6. Nurse

(2013; Douglas Aarniokoski; TV)(*)--Boobs, blood and some fun comin'-at-ya 3-D effects--

3/5

October 5

7. Intruders: "The Crossing Place"

/

From Dusk Till Dawn: "Blood Runs Thick" 8. The Suicide Song

(2007; Masato Harada; DVD)(*)--Overlong story of a tune that makes people kill themselves--

3/5 9. Audition

(1999, Takashi Miike, Blu)--Man holds audition for a new wife; wacky hijinks ensue--

5/5 10. From Dusk Till Dawn: "Mistress"

/

R.L. Stine's The Haunting Hour: "I'm Not Martin"

/

R.L. Stine's The Haunting Hour: "Grandpa's Glasses"

October 6

11. From Dusk Till Dawn: "Let's Get Ramblin'"

/

The Strain: "The Master"

October 7

12. Sharknado 2: The Second One

(2014; Anthony C. Ferrante; Blu)(*)--Bigger, badder, but not better. A couple of the longer cameos were fun, but this was mostly awful--

2/5

October 8

13. The Entrance

(2006; Damon Vignale; DVD)(*)--Something about fallen angels taking people's souls in a carpark. The end credits threaten two more parts to the trilogy--

2/5

October 10

14. From Dusk Till Dawn: "Self-Contained"

/

From Dusk Till Dawn: "Place of Dead Roads" 15. Revenge of the Rats

(2001; Jorg Luhdorff; DVD)(*)--Not-bad story of rats invading Frankfurt, hurt by poor dubbing--

3/5

October 11

16. American Horror Story: Freak Show: "Monsters Among Us"

/

"R.L. Stine's The Haunting Hour: "My Old House" 17. Nightmare Detective

(2006; Shinya Tsukamoto; DVD)(*)--Dream monster causes gory suicides--

3/5 18. From Dusk Till Dawn: "Pandemonium"

/

Intruders: "There Is No End"

October 12

19. Blacula

(1972; William Crain; DVR)(*)--Drac is black--

3/5 20. Scream Blacula Scream

(1973; Bob Kelljan; DVR)(*)--Voodoo brings Blac back--

3/5 21. From Dusk Till Dawn: "La Conquista"

/

From Dusk Till Dawn: "Boxman" 22. From Dusk Till Dawn: "The Take"

/

The Walking Dead: "No Sanctuary"

October 13

23. Sight

(2008; Adam Ahlbrandt; DVD)(*)--He sees dead people--

3/5

October 14

24. Asylum

(2008; David R. Ellis; DVD)(*)--Ghost terrorizes college kids. Nothing special, but not a bad way to spend 90 minutes--

4/5

October 15

25. Disaster L.A.: The Last Zombie Apocalypse Begins Here

(2014; Turner Clay; DVD)(*)--"Armageddon" meets "Night of the Living Dead"--

3/5

October 17

26. Scratch

(2004; Jorg Luhdorff; DVD)(*)--"Revenge of the Rats" sequel that takes an unexpected, yet welcome, turn--

4/5

October 18

27. The Ghost of Yotsuya

(1959; Nobuo Nakagawa; DVR)(*)--Part samurai soap opera, part vengeance from beyond the grave--

3/5 28. American Horror Story: Freak Show: "Massacres and Matinees"

/

R.L. Stine's The Haunting Hour: "Mrs. Worthington" 29. Mercy

(2006; Patrick Roddy; DVD)(*)--Lots of style (shadowy b&w photography, weird sound design, repetitive music) but, unfortunately, not a lot of story to go with it--

2/5

October 19

30. Nightbreed: The Director's Cut

(1990/2014; Clive Barker; Blu)(*)--Thank you Scream Factory--

4/5 31. Evermoor: "Chapter 1"

/

Evermoor: "Chapter 2"

/

The Walking Dead: "Strangers"

October 26

32. Matinee

(1993; Joe Dante; DVD)--Dante's entertaining tribute to '50s horror movies--

4/5 33. American Horror Story: Freak Show: "Edward Mordrake, Part 1"

/

R.L. Stine's The Haunting Hour: "Return of the Pumpkinheads"

October 27

34. Grimm: "Thanks for the Memories"

/

The Walking Dead: "Four Walls and a Roof" 35. Das Komabrutale Duell

(1999; Heiko Fipper; DVD)(*)--Amateurish gorefest with characters who get sliced and diced more than Monty Python's Black Knight (but without the funny)--

1/5 36. The Blob

(1988; Chuck Russell; Blu)--Lots of gooey fun in this remake, with a lot of pre-fame talent both in front of and behind the camera--

4/5

October 28

37. Life After Beth

(2014; Jeff Baena; Blu)(*)--Okay zom-rom-com--

3/5

October 29

38. Evermoor: "Chapter 3"

/

Evermoor: "Chapter 4"

/

Afterlife: "Roadside Bouquets"

October 30

39. Baby Blues

(2008; Lars Jacobson and Amardeep Kaleka; DVD)(*)--Worst postpartum ever--

3/5

Halloween

40. American Horror Story: Freak Show: "Edward Mordrake, Part 2"

/

Afterlife: "The Rat Man" 41. Deliver Us from Evil

(2014; Scott Derrickson; Blu)(*)--Chilling possession tale told from a cop's perspective--

4/5

TV temp:

Modern Family: "Halloween 3: AwesomeLand"

Checklist:
---
Last edited by zaphod2467; 11-08-14 at

12:50 AM

.
09-06-14, 12:34 AM
DVD Talk Hall of Fame
Re: The 10th Annual "October Horror Movie Challenge" (10/1 - 10/31) ***The List Threa
---

Goals:
100 Movies
31 Different Beers

Legend:


*

= FTV

Wife's Thoughts In Blue

[/size]


1.) - 2.)

Friday The 13th S02E05-08

(1988) (DVD)

*

My Thoughts: I wanted to start out the challenge with something familiar that wasn't necessarily a first time view and that I knew wouldn't be a dud. I have been slowly trilling through this series, challenge by challenge, ever since I bought this DVD set back in 2010 during Big Lot's black friday. Yes, you read that right. This has been moving around my to watch pile for the last 4 years. This time around we get a Phantom of the Opera story, an actor using a cursed makeup kit, wax figures of death (at the fair) and some ventriloquist shtick. The Phantom story was a little on the sappy side. The makeup kit episode was a bit by the numbers. The fair episode was my favorite and it even made me consider going this year, briefly. And then there was the Dummy episode. I always find these kind of movies uncomfortable (the embarrassment not the evil dummy). But I will give the last one credit for going in a weird and different direction that I haven't seen in ventriloquist vehicles before. At this point they are just backing into cursed objects. Usually attached with people they want to date. I can see the purpose of this, wanting to have it be a little horror movie but I tend to like it better when they are on the hunt, sort of paranormal American Pickers. Not as good as the first season but still an above average and enjoyable genre tv show. (3.5 out of 5)

B-1.

Shiner: Oktoberfest

(Texas)

*

My Thoughts: My initial reaction to this beer was that it tasted a little skunky on top with notes of cigarette ash mixed with caramel. I was leaning towards a 2/5 but on my second beer I decided to ditch the bottle and pour it and it made a palpable difference. There might very well be a specific presentation method that complements this kind of beer. One thing is for sure, everything else the rest of the challenge is going into a glass. The second go around presented a pleasant marzen style beer. Not something that would win any awards but generally an all around good drink. (3.5 out of 5)

3.)

Rosemary's Baby

(1968) (

Blu-Ray

) My Thoughts: I try not to watch movies that I have reviewed in previous challenges but I couldn't pass up the opportunity to force my pregnant wife to watch this classic, and knock out an optional theme night to boot. The movie looked fantastic on blu-ray, I had only ever seen it on a computer screen before and it just didn't do justice to all the late 60's decour/wardrobe. It is kind of weird but my grandmother still kind of dresses like Rosemary did in the movie... Anyway it is a classic and let me apologize in advance for my wife's review below. (5 out of 5) My Wife's Thoughts: I want to see baby. It was ok. Demo choto hen. I expected too much, it wasn't that great and I can guess the ending easily. And I don't understand why this is a horror movie challenge (You guessed it was the devils baby?)

Not devil's baby but it's just they creepy people, husband getting creepy… everyone except Rosemary creepy and they take away baby. I didn't expect devil's baby but I expected all other ending correctly.


(3 out of 5)

4.)

Look What's Happened To Rosemary's Baby

(1976) (Internet)

*

My Thoughts: Atrocious YouTube quality aside it wasn't that bad. When I saw Patty Duke's name attached I had flashes of Amityville 4 and immediately feared the worst. No returning actors from the original except for the annoying neighbor lady who seemed to fall back into the roll effortlessly. And their were some conceits as they made the boy look normal when as we remember he at the very least had cat-eyes and at the most little hooves. The movie is broken up into 3 chapters (anthology style) which was kind of fun. It never exceeded average but it did satisfy the itch I had to see what happened to Rosemary's Baby. I would have liked Criterion to have thrown this on their disc as a bonus feature, It might have even made up for not having a commentary (at least by a film historian (come on guys!)). (3 out of 5)

5.)

The Willies

(1990) (DVD)

*

My Thoughts: A campy anthology with wrap arounds staring Sean Astin still playing a kid at 19. And at that be on the lookout for several other familiar faces. This was one of those horror movies that simultaneously plays down while for kids while having subject matter that seems much more adult oriented. Think the Ice Cream Man or The Gate. I never saw this one when I was a kid but still received a certain amount of nostalgic gratification from it. I am going to have to start amassing movies like this for when my daughter grows up a few years so I can ease her into the genre. Wasn't a huge fan of the last and longest story but as a package I was pleasantly surprised. (3.5 out of 5)

6.)

Warm Bodies

(2013) (

Blu-Ray

)

*

My Thoughts: When I first saw the trailer for this movie I was against it. Zombies falling in love, talking PG-13!!!?!?! But then I saw the trailer about a thousand more times and started to really want to see it. And I do have to admit, grudgingly, to liking it. The ending theme I was not a fan of but otherwise there is some great zombie apocalypse here, I liked the love story and I even laughed a few times. Was their undead love as good as Return Of The Living Dead 3? Not quite but of all the other zombie love stories this one would rank quite high. And if they had released an unrated version (big oversight there) it would have rated even a little higher. (3.5 out of 5)

7.) Commentary For

Warm Bodies

(2013) (

Blu-Ray

)

*

My Thoughts: This commentary was fantastic. You get the director and the two leads, they are a little drunk and they have a great time. Especially that saucy Ausie girl. She was extremely entertaining to listen to and I think is probably the 'life of the party' type that really brightens up a room. She reminded me drunk Milla Jovovich in the Resident Evil commentary. I was initially meh on her because for some reason or another she really reminded me of Bella but after this track you can count me as a fan. Probably not as informative a track as others but way more entertaining. I was a little down though as the director mentions they shot all the gore and just cut it back to PG-13, why no alt cut? Snowglobes. (4.5 out of 5)

B-2.

Lakefront: Pumpkin

(Wisconsin) My Thoughts: Runner up for best pumpkin beer last year, lakefront does not dissapoint. It has a very interesting pumping flavor that is light on the traditional spices (this is opposite to the industry standard) and finishes with a note of liquorish. Another interesting facet of this beer is that it starts out as a light crisp pumpkin lager but kind of thickens as it warms and finishes a lot closer to a pumpkin marzen. Reading that now I think I am going to have to go back and test this one again. Either way if you are going to try just a few pumpkin beers this year, make this one of them. (4 out of 5)

8.)

Stalled

(2012) (Internet)

*

My Thoughts: Thank you mighty sparks for suggesting this movie and thank you alyxstarr for hosting it. This google drive idea was great, if we could get each member to host 5 movies we could have our own DVDTalk Horror Flix channel! Not a film that I would have even given a second glance and for the first 5 mins or so I was thinking that that was a very justified opinion. But then the movie took a sharp turn for the better. The comedy started clicking and I gave into the plot which I hadn't really been on board for at the begging. For sure it lacked polish and felt a little like it was a stretched short story but I liked it. When to not do drugs; while pined down by the undead. (3.5 out of 5)

B-3.

Left Hand Brewing Company: Nitro

(Colorado) My Thoughts: Well this beer started out with an activity, which was nice. Carbonated with nitrogen instead of carbon dioxide and has to be poured (forcefully) in order to activate the carbonation. The beer itself is a thick, creamy, bitter stout. Stouts are not really my go to beer but it had a little skull on it and referenced the undead so I had to have one for the challenge. It was not my cup of tea but did have an interesting Russian vibe about it. Later I tried to pair this beer with chips and salsa, that was a mistake. (2 out of 5)

9.)

The Meateater

(1979) (

VHS

) My Thoughts: Most misleading VHS cover ever. No cannibalism, no excruciation TCM style dinner scenes, this is a movie about a shoe salesman buying a rundown movie theater that has a Phantom problem. I actually really like the premise of this movie, the whole running your own theater was a dream of mine when I was younger. Obviously a much more obtainable one in 1979 than now. But anyway they take this plot and cast it not only with bad but some super annoying actors (we are talking Nilbog channeling here), pace it all wrong and genuinely kill what could have been a decent movie. If you are considering seeing this go see Popcorn instead (I actually remember not thinking Popcorn was that great either but I do know I disliked it much less (might have to revisit this one)). Upon further investigation their appears to be a Facebook fan page for this title, if you can believe it; https://www.facebook.com/TheMeateater. (2 out of 5)

10.) - 13.) Commentary For

Crystal Lake Memories

(2013) (

Blu-Ray

)

*

My Thoughts: 7 hour commentary? What could go wrong? Actually it was a good track, it reminded me of the Jason Goes To Hell commentary if it were a little toned down. It is heralded by the Crystal Lake Memories creators, both big genre fans that tend to wander to wonder onto other properties throughout the course of the feature. They are entertaining though out and even offer up additional info that has been in the previous however many hours of this and the bonus disc and His Name Was Jason that I have watched. My favorite parts were probably talking about the people who refused to participate, a subject I found perversely entertaining. And now I think I can take at least a decade break on Friday The 13th Retrospectives. (4 out of 5)

14.)

Evil Dead

(2013) (

Blu-Ray

)

*

My Thoughts: I was not onboard for this movie for about the first third. But then when shit starts going down, shit starts going down. I did find myself comparing it to the originals constantly, there were somethings that were much more effective and a few things that I desperately missed. I almost went with a 3 out of 5 on this one but admittedly it did viscerally both gross and creep me out. And it even got me talking to the screen once or twice like a sassy black woman. (3.5 out of 5)

My Wife's Thoughts:

Very unrealistic. And it's not fair why everyone die while mia is alive because she is the one with the problem and everyone try to help her. Do they have 2,3,4? I can watch. Too gross, glad to watch after dinner. 3 star cause I don't like that ending and it is too gross.

(What did you think of this compared to the other movies?)

Other one is much better, this one is kind of worse and really gross, story wise nah.

(Which one was the best?)

Musical pretty good, I don't see musical like that so I enjoyed it. Yeah, expected too much, choto disappointed.


(3 out of 5)

15.)

Dust Devil

(1992) (DVD)

*

My Thoughts: This is one of those titles I put on my Amazon wish list and then promptly forgot about until it had gone out of print and skyrocketed in price. Recently I found that Mill Creek was selling the same title for about $4 so I decided to pick one up. Turns out that this version is almost half an our shorter than the other but I am not so sure that that additional running time would have made this project that much better. The movie started out with a bang (and ended with one) but aside from that I never really got too much into this one. It was ok, had some picturesque scenes and the bit about being white in south Africa was interesting but otherwise I don't know how this title even warranted the 5 disc edition that came out back in '02. (3 out of 5)

16.) - 18.)

Friday The 13th S02E09-14

(1989) (DVD)

*

My Thoughts: This batch was about an evil pocket watch, keychain, bee transport box, playhouse, lantern and the return of an evil compact mirror that got away the first time. The best one was about a Picker that had a magic lantern that allowed him to go back in time to seal antiques to sell. And of course one of our heroines gets trapped back in the past and gets to meet Robert E. Lee. And the worst was the return of the compact which really just felt lazy. Overall it was decent viewing though. (2.5 - 3.5 out of 5)

B-4.

Dundee: Oktoberfest

(New York)

*

My Thoughts: Well this dashed by rapscallion dreams of a Crocodile Dundee brew. It starts out really crisp, too crisp for anyone to consider it a marzen with an almost cheap generic taste to it. I kept waiting for it to improve but it never did. It was like a domestic with some marzen flavoring added. A good seasonal beer for the Bud Light/Coolers fan in your life. (2 out of 5)

19.)

Possession

(1981) (

VHS

) My Thoughts: Sam Neils wife starts cheating on him with an alien(?) and then she and everyone around her proceed to go insane. It is basically a Cronenberg movie. Recommendable to fans of such properties. I don't go much into movie symbolism, mostly because I think it is about 75% rubbish. But this movie may very will be an analogy for the splitting of the German state. As odd as that may sound. (4 out of 5)

B-5.

Marshall: Oktoberfest Lager

(Oklahoma)

*

My Thoughts: Now this is what I have been wanting to drink for days now. An Excellent deep mellow Marzen. Fantastic beer that is a little earthy, has hints of caramel and barley, I loved it. This whole time I had been thinking that this is one that I had last year and thought was just meh, but that wasn't the case on either point. The taste of fall... And no, having this be a beer from my home town had no effect on score. (4.5 out of 5)

B-6.

Hofbraul: Oktoberfest

(Germany)

*

My Thoughts: Have never really liked green bottle beers. That being said this may very well be the best one I have had. Reminds me of a Heineken mixed with a marzen. It's interesting but not something I would run out and buy. Still a passable pleasant surprise… I wonder if have I changed or is it just this beer? Further beervestigation will be required. (3 out of 5)

20.)

Bates Motel S01E01-02

(2013) (Internet)

*

My Thoughts: I decided to check out this one for checklist purposes and it was decent. If I had just seen the first episode I don't know if I would really be compelled to follow up with the series. Compared to the other genre shows out now, most relatable American Horror Story, it just didn't define it's self enough, it kind of felt like a show that might have come out 10 years ago. The next episode did fair better, it added a criminal underbelly to the town and took the series in kind of a Twin Peaks direction. While this won't be a priority watch for me I will keep an eye out for deals on the series. (3 - 3.5 out of 5)

21.) Commentary For

Evil Dead

(1981) (

Blu-Ray

)

*

My Thoughts: I like probably most of you already owned Evil Dead, multiple times over, but I didn't have it on blu-ray, it was $4 and it had a new commentary so I had to dip at least once more (I say that but I am fully aware that I will eventually buy this title again). The guys were a little dryer this time (having done so many commentaries for these movies at this point you can't really blame them) but what we get is a pretty comprehensive story about the making of this film that I can't say I have really head before. This might be due to my focus on the second one as it is admittedly my favorite. But the low budget behind the scene stories on this one fantastic, dealing with redneck bums, living on a dollar a day, and the sort of real life trial by fire that is exceptionally compelling. Great track. (4 out of 5)

22.)

Nightmare On Elm Street 3: Dream Warriors

(1987) (DVD) My Thoughts: This was probably Freddy's peak, there is a lot I could say about this film but I have a cobbler in the oven. So suffice to say this is the second or third best Nightmare movie, depending on what kind of mood you are in. I will always remember Freddy TV and arteries for puppet strings. (4 out of 5)

23.)

Still Screaming

(2011) (

Blu-Ray

)

*

My Thoughts: I feel mislead here, the back of the box contains this line of text "Still Screaming combines extensive interviews with cast and crew from Scream 1-4...". And while this is true, it would imply that this retrospective covered all 4 film when in reality it was clearly made well before Scream 4 was even in development. And admit idly that did taint things a little for me so have a grain of salt with my thoughts here. This might have been good if I had seen it prior to Never Sleep Again or Crystal Lake Memories but the guys at 1428 film have set the bar pretty high for horror retrospects. And it ends up making this piece feel like some standard behind the scenes featurette or HBO making of. I am still holding out hope for a good Critters and Hellraiser retrospective though. (3 out of 5)

24.)

La Hoarde

(2009) (

Blu-Ray

)

*

My Thoughts: Heavily influenced by The Raid, this French Zombie movie was watchable but didn't strike me as the above average zombie experience that the forum it as last year (or was it the year before that?). We go the Danny Boyle style zombies that apparently get stronger after they die, unless a specific plot point is needed in which case they are pretty easy to hold down. I didn't like a majority of the characters and they whole movie felt like a stretch for time. But even so I am a sucker for a zombie movie, and there were a few bits of cool here and their in this piece. I wanted to shoehorn something about the French surrendering to the undead in their but there really wasn't a good place for it. (3 out of 5)

B-7.

BigLeaf Maple: Autumn Red

(California)

*

My Thoughts: Despite the rather misleading label there is no maple flavor in this beer. What there was was a overly hoppy, floral, discussing mess. I hate these kind of beers. (1 out of 5)

25.)

Berlin Undead

(2010) (DVD)

*

My Thoughts: Well, the Germans did give me a slightly better zombie movie. We are again trapped in a lower income apartment building, this time with no weapons and a loosery sort of heroin. And even though these are similar running zombies, they felt much more inline with my zombie expectations. The movie never really WOWed me and they did add a few extra rules to their zombies but it was a satisfying if vanilla experience. Lately every time I watch a zombie movie I kind of just wish I was watching The Walking Dead. (3 out of 5)

26.)

Yellowbrickroad

(2010) (DVD)

*

My Thoughts: This movie came free with Berlin Undead, otherwise I probably would have never given it a chance with a cover and a title like that. But it has been the surprise of the challenge for me so far. I am a sucker for old conspiracy theory/historical mysteries and this one tickled my brain just right. I had written down a movie recipe for this title but I feel it would inflate expectations too much. Just go in expecting a non-nauseating Blair Witch style walk in the woods and I think you will like it too. (4.5 out of 5)

27.)

Zombie Driftwood

(2010) (Internet)

*

My Thoughts: Assumably written by a 10 year old metal head, this zomcom fails at every level except for maybe picture quality. To the point were I legitimately feel dumber for having viewed it. Avoid this and anyone who likes it at all costs. (1 out of 5)

28.)

Swinger Massacre

(1975) (DVD)

*

My Thoughts: Jerry and Amy are looking to spice up their marriage, but Jerry's idea to swing soon turns into a nightmare. As far as subject matter goes this could have been an excellent movie. But it is played more like a sub par thriller than a horror movie. The main actress is frequently naked but the other swinger girls are always suspiciously clothed. Somewhat interesting for the psycho/sexual aspect but otherwise there just isn't enough here. (2.5 out of 5)

29.)

Don't Be Afraid Of The Dark

(2010) (

Blu-Ray

)

*

My Thoughts: I couldn't help but thinking the whole time that this film could have been more effective with little puppets, like the little guys from The Gate. I bought this before I knew it was a remake so I am hoping that the original delivers on this a little better. Otherwise it was a good movie that got left behind because of all the Cruise/Holmes weirdness. (3.5 out of 5) My Wife's Thoughts: I do not liked that ending at all, why Kim have to die? This is all Alex fault. If he listen the beginning it didn't happen. And I will say 4 star. Demo choto unrealistic that creatures attacking the kids and adult. (What did you think about the creatures?)

It's always same, whatever the creature always look like that. Little looks like mice, many movies use like that so I am not surprised.


(4 out of 5)

B-8.

Red Hook: Out Of Your Gourd Pumpkin Porter

(Washington)

*

My Thoughts: Smelt a little like pumpkin but I couldn't really taste any in the beer. There was an under taste that I couldn't quite place, not pumpkin... a little chemically. A decent full bodied beer but hardly seasonal. (3 out of 5)

B-9.

Shipyard: Pumpkinhead

(Maine) My Thoughts: Strong with the pumpkin, this beer is. Lots of pumpkin right up front on a nice smooth lager base with hints of pear. Now this is what I expect a pumpkin beer to be.

Very mild, feel like not have alcohol. Good taste like little thin British beer. I don't know how to do scoring, I don't do beer. You put score. Is that pumpkin beer? Doesn't taste any pumpkin.

And she is crazy, this beer is dripping with pumpkin, actual pumpkin as opposed to the pumpkin spice flavoring that has been so prevalent as of late. (4.5 out of 5)

30.)

Fright Night II: New Blood

(2013) (

Blu-Ray

)

*

My Thoughts: Not a squeal, just another reboot. This time Charlie, Evil Ed and the girlfriend are on a class trip to Romania and Jerri is their sexy female vampire professor. It was actually ok, not as good as any of the other Fright Nights but the Romania setting helped it quite a bit. Don't expect to like any of these characters comparatively to their previous counterparts but there is plenty of sex and violence. (3 out of 5)

B-10.

Samuel Adams: Harvest Pumpkin Ale

(Massachusetts) My Thoughts: Heavy with the pumpkin spice scent and flavor, it seems more pungent than last year, not nessisarily better but more. And there is that weird taste to it, it is something that reminds me slightly of dirty river water. I have tasted it before so it is something beer related that I need to nail down in the "tasting". A decent but average offering. (3 out of 5)

31.)

Sexbomb

(1989) (DVD)

*

My Thoughts: Now this is just the right kind of bad movie. It's cheesy, it's got the Quigley, there are lots of boobs and I just loved every minute of it. It takes place on a small horror movie set where the producer's vixen wife is plotting to have him kiled. And did I mention that the film there are making is called; Werewolves In Heat? This film is in the same spirt of Bad Girls From Mars, Return To Horror High and Bloodsucking Pharaohs In Pittsburg. If you are a conosure of 80's camp this is for you. Also how is it possible that this movie has 2 commentary tracks!
(4 out of 5)

32.) Commentary For

Sexbomb

(1989) (DVD)

*

My Thoughts: We have both female leads and the victim producer in this track. And the track is a lot more toned down than I feel like anything with Quigley should be. There are enough interesting remembrances and cringworthy moments so save it from being a disaster. Overall, however, there is too much dead space/watch time and talking about purses/outfits. (3 out of 5)

33.) - 38.)

Friday The 13th S02E15-26

(1989) (DVD)

*

My Thoughts: Wow, I think I have had my fill of Friday The 13th the series for awhile. Some highs and some lows here. My two favorite episodes were the one with the cursed camera that allowed an oddly obsessed lycanthrope-ophile to live his dream. And another where a frozen Nazi is brought back to life to hunt down Jack, his old war buddies and to be a right wing radio show host. it is quite the feeling of accomplishment to have this title finally out of the too watch pile after all this time. It was a good series but the question must be asked; Would I have bought these if the series had been named anything else? (2.5 - 4 out of 5)

39.)

Paranormal Activities: The Marked Ones

(2014) (Internet)

*

My Thoughts: Mexican kids what are doing? That is white people shit right there. So I have only seen the PA1 and now 4, given some of the connections it might have benefitted me watching the other 2 prior to this movie but it wan't a big loss. I was for sure less scared overall during this one as opposed to the original, but it did give me a few jumps and one goosebump moment. I couldn't relate to the cast as much this time but it was an interesting way to get out of telling the same kid of story as the first 3. And the urban setting is a very underused one in horror genre. A little better than average and there is enough here so that I would be interested in seeing the next one.
(3.5 out of 5)

40.)

Elvira's Movie Macabre: The House That Screamed

(1969) (DVD)

*

My Thoughts: Arg, picture boxed! It wouldn't have bothered me so much but I can't find my remote to change viewing modes (I have been having to use the buttons on the side for basic functions (like a savage)). The movie was actually not an awful one, girls school, mysterious killer and all of that. Add a little Elvira on top and I had a halfway decent time.
(3.5 out of 5)

41.)

Suck

(2009) (

Blu-Ray

)

*

My Thoughts: It took me a little while to get into this vampire band comedy. In fact the first 7 or so minutes I was dreading having to sit through the whole thing. When it clicked with me though, it was great. Some decent movie, quite a few laughs and lots and lots of famous faces. Poor Hugo.
(4 out of 5)

42.)

Attack Girls' Swim Team Versus The Undead

(2007) (DVD)

*

My Thoughts: By all accounts this is a bad movie, the production values are low, the acting is atrocious and the plot is just downright stupid. What this film does having going for it is hot 20 something Japanese girls pretending to be hot 17 something Japanese girls. There is lots of nudity, over the top violence, lesbian scenes and (in true Japanese form) upskirt shots. If you go in with the right expectations a mildly good time can be had with this admittedly bad film.
(3 out of 5)

B-11.

Abita: Octoberfest Lager

(Louisiana)

*

My Thoughts: Big dissapointment, not a smooth marzen at all but rather a bitter hopppy ipa style beer. I wonder if this was a bottling mistake because I am not getting any hint of marzen at all. No smell, to taste, no lingering notes. It's either that or they didn't have an oktoberfest brew at all and just filled the beers with whatever. Serious wtf Abita? And they misspelled Oktoberfest. (1.5 out of 5)

B-12.

Left Hand Brewing: Oktoberfest

(Colorado) My Thoughts: OK getting a little b ether with this one. It's a nice smooth marzen style lager, it kind of taste like both mixed together as opposed to a hybrid. Maybe 3/4ths lager and 1/4 marzen. Better warm than chilled this as an enjoyable beer. Not run out and buy more good but above average. (3.5 out of 5)

43.)

House On Straw Hill

(1976) (

Blu-Ray

)

*

My Thoughts: I was kind of surprised that this was a video nasty. It was a lot tamer than I thought films garnering that classification had to be. There was some weird psycho/sexual stuff but not enough to scar poor Britain's tweens. It wasn't a bad movie, I enjoyed it, it just did not live up to my nasty expectations. I will admit though that the finally to this movie was very strange.
(3.5 out of 5)

B-13.

Hacker-Pschorr: Original Oktoberfest

(Germany)

*

My Thoughts: Ahhh, now those Germans know how to make a good beer. This beer is similar to the last one but done much better, there more barley and a smoother creamier taste while still having just a hint of that carbonated lager kick. A repeat purchase brew. (4 out of 5)

44.)

Ban the Sadist Videos!

(2005) (

Blu-Ray

)

*

My Thoughts: Ah, now this is why I really wanted The House On Straw Hill. It is a fascinating look at movie censorship in the UK. I hate the MPAA but the system they have over there is completely unacceptable. Reminds me of the violent video game crusade that went on over here back when I was going through school. Even only being 9 years old, the documentary feels a little dated, an update that included the recent internet filtering would be nice. As a lover of film I could never support any of these government sponsored censorship programs, super 1984.
(4 out of 5)

45.)

Elvira's Movie Macabre: Maneater Of Hydra

(1967) (DVD)

*

My Thoughts: Another languishing classic given the Elvira treatment. Elvira is as charming as ever and the film is about a mad scientist breeding man eating vampire plants, so yeah... I probably would have liked it either way. I wish I had know this was set on an island so I could have saved myself having to suffer through Zombie Driftwood. Also how do these mad scientist keep getting this awesome old manors/castles to live/research in? I should have been a mad scientist.
(3.5 out of 5)

46.)

The Howling

(1981) (

VHS

) My Thoughts: Easily one of the top 5 werewolf movies ever made. I loved the whole Wickerman small town with a big secret aspect. Does anything good ever happen to city folks when they decide to take some time off in the country? There is some really good physical effects in this movie but the just aren't quite as good as An American Werewolf In London. Dee Wallace is, as usual, great and I love her unique screaming. Several good old school horror cameos and that ending credits shot made me so so hungry!
(4.5 out of 5)

47.)

The Howling IV: The Original Nightmare

(1988) (DVD) My Thoughts: This is roughly the same plot as the original movie but it is apparently a retelling of there source material much like The Shining miniseries. It does not play as well as the original and the effects are really uneven, sometimes being amazing while other times hooky. I will say that the werewolf temptress was more alluring this time aroung. An ok cabin in the woods werewolf movie but does't hold a candle to the original.
(3 out of 5)

48.)

House Of Dark Shadows

(1970) (Internet)

*

My Thoughts: I grew up watching this series in reruns on the then Sci-Fi Channel and I even enjoyed the recent Johnny Depp version of Dark Shadows. This one, however, did not do it for me. Not classy or soapy like the original or entertaining like the recent reimagining. This is just a bad vampire movie with a few Collins in it. I am baffled by the amount of praise this movie gets.
(2.5 out of 5)

48.75)

American Horror Story S04E01

(2014) (TV)

*

My Thoughts: I kept wondering the whole time if that real life girl with the two heads was watching the premiere with me, tucked away in some innocuous suburban house somewhere. I am a little apprehensive about this season after how last season crashed and burned there at the end. The opening theme seems a little weak this time but the show has potential, I will be tuning in. Flipper action.
(3.5 out of 5)

49.75)

Contamination .7

(1993) (DVD)

*

My Thoughts: Also known as Troll 3 has about the same quality of acting and production quality of Troll 2 although no Trolls (or Goblins). So apparently someone saw that scene in Evil Dead where the trees attack and decided to make that their whole movie. But they didn't bother to find out how the other movie made it look so good. Basically a nuclear power plant is dumping toxic waste in the woods and it is making man eating plants. One of the things that bugged me about this movie was the poor radiation safety even from characters who are suppose to be experts. If you liked Troll 2 and are looking for something more of the same check this out otherwise, despite the promising sounding plot, stay away.
(1.5 out of 5)

50.75) - 52.75)

The Shining Parts 1-3

(1997) (DVD) My Thoughts: Well like the rest of the world, I prefer the movie still. It is just all around a better product; from the acting, to location, to the effects, it's 70's counterpart is superior in every way. I do life that we get more of the story and I am sure this is closer to the original novel than the first movie but there are somethings they did here that just seem like they wanted to do it differently than the movie. Redrum for example, the whole purpose of that would be to finally see it in a mirro, not for it to CG morph into murder, lame. While I wasn't overtly pleased with this property I do think I am going to need to catch that Stephen King commentary at some point (all 4.5 hours of it)
(2.5 out of 5)

53.)

Bob's Burgers S04E02

(2013) (Internet)

*

My Thoughts: I really like this show and was really surprised when it made it past one season, on FOX no less! This episode centers on a creepy stalker that keeps Louise and her friends trapped during prime trick or treating time. It is a fun down to earth show and guest star Aziz Ansari was great. I can't wait to see this year's special, hopefully they can sync everything up this time.
(4 out of 5)

54.)

Wishmaster 3: Beyond the Gates of Hell

(2001) (DVD)

*

My Thoughts: I kept asking myself while I watched if I actually liked the first 2. Certainly I must have liked them enough to put this on my amazon wish list 4 years ago, right? This one seems to be a copy of the first movie, if I remember correctly, except set on a college campus with people too old to be college students. Some interesting gory deaths here but otherwise there is no reason to watch this.
(2.5 out of 5)

55.)

Requiem For A Vampire

(1971) (DVD) My Thoughts: The blond girl in this movie has always appealed to me, I feel like I have seen her in something else over the years but after checking IMDB it must have just been repeat revisiting of this film (in my early teen years undoubtedly). Not much of a plot here, most of the movie in fact is without dialog but it's not like you watch Jean Rollin movies for the plot anyways. Passable Rollin but not one of his better films.
(2.5 out of 5)

56.)

Absentia

(2011) (DVD)

*

My Thoughts: Hey, the first Kickstarter movie I have ever purchased (after the fact). And that is something I probably never would have done both based on the supper generic cover and this article that was everywhere at the time: http://www.freddyinspace.com/2012/05...rk-latest.html . But I believe there was some positive buzz her on the forum on this one so I added it to the list. It was decent, super low budget, movie. I dug the idea behind it and this very well could have been a good 1hr show or intro to real movie. Think about it, make them less mystical and more an accent terror living under the city. And then we could have had an expedition to get back loved ones, now that would have been awesome. You will be entertained with this one but your socks will not be rocked.
(3 out of 5)

57.)

The Fly II

(1989) (DVD) My Thoughts: I have always had a fond spot for this movie, I think I even preferred it to the original when I was younger. It defiantly skews to the male single child audience. I still felt some pause before picking this title up, a double dip on Fly II? And on DVD? But not BR and lots of bonus features on this one, also the $3 price point helped quite a bit. Anyway it is a good monster, obviously not in the same league as the first one but for a sequel with no returning main character it rocked. Also I dug the more Alien looking fly. And a Drewish princess!
(4 out of 5)
---
Last edited by SterlingBen; 10-18-15 at

11:35 PM

.
09-06-14, 12:34 AM
DVD Talk Hall of Fame
Re: The 10th Annual "October Horror Movie Challenge" (10/1 - 10/31) ***The List Threa
---

Goals:
100 Movies
31 Different Beers

Legend:


*

= FTV

Wife's Thoughts In Blue

[/size]

B-14.

Ace: Hard Pumpkin Cider

(California)

*

My Thoughts: This is weird. Not the pumpkin cider as promised but an apple cider with pumpkin flavoring added to it. Very sweet (you know, like pumpkin) and lightly carbonated I think this cider actually gave me a headache. Either that or it could be unreleated workplace stress. It was ok for a cider, I am just not a cider guy. (3 out of 5)

58.) Commentary For

The Fly II

(1989) (DVD)

*

My Thoughts: This one seems a little too self-congradulatory. Participants include the director and an apparent Fly II super fan. It was kind of a weird track, talking much more about props and effects than things such as critical reaction or script to screen. It was an interesting distraction and in the end a decent track on a good movie. (3.5 out of 5)

59.)

The Funhouse

(1981) (DVD) My Thoughts: Top tier 80's slasher material. I love the location and the atmosphere, there is just something about a carnie going 'alive alive alive' in that weird voice though one of those cheap PAs. Still to this day my favorite thing at carnivals/fairs is the oddities tent. And yes I do often wonder what those creatures in the jars might have looked like when they were alive. I would say that this is arguably much less shocking than American Horror Story season 4 started out but easily much more entertaining. And can we talk about this supposedly portable fun house ride that is so intricate and cavernous on the inside that I would be hard pressed to compare it to anything outside of a major theme park. We had something similar here when I was a kid but it wasn't nearly as cool, I wonder if the Phantasmagoria of my youth drew some inspiration from this movie... And a quick google search says no: http://www.laffinthedark.com/article...tasmagoria.htm . (4 out of 5)

60.)

Catacombs

(1988) (DVD)

*

My Thoughts: Modern day monks accidentally let lose a demon that had been trapped in their catacombs since the inquisition. Some interesting imagery in this movie, the most notable of which would be Jesus pulling out his nails, coming off the cross and stabbing a monk to death. Not a great movie but I sort of dug it, there is something about clergy fighting demons that is fun. And it also seems to be a running theme here for the first 2 Scream Factory Horror Marathon collections. This one has not faired as well as the first one but this title is a cheesy step in the right direction. (3 out of 5)

61.) - 62.)

The Walking Dead S04E14-S05E01

(2014) (TV)

*

My Thoughts: Rating and status as first time view for Season 5 premiere only. Carol FTW! Everyone was scattered to the wind the last few episodes of last season and there were some brutal story to be told; 'just look at the flowers', 'an ass end is still and end' and of course who can forget the near Carl rape. It was nice to get the crew back together, even if it was just in the same cattle car. This has probably been one of the most satisfying episodes of The Walking Dead since the original premiere. Also really liking this new Judge Dredd Rick! (5 out of 5)

63.) Commentary For

Friday The 13th

(1980) (

Blu-Ray

)

*

My Thoughts: Skipped the deluxe editions so I was excited when I saw that the new features were carried over to this set (less so that I will be unable to get rid of From Crystal Lake to Manhattan since it's features for the most part weren't). This was an interview stitch commentary, something I am not really a fan of since it rarely reaches the awesome randomness of it's live counterparts. But this one was surprisingly great! Is what I would have said if I had never seen His Name Was Jason and Crystal Lake Memories. Moderated by the author of Crystal Lake Memories, the stitched together interviews are ones I have already heard in both aforementioned docs. As such this was pretty disappointing. Something new should really be recorded to complement this classic. (2 out of 5)

B-15.

Sea Dog: Pumpkin

(Maine)

*

My Thoughts: Every time I think of this beer all I can think about is fictional Red Tick Beer. And it kind of does tastes life dirty dog water, at a pumpkin patch. A burnt, bitter, pumpkin disappointment. Not a fun beer, glad i didn't get the 6 pack. Weird part is it smells like it should be delicious. (2 out of 5)

B-16.

Southampton: Pumpkin Ale

(New York) My Thoughts: Ahh much better. A nice toasted barely punchy hoppy flavor. Perhaps a little heavy on the carbonation for a pumpkin beer but all around a solid beverage. Defiantly hits fall for me. Maybe a little on the ordinary side but compared to that dog beer I quite liked hit. (3.5 out of 5)

64.)

Final Exam

(1981) (

Blu-Ray

)

*

My Thoughts: So I sat down for this one expecting some cheesy 80s slasher goodness but ended up being disappointed. This skewed way more 70s for me also despite being made after Friday the 13th it seemed that they were really stuck on copying Halloween. A motiveless psycho attacking kids in a teeny tiny college has never been so bland. There was something likable about the cast though, especially the gay guy playing a straight character. I didn't really care for this movie but I am, ironically, looking forward to the cast commentary. (2.5 out of 5)

65.)

Necropolis

(1986) (DVD)

*

My Thoughts: Now this was the schlocky 80s cheese-fest I was hoping for for the last movie! A punk rock, motorcycle riding, reincarnated witch turns her evil towards the inner city. Although it doesn't really seem like you would need mystical powers to get a junkie to kill themselves but she does it anyway. Be wary here though as this is 'so bad it is good' territory and as such you really need to be in the right mood. If this is a good example of what Empire Pictures was releasing at the time then no wonder they have gone out of business. And now I need to go hunt down other titles from their catalog. (4 out of 5)

66.)

The Eye 3

(2004) (DVD)

*

My Thoughts: I missed The Eye 2 but they were good enough to put every Eye related trailer on this disc so I don't really feel like I missed all that much. Well that and the fact that this really wasn't a sequel to The Eye at all. It was more of a teen Chinese ghost story, although they do mention the events of the first movie in a campfire stories kind of way. Once you can separate yourself from the rest of the franchise this is actually a fairly interesting movie. Chinese ghosts are decidedly not scary, at least not to the audience. But a good bit of the humor translated quite nicely. I would give a mild recommendation but no one who wanted more of the first two movies is going to really care for this and people that weren't interested in them in the first place won't even look past the title. In fact I would be shocked if anyone was reading this right now. PM me if you are. (3.5 out of 5)

66.5)

American Horror Story S04E02

(2014) (TV)

*

My Thoughts: Some interesting developments this episode. The Strong Man, The Total Recall Woman and Dandy, who based on the episode preview I thought was sure to die this episode, really stepping it up into AHS territory. I haven't been amazed yet but I have been entertained. Also Fiona Apple. (3.5 out of 5)

67.5)

Hatchet

(2006) (

Blu-Ray

)

*

My Thoughts: This tongue-in-cheek Friday The 13th Homage was delightful. I can't believe I have been putting off watching this for so long. The humor and over the top violence really worked for me. Actually reminded me a lot of that commercial they keep playing right now where the teens are trying to hide from an unseen assailant and decide against getting into the running car so that they can hide behind the chainsaws. I bought both this and the sequel due to all the positive buzz surrounding this property and I have to say I am relieved to not have to worry about that Hatchet 2 blu-ray sitting in my 'to watch' pile. (4 out of 5) My Wife's Thoughts: (Her original review was lost in my mid month computer crash so these are her thoughts a week later after being primed with the trailer)

It was great in the beginning and I was so terrified and scared but after that it is almost similar the horror kind of movie story wise. Ah it was a little bit gross in the middle and actor get shot several times and he does not die, I do not understand. He seem not the ghost he seems human but I am willing to watch second sequel I can give 3.5 star.


(3.5 out of 5)

68.5)

Intruder

(1989) (DVD)

*

My Thoughts: Super low budget supermarket slasher. I got this DVD free from Full Moon due to some investing I did with them but was still a little bummed when the blu-ray came out as this one set in my 'to watch' pile. The movie it's self is fun in an 80's time capsule way, also being a retail employee this movie really hit home for me (much more even than other prominent retail based movies such as The Mist). I liked it but be forewarned that there is only a bit part for Campbell in this movie, even though the DVD claims to have him starring in said picture. (3.5 out of 5) My Wife's Thoughts: Very strange ending was so many gross things but I did not expeected he is the murder. But little odd he can kill everyone without knowing. Like 6 employees there and no one knows he is doing? And poilice oficer is strange too. It was too gross so I can give only 3 star.
(3 out of 5)

69.5)

The Brood

(1979) (DVD) My Thoughts: Nothing like starting out the day with with some Cronenberg. You know I must have seen this movie 3 or 4 times over the years and without fail after awhile the only thing I remember about it is that opening monologue with Michelle. After watching this again I am surprised with how derivative The Possession actually was and how much I liked this. Maybe it took seeing it a couple times for this title to really click with me but I will sense forth be giving it the praise it deserves. (4.5 out of 5)

70.) - 72.) Commentary For

Never Sleep Again

(2010) (DVD)

*

My Thoughts: Now this is the commentary that Crystal Lake memories should have been. A boozed up retrospective retrospective. Maybe I am just suffering from F13 fatigue at this point but I just found this one so much more interesting. Nearly a perfect commentary (quite a feat for a 4 hour track) except for one caveat. There was some very blatant censoring of this track, I understand that this is unavoidable in some instances but I still hate it. (4.5 out of 5)

B-17.

Beck's: Oktoberfest Lager

(Germany)

*

My Thoughts: Green bottle beer. Overly crisp, it has that cerveza bite to it followed by a heavier but cheap domestic finish. Not horrible but disappointing entry for a German brewery. Although not ever having had a Beck beer this may be par for the course. (2.5 out of 5)

B-18.

Choc Beer: Choctoberfest

(Oklahoma) My Thoughts: A superior beer to the last one for sure but this still doesn't capture Oktoberfest for me. It is a fine microbrew with just a hint of fig, just no Germany here. Not that you can really expect that from an Oklahoma brewery, being a relative new player on the scene. If perchance anyone from Choc, Marshal or Prairie Farm is reading this I am available for hire. People/account management skills, beer oriented pallet, extensive horror movie collection. PM me. (3 out of 5)

73.)

The Exorcism Of Emily Rose

(2005) (

Blu-Ray

)

*

My Thoughts: I skipped this one the first time around due to the rating but last challenge it was favorably mentioned in a commentary I enjoyed and there was a dirt cheap unrated version. It was decent, I liked the courtroom aspect as a way to break up the exorcism but found myself disappointed in ending. It did give me a few goosebumpy moments though which it enough to just push it over average. (3.5 out of 5)

B-19.

Ayinger: Oktober Fest Marzen

(Germany)

*

My Thoughts: Now this is a good German beer. A product of the much vaulted German Purity Law this is one of those beers that is delicious chilled or warm. Smooth wheaty beer with just a hint of a bite that finishes on some nice light barley notes. Excellent beer. (4 out of 5)

74.)

The Video Dead

(1987) (

Blu-Ray

)

*

My Thoughts: There was something charming about this very uneven movie. Horrible acting with decent effects this movie screams 80's and easily falls into 'so bad it's good' territory. It has been awhile since I have seen Raiders of The Living Dead but I got the strong vibe that this might be it's bedfellow. In a nutshell; a boy and his sister must fight demon zombies released from an evil tv. And the movie is just as ridiculous as it sounds (not over the top ridiculous but like Troll 2 with a budget ridiculous). And again here is another movie that I am shocked has 2 commentary tracks! I will defiantly be checking out the cast track after this challenge (or maybe even looking forward to it for the next one). (3.5 out of 5)

75.)

The Las Vegas Serial Killer

(1986) (DVD)

*

My Thoughts: Barley a movie, this is more string of tourist videos inter-spliced with some horrible actors servicing a worse plot. The movie focuses on a pair of muggers who also enjoy watching the city and commenting on the cars and people passing by and a recently released killer who seeks out beautiful women to strangle (fortunately ones who are often naked). A low point in the challenge but no anywhere near Zombie Driftwood bad, in fact a MST3K track would benefit this movie quite nicely. (2 out of 5)

75.5)

The Walking Dead S05E02

(2014) (TV)

*

My Thoughts: Things were going too good and Bob was way way too happy. This episode had some of the best zombie effects in the series and we are finally back to post apocalyptic scavenging (my favorite). The preacher is a character I already don't like, not that I think he is dangerous for the group or anything, I just find him annoying. Some interesting questions raised this episode; will eating the meat of an infective person change the eater, how strong are the Holy Rollers, is Washington still in operation? Arguably the best show on TV right now, my big hope for the series is that they finally make their ay back into the city, it would be way more entertaining than constantly being in the boonies. (4 out of 5)

76.5)

Vampires

(1998) (DVD) My Thoughts: I remember really liking this when I was younger but this time around I wasn't super impressed. I enjoyed the whole church sponsored vampire hunting but Woods 80's movie anti-hero seemed to stick out like a sore thumb. That and a lesser Baldwin really brought this property down over the long run. Otherwise it was average vampire fair. Not bad but not anywhere near the league of Carpenter's other projects. (3 out of 5)

B-20.

Woodchuck Hard Cider: Pumpkin

(Vermont)

*

My Thoughts: This one is much better than the last pumpkin cider. First off this one actually hits cider as opposed to just a carbonated apple beverage like the last one. Lightly carbonated with a interesting melody taste (like cran apple except pump apple). Best enjoyed cold as it gets a little weird as it warms. (3.5 out of 5)

77.5)

Central Park Drifter

(1987) (DVD)

*

My Thoughts: Finally a disappointing 80's movie. It was getting to the point there were it seemed like I was giving every thing the green light there just based on the decade. Despite the title which would make me think this movie was of the serial killer variety, this movie is actually about a vampire cabby who prefers meaningful relationships with his victims and only bites them in the breasts. It was a bit boring and hokey, felt more like bad 80's tv than a bad 80's movie. I actually felt myself wishing I was watching Vampire In Brooklyn instead. (2.5 out of 5)

78.5)

The Night Flier

(1997) (

VHS

) My Thoughts: A charming smaller scale Stephen Kind adaptation. It really feels like the 90's direct to video product that it is but that's not really a bad thing. The guy who created RoboCop is a cut throat tabloid journalist on the tale of a Cessna flying vampire. I remember not being too into the creature effects when this first came out but now after a couple decades of CGI I really liked it. It does sort of feel like a stretched short story but I liked it, enough to hold onto this metallic VHS release all these years. (4 out of 5)

79.5) - 84.5)

Forever Knight S02E01-12

(1994 - 1995) (DVD)

*

My Thoughts: When compared to something like Friday The 13th the series this show is a lot more even in quality. In fact I reminds me a lot of Alien Nation, not only quality wise but theme wise as well; genre buddy cop show where one of the cops is trying to integrate into society. The show never reaches levels of OMG like some current shows do for me but it also hasn't disappointed me thus far either and that in it's self is a welcome development. Run on sentences! (3.5 - 4 out of 5)

B-21.

Rouge Farms: Pumpkin Patch Ale

(Oregon) My Thoughts: Second year for the big orange bottle and this year I went in without the expectations and generally liked it a little better. It has a nice wheaty lager base with an earthy pumpkin subtext, wouldn't call it the best pumpkin beer, and it can get a bit liquorishy but it was pretty good. (3.5 out of 5)

85.)

American Horror Story S04E03

(2014) (TV)

*

My Thoughts: First part of a double Halloween episode was decent, although I think it would have been better if they had done them back to back. This one was was more of the same, again entertaining but not sock rocking. I did enjoy the addition of the freak hunters though, that could lead down some interesting roads. (3.5 out of 5)

86.)

Nightmare Sisters

(1988) (DVD)

*

My Thoughts: For a movie that stars the 80's scream queen dream team there is an unforgivably low level of picture quality on this disc. If there is one thing (or two things) that you want to see with some clarity... That aside this is an awful 80's horror movie and only recommendable to contours of such trash. There is not enough here to up this into the league of something like Sorority Babes In The Slimeball Bowl-A-Rama, all it really is is a vehicle for boobs. I still enjoyed it and it also has the oddly likable Richard Gabai but man I would really have liked a nice clear presentation of this one. (3 out of 5)

87.)

Carrie

(2013) (

Blu-Ray

)

*

My Thoughts: Full disclosure; I have not seen the entire original Carrie but only about the first 20 minutes and excerpts from the ending on various tv shows over the decades. After revealing that little bit of horror shame I have to say I really liked this movie or to be more accurate the last half of this movie. Chloe is just much to pretty to be so unpopular and one needs to suspend a lot of disbelief to get past that one. After that though, this is a great telekinetic revenge flick. Loved the effects, the mom, Carrie and am now really looking forward to the original which I bought with this one last black Friday. They are all going to laugh at you. (4 out of 5) My Wife's Thoughts: This is the best horror movie ever in this month. I like it but I believe some story change. I don't think original movie is that ending, I need see original again. I will give 4 star demo it's choto too bloody that ending. It's sad ne? That Sue lady is good it's just… didn't listen to her.
(4 out of 5)

88.)

House On Haunted Hill

(1959) (DVD) My Thoughts: Ah, one of the first DVDs I ever bought. The house in this version of the story is not quite so opulent or interesting as it is in later tellings and neither is the prize. Only $10,000 is offered per guest in this one, which is about $80k today. Comparatively on the more recent House On Haunted Hill the prize was $1,000,000 (which is about $1.4 million dollars today (man I feel old)). This one wasn't as good as the remake but it was at least more original and had a caddy Vincent Price. I wonder if this was ever scary as it is often laudably bad now. Still a fun watch though. (3 out of 5)

89.)

Dial: Help

(1988) (Internet)

*

My Thoughts: WTF did I just watch? There is a model being harassed by a paranormal entity that has decided that the telephone was the haunting medium of choice. There are multiple violent telephone attacks, over the telephone POV shots, public phones giving the girl money and yes even phone sex (with a phone, not with a person on the other end of one). So I feel like I have just described an amazing movie but that this property is not. It is a near nonsensical barely passible, due to a few cool effect, mess. Now if the leading lady had shown a little more skin I might have been singing a different tune (I mean come on, this is an Italian movie!). (3 out of 5)

90.)

Bio-Zombie

(1998) (

VHS

) My Thoughts: I have a long relationship with this movie. Originally I hated it for not sticking closer to Romero zombie rules. But since I purchased in my younger days, when I couldn't afford to buy movies all the time, it grew on me during repeated veiwings. It's basically a mini Chinese comedy version of Dawn Of The Dead that heavily features the GameBoy Camera. It is a little hard to relate to this movie at first as almost everyone in it is an awful person but when you get into that anti-hero mentality there is something about this cast that really works. I fell in love with ridiculous dubbing on this one over the years and when I eventually picked it up on DVD I was supremely disappointed with the original audio track. Normally I always prefer the subbed version but there is something about Chinese comedies specifically that just play so much better dubbed (with the notable exception of Category 3 films). (4 out of 5)

B-22.

Sierra Nevada: Oktoberfest

(California)

*

My Thoughts: There are a lot of hops in this marzen. At first sip it taste it taste like your more standard micro brew, hoppy with some punch on top but the finish is that marzen specific caramel. A decent beer but not quite what I am looking for in an Oktoberfest. There has been a lot of meh beers this year. Perhaps next year I will just re-buy the 4.5's and 5's and do a different side project. (3 out of 5)

B-23.

Full Sail: Oktoberfest Lager

(Oregon)

*

My Thoughts: Feels like a beer with an identity crisis, that or a good beer watered down with a bd beer. There are hints of apple and it has a slightly burnt bitter finish. And while that sounds intriguing the end product struck me a pedestrian effort. Cannot recommend. (2.5 out of 5)

B-24.

Paulaner Oktoberfest Marzen

(Germany) My Thoughts: Nothing like having this after some American beers to really show off how the Germans have protected this craft. Excellent, delicious, mildly creamy, not hoppy, wonderful, amber grainy flavor with just a mild hint of white grape to it. Now this is a beer for adults. Wrestled with giving this a 4.5 as aftertaste could have been a hair smoother, but as this has been hands down my favorite beer of the challenge thus far I couldn't possibly give it anything less than a 5 out of 5.
(5 out of 5)

91.)

Phantasm IV: Oblivion

(1998) (DVD) My Thoughts: This one seemed more like an excuse to show clips from the previous 3 movies as oppose to really deliver on the unique creepiness that is the series hallmark. The cast is getting pretty old at this point and it is starting to distract from the narrative. As much as I love Reggie there is no way a hot chick is going to be sharing a bed with him anymore and any that do are obviously minions of the tall man (I mean come Reggie, everyone in the audience saw that one coming a mile away). And that brings us to the high water mark of this movie, which way the sphere boobs. Otherwise, as a Phantasm fan, I was pretty much constantly throughout the length of this feature. I will give this one nod though, in the credits there was a link to The Phantasm website which I did checkout just to see if it was still active. While on the site I ran into the trailer for the upcoming 2015 part 5 that I had no idea existed, and admittedly looked pretty good, so I at least got that out of this. (2 out of 5)

92.)

Return Of The Fly

(1959) (DVD)

*

My Thoughts:My first thought on this one was how is this guy going to make the exact same mistake as his father. After Price retells the events of the first movie I am still going to work on the project, but with one rule; absolutely no living thing through the machine. To tell you the truth I would even be worried about using an item like this that worked perfectly. Think about it: it deconstructs you down to molecules and then builds you again just how you were. Sounds to me like it kills you and then builds a copy of you somewhere else. And the kicker would be that one would ever know because the copies would have the same memories and think that they were the original people. Back to the Fly, it was a decent followup, this time there was a villain responsible for the transmutation disasters. There is a lot of the same 'don't look at me' type stuff here but there is also some other interesting animal people fusions. I liked it and it does have that Universal monsters equal vibe. And really it's just worth it for Vincent Price talking about the murderous brain of the common house fly. Glad I picked up this collection (although that Vincent Price Collection blu...). (3 out of 5)

93.)

Curse Of The Fly

(1965) (DVD)

*

My Thoughts:I actually liked this one better than the previous sequel. More sci-fi than horror this time and now we have two groups of scientist who are working on machines in London and Canada. But they are still sending people thru them!!! The plot to this one otherwise is super surreal. A hot escaped mental patient falls in love with one of the teleporting scientists and then she discovers the accidents he has locked up outside. And there is a white chick with prosthetics on playing a crafty asian housekeeper, it is just ridiculous fun. (3.5 out of 5)

94.)

House On Skull Mountain

(1974) (DVD)

*

My Thoughts:Not quite the blaxploitation I was hoping for. It was a more vanilla voodoo curse movie. There were hints here and there as to what this could have been but it is just played too straight. I think I originally bought this because it was featured in one of the past banners which upon, a buying strategy I may have to revisit. But the double bill with this one has had some positive buzz so far this challenge so I do have that going for me. (3 out of 5)

95.)

Oculus

(2013) (DVD)

*

My Thoughts: Intriguing movie, I love that whole historical evil thing. And maybe one of the better mind fuck movies of recent memory. It actually reminded me somewhat of Blair Witch 2 (a movie I liked but that no one else seemingly did) with all the unconscious directed actions. I liked the way it was edited but I do feel it was a little gimmicky and that if it was re-edited in a chronological manner that it would not be as effective. Now the big question is why would you attempt to do this with 2 people? Also the very first thing to do after the cellphone discovery is to create a head rig. I feel that is you are reading this right now that you have already seen the movie, if not stop now. I could really do for a sequel to this but it would have to a resolution sequel, I really don't feel like this property could carry a trilogy. Holy crap, I was just about to put a pin in it until I realized this is a modern day Friday The 13th The Series episode!!! Have Ryan pick up what is left of the mirror after the sequel, it could be a post credits scene with no dialog, it would be an amazing 2%er reference. Also while we are making odd pop culture connections, do you think that this was Starbucks first life on Earth? A BSG prequel? (4 out of 5) My Wife's Thoughts: Beginning was interesting but middle of the movie was a little slow and iI don't care sometime just back and forth the time frame but ending was pretty good. And I do not understand why brother and sister want to try and find out the past then they don't do that. It is not horror, just creepy movie but I can give 4 star, 4 star creepy.
(4 out of 5)

96.) Commentary For

The Creature From The Back Lagoon 3D

(1954) (

Blu-Ray

)

*

My Thoughts:Yes I did watch the 3D version with the commentary turned on and I felt a little weird about it too. On the 3D I was pleased, surprisingly so given the age of this picture and am now defiantly going to pick up the other 50's 3D blu that are out there. This was a good track and very similar to the one on Godzilla but the historian did lack a little bit of the polish that the one on Godzilla had. Also it did seem like they were speeding up his audio from time to time. A track I enjoyed though, and on my favorite Universal horror property. (4 out of 5)

96.5)

The Walking Dead S05E03

(2014) (Internet)

*

My Thoughts: A tasty episode. But really we all knew Bob was going to die when they introduced him last season. I liked the resolution with the Termites so that we can now push forward to other plots threads, and maybe finally get back to the city. My current guess about Daryl's mysterious guest is Beth and a bunch of other young girls he has rescued from the holy rollers. I think this show is ruining me for other zombie properties. (3.5 out of 5)

97.5) - 103.5)

Forever Knight S02E13-26

(1995) (DVD)

*

My Thoughts: So... much... Forever Knight.... After binging on season 2 I have to have season 3. They are in the $40 range on e-bay but it just seems so expensive for an older TV DVD set, even though I can remember a time when I wouldn't bat an eye plucking down $100 for a season set. There was this one amazing episode in this round where they discovered a meteor headed towards Earth and everything was going to hell. It eventually turned out to be a hoax but man if this series had gone that way like Dollhouse with Epithet, it would have been amazing. This was some good TV. (2.5 - 4 out of 5)

104.5)

Adventure Time: Ghost Fly

(2014) (TV)

(Wildcard #1)

*

My Thoughts: I used to look down on people who watched Adventure Time and now... I still probably do. But it can be a deeply enjoyable show. This was admittedly not one of the better episodes but as a one off Halloween episode I liked it. A nice little blend of Poltergeist and The Fly, although every time I see an animated Fly creation I always think of Bart Fly. It was a nice little challenge distraction. Also I did love the extending the Circle Of Protection scene, I have always thought about that. (3 out of 5)

B-25.

Avery Brewing Company: The Beast Grand Cru

(Colorado)

*

My Thoughts: Buzzes girlfriend, woof. A bitter, tar liquorish ashtray kind of ale that felt more like a chore than a refreshing beverage. It was like I was forcing myself to drink some weird disgusting beer chemical concoction. Academically interesting but patently awful. It is of note that this beer is 16% alcohol.

Soy sauce, some vinegar and some other type of liquor put together, smells like soy… choto kusai.

(1 out of 5)

B-26.

Anderson Valley: Fall Hornin'

(Colorado) My Thoughts: Not a good beer, it was that weird river water taste and doesn't really hit pumpkin and for that matter even really pumpkin spice. There is a little nutmeg and it admitably does fair better in comparison to that first beer. (2.5 out of 5)

B-27.

Tallgrass: Zombie Monkie

(Kansas)

*

My Thoughts: Very similarly bad like The Beast. This one was a little less wood lacker and a little more burnt coffee. It did have a cool can though. But next time I need to take some hints fro can art, undead monkey does not evoke a sense of refreshment. It was like Bigfoot Ale all over again. (1.5 out of 5)

105.5)

Friday The 13th Part VII: The New Blood

(1988) (

Blu-Ray

) My Thoughts: Decided to watch tonights subset pick even though me and the wife watched it a few challenges back. More so because my 'to watch' pile was nearly devoid of acceptable theme night candidates. This is one of the stronger Friday sequels, and I have fond memories of watching heavily truncated versions of it on USA growing up. Carrie meets Jason was no more out of bounds than the Dream Warriors, it was the 80's after all. (3.5 out of 5)

My Wife's Thoughts:

This is my second or third time watching this movie so I knew the ending. It is ok Jason series. Some Movie use lady has magical power or lady use magical power so I not surprised. But why she not kill Jason?


(3.5 out of 5)

106.5)

Rats: Night Of Terror

(1984) (DVD)

*

My Thoughts:Set 100 years after the nuclear was of 2015, a group of typical post apocalyptic ruffians arrive in a seemingly abandoned town. There were aspects to this movie I really liked but the big problem here is that they just meandered on shots way too long. Like lets throw a bucket of rats at something and then just shoot it for 5 minutes. You could cut 20-30 minutes out of this movie and have a much stronger film (much stronger in the 'so bad it's good' territory). But of course if you did that you would have people like me clamoring for the original director's cut. I can't really recommend this movie but if you have a chance to at least catch the ending, do it. (2.5 out of 5)

My Wife's Thoughts:

First of all this is not 2015 at all, it looks like 70's. Even nuclear war doesn't look like that. And that is little gross and that come from someones body... it's eww. And I love that ending; rat people. But I don't think this movie did well, choto stupid.


(3 out of 5)

107.)

American Horror Story S04E04

(2014) (Internet)

*

My Thoughts: And so closes the clowns story, kind of a surprise, I really thought he would be a continuing menace through the series. And his backstory, damn. So we are left with Dandy and the collectors as our big bads for the rest of the season. I am not super enthusiastic about those options but am down to see how it will play out. (4 out of 5)

108.)

Sherlock Holmes: Faces Of Death

(1943) (Internet)

(Wildcard #2)

*

My Thoughts:Sherlocks fore into snuff? Not quite. Trying to hit one of the checklist checks I fell down the imdb rabbit hole and came up with this movie which hits no checks and really isn't even horror (thus the wildcard usage). It was good Holmes though, and a story that I was unfamiliar with which was a plus. They mention corpse lights toward the beginning and I wonder if they are talking about illuminated swamp gas as ghosts? Anyway I am always a little sad though when old european houses have such awesome secrets. I found a bottle of vodka and some thumb tacks left behind by the previous owner of my house and that is about it... I also like the whole keep fighting the good fight WWII message at the end. (3.5 out of 5)

109.)

A Blade In The Dark

(1983) (DVD) My Thoughts: The story revolves around a man who is creating the score for a horror movie and starts to get the notion that women seem to be disappearing around him. It was a decent Giallo, with plenty of red herrings, murder chases and loose women. Not as good as the stuff Argento was making around this time but it defiantly hits all the bullet points. Also it has that little blond kid who was in everything at the time. (3.5 out of 5)

B-28.

Leinenkugel: Harvest Patch Shandy

(Wisconson)

*

My Thoughts: First can of the challenge and it really feels like slumming it. Did not dig this pumpkin flavor, it skews somewhat chemically and over carbonated. There is some pumpkin spice in here but nothing really tastes right. And it sours a bit as it warms. (2 out of 5)

B-29.

Warsteiner: Oktoberfest

(Germany)

*

My Thoughts: An excellent, drinkable, nicely balanced Oktoberfest ale. This one is actually a staple of my local Oktoberfest celebration, I have several fond memories associated with this brew. My pallet has grown a bit since then though but this still skews above average (just not top tier for German beer). (3.5 out of 5)

B-30.

Boulevard: Bob's '47 Oktoberfest

(Kansas)

*

My Thoughts: A decent Octoberfest brew, from Kansas no less. A little more wheat flavor that the last beer this was also a lighter smoother more marzen style beer. I think this might have scored even a little higher if not for the slightly mis-matched bite on the tail end. I have intentionally passed over Boulevard in that past as I did not like their art direction but after this I might have to give a few of their other beers a shake. (3.5 out of 5)
---
Last edited by SterlingBen; 09-22-15 at

02:04 AM

.
09-06-14, 05:03 AM
DVD Talk Special Edition
Re: The 10th Annual "October Horror Movie Challenge" (10/1 - 10/31) ***The List Threa
---
Legend:
<hr size="1" style="color:#D1D1E1; background-color:#D1D1E1" />
Total Eligible Titles:
45.5 (60)
First Time Views:
41.5 (56)
Blu-ray:
15
DVD:
20.5 (33)
Theater:
1
TV:
5 (7)
Streamed:
4
✓
- indicates a theme movie was watched
(5 days | 6 films)
✓✓
- indicates the subset film was watched
(0)
<hr size="1" style="color:#D1D1E1; background-color:#D1D1E1" />
And now, on with the shows!:
September 30:
Criterion crossover
✓
01.
Rosemary's Baby
(1968)
✓
☼
μ
October 01:
kitchen/bathroom
02.
Antiviral
(2012)
☼
by Brandon Cronenberg (son of David)
October 01 - 04:
2.5 - 08.
American Horror Story: Murder House: Entire Season
(S01) (2011)
☼
12 episodes
October 05:
island/isolation
✓
09.
Battle Royale
(2000)
✓
☼
10.
Bates Motel
(1987)
☼
tv movie, possibly a pilot?
11.
Dead Ringers
(1988)
☼
~
μ
David Cronenberg weirdness
October 08:
werewolf
12.
House
(2008)
☼
μ
Crackle (thought it was the awesome one from the 80's)
it was okay though
October 11:
media
✓
13.
Let the Right One In
(2008)
δ
part of the Mongrel Media 20th Anniversary weekend
✓
October 12:
cemetary
14.
Monster House
(2006)
☼
τ
3D, animated
15.
Survival of the Dead
(2009)
☼
Romero
16.
Diary of the Dead
(2007)
☼
Romero
October 13:
before they were stars
17.
American Werewolf in Paris
(1997)
☼
μ
τ
October 16:
retail horror
18.
Naked Lunch
(1991)
☼
μ
more David Cronenberg weirdness - rottentomatos lists it as horror
October 18:
80s Video Companies
18.5
American Horror Story: Freak Show: Monsters Among Us
(S04E01) (2014)
☼
19.
American Horror Story: Freak Show: Massacres and Matinees
(S04E02) (2014)
☼
October 22:
Sibling Rivalry
20.
The Frozen
(2012)
☼
21.
The Crazies
(2010)
μ
October 23:
Mario Bava & William Castle
22.
Outpost III: Rise of the Spetsnaz
(2013)
☼
22.5
American Horror Story: Freak Show: Edward Mordrake: Part 1
(S04E03) (2014)
☼
October 24:
zombies
23.5
Leprechaun
(1993)
☼
btwf: jennifer aniston
24.5
Tucker and Dale vs. Evil
(2010)
☼
25.5
The Colony
(2013)
☼
26.5
Silent Night, Deadly Night
(1985)
☼
27.5
Dear Mr. Gacy
(2010)
☼
October 25:
drive in double feature marathon
28.5
Grindhouse: Death Proof
(2007)
☼
29.5
The Battery
(2012)
☼
30.5
Tools of Ignorance: The Making of "The Battery"
(2014)
☼
δ
(1:30) nice case study of how to make a movie for $6000!
October 26:
supernatural
✓
31.5
Last House on the Left
(2009)
☼
32.5
The Woman in Black
(2012)
☼
✓
33.5
Black Rock
(2012)
☼
October 27 - 28:
34. - 40.
American Horror Story: Asylum: Entire Season
(S02) (2012)
☼
13 episodes
October 29:
creature feature
41.
Bubba Ho-tep
(2009)
October 31:
halloween
✓
41.5
American Horror Story: Freak Show: Edward Mordrake: Part 2
(S04E04) (2014)
☼
42.5
Dracula
(1930)
☼
43.5
Halloween: The Curse of Michael Myers
(1995)
☼
✓
btwf: Paul Rudd
44.5
Halloween: Resurrection
(2002)
☼
✓
btwf: Katee Sackoff
45.5
Prom Night
(1980)
*
---
Last edited by pacaway; 11-01-14 at

11:28 PM

.
09-06-14, 06:09 AM
DVD Talk Platinum Edition
Join Date: Sep 2008
Location: Viva BuyMoria!
Posts: 3,464
Likes: 0
Received 0 Likes on 0 Posts
1. The Sacrament 2. Carrie



As much as I enjoy this time of year, I'm going to have to call it a day. I've dealt with depression my entire life which came to a head a few weeks ago when I attempted suicide only to be saved at the last minute by a relative. I'm now getting help. I feel normal for the first time in a long time, but it really put a kabosh on my horror movie viewings.

I will probably delete this post later on, just wanted to post a quick update.

Thank you!
---
Last edited by LickTheABCs; 10-14-14 at

04:31 PM

.
09-06-14, 07:31 AM
DVD Talk Limited Edition
Re: The 10th Annual "October Horror Movie Challenge" (10/1 - 10/31) ***The List Threa
---
| | |
| --- | --- |
| | _Films I've watched so far: |


9/30/14

1) The Uninvited (1943) -

Dude (Ray Milland) and his sister buy a haunted house.



10/1/14

2) Körkarlen (The Phantom Carriage) (1921) -

Drunk asshole dies just before midnight on New Year's Eve, so he has to take over as the Grim Reaper for a year. However, his old friend, who, coincidentally, died just before midnight last New Year's Eve and is the current Grim Reaper, decides to give him the Scrooge treatment and show him the error of his asshole-ish ways.


3) Stalled (2013) -

Maintenance guy gets trapped in the ladies' room by zombies. Meh.


4) Zombie Ass: The Toilet of the Dead (Zonbi asu) (2011) -

Shitty (literally and figuratively) Japanese flick. Parasites turn people into zombies with gastrointestinal distress. Lots of fart jokes, if you're into that sort of stuff.


5) The Undertaker and His Pals (1966) -

Three guys kill people and use the bodies for profit. I've seen worse.



10/2/14

6) The ABCs of Death (2012) -

Oh goody, more Japanese fart jokes (by the same director, no less). 26 segments by different directors. A few segments were okay, but it mostly sucked.


7) The Carrier (1987) -

After being clawed by "the black thing," a guy is cursed/contaminated and everything he touches becomes deadly to humans, and bugs, and cats (what's with all the cats?). Not bad, but it got hard to tell who was who after the cast started wearing those plastic burkas.


8) Sleepaway Camp (1983) -

Guy and his cousin go to camp. People start to die.


9) Sleepaway Camp 2: Unhappy Campers (1988) -

Killer from the first movie, now grown up, goes to another camp, as a counselor, and kills several people.



10/3/14

10) Sleepaway Camp 3: Teenage Wasteland (1988) -

More of the same.


11) A Nightmare on Elm Street (1984) -

Dead child murderer visits teenagers in their dreams and kills them.


12) A Nightmare on Elm Street Part 2: Freddy's Revenge (1985) -

Five years after the events in the first film, a teenage boy moves into Nancy's old house on Elm Street and becomes possessed by Freddy, who can now move into the real world.


13) A Nightmare on Elm Street 3: Dream Warriors (1987) -

Nancy, now an undergraduate, gets a job helping "the last Elm St. kids" battle Freddy in their dreams.


14) Scar (2007) -

Woman who survived torture as a teenager returns to her hometown, and, surprise, people start turning up dead.



10/4/14

15) Deadheads (2011) -

Pretty good zomcom/buddy picture about two guys who wake up to discover they are zombies, then decide to go on a road trip to find one guy's old girlfriend so he can propose to her.


16) Frankenstein's Army (2013) -

Soviet soldiers battle a bunch of silly looking Nazi man-made monsters. The first person, "found footage" filming style made it a lot like watching someone else playing a video game.


17) Cockneys vs Zombies (2012) -

A group of bank robbers, and some old-age pensioners, battle zombies. Pretty good zomcom.



10/5/14

18) Shaun of the Dead (2004) -

Group of friends hide out in a pub during zombie apocalypse. Been a while since I last watched this (OHMC #1, I think), and it holds up really well.


19) Cat People (1982) -

Dude's (Malcolm McDowell) long-lost sister (Nastassja Kinski) comes to live with him and she soon discovers that their family is cursed.


20) The Wicker Man (1973) -

Policeman (Edward Woodward) goes to an island to investigate a girl's disappearance. Classic musical/horror movie, also stars Christopher Lee, Britt Ekland, and Ingrid Pitt.



10/6/14

21) Evil Dead (2013) -

Reboot/remake. Five friends go to a cabin in the woods, find a book, and unleash evil. Not bad.


22) The Comedy of Terrors (1963) -

Undertaker (Vincent Price) and his assistant (Peter Lorre) turn to murder to get new clients. Boris Karloff and Basil Rathbone round out the classy cast.



10/7/14

23) The Raven (1963) -

A magician (Peter Lorre) seeks help from another magician (Vincent Price) to battle a third, evil magician (Boris Karloff).


24) Carrie (2013) -

Surprisingly good new adaptation of the Stephen King novel about an adolescent girl with telekinesis.


25) Phantom of the Paradise (1974) - Music producer (Paul Williams) steals songs from a songwriter and some other crap happens in this sort of re-imagining of The Phantom of the Opera. Jessica Harper was in it, so there was some reason to watch.

10/8/14

26) Strippers vs. Werewolves (2011) -

What the title said. It didn't completely suck.



10/9/14

27) From Dusk Till Dawn (1995) -

Two murderous thieves go to Mexico, where they end up at a bar staffed by the undead.



10/10/14

28) Vampiros Lesbos (Vampyros Lesbos) (1971) - Jess Franco lesbian vampire movie surprisingly not based on Carmilla (it seemed to be loosely based on Dracula instead).
29) The Vampire Lovers (1970) - Hammer lesbian vampire movie based on Carmilla.
30) Countess Dracula (1970) -

Countess (Ingrid Pitt) discovers that she can make her skin appear younger by bathing in virgin's blood in this Elizabeth Bathory inspired story.



10/11/14

31) Lust For a Vampire (1970) - In this sort of sequel to The Vampire Lovers, Marcilla/Mircalla/Carmilla Karnstein ends up at a girls' finishing school.
32) Twins of Evil (1971) -

Another "sort of" sequel. Marcilla/Mircalla/Carmilla Karnstein is revived long enough to set things in motion by turning a descendant of hers into a vampire.


33) From Dusk Till Dawn 2: Texas Blood Money (1998) -

A group of thieves rob a bank. Vampires are involved. Goofy fun, but nothing memorable.


34) The Evil Dead (1982) -

A group of friends go to a cabin in the woods, find a book, and unleash evil.


35) Evil Dead II (1987) -

After a short recap/remake of the events in the first flick, this one picks up where the last one ended.



10/12/14

36) Tôkaidô Yotsuya kaidan (The Ghost of Yotsuya) (1959) -

Ronin kills his wife. She haunts him. Some really good, creepy imagery in this one.


37) Buried Alive (1989) -

Woman (Ginger Lynn) goes to teach at an insane asylum/girls' school run by Robert Vaughn and Donald Pleasence. John Carradine pops up now and then. Should've been better with that cast.


38) Buried Alive (1990) -

Woman (Jennifer Jason Leigh) tries to kill her husband (Tim Matheson). He gets buried alive, but digs himself out of his grave to seek revenge. This could just be the only movie I've ever seen with Jennifer Jason Leigh where she didn't take off her clothes. Still a fun flick.


39) I Bury the Living (1957) -

Richard Boone becomes the new director at a cemetery and discovers that people die if he puts black pins in a map instead of white pins.



10/13/14

40) Dead Before Dawn (2012) -

Man did this one suck. Kids playing around in one guy's uncle's (Christopher Lloyd - who didn't help this one any) occult store bust an urn and release a curse that turns people into zombie-demons (or maybe it was demon-zombies - I really don't care enough to check).


41) Deathmaster (1972) -

Vampire hangs out with some hippies. Meh.


42) Teenage Exorcist (1991) -

Chick (Brinke Stevens) moves into a haunted house and becomes possessed. Meh, at least Brinke was cute, but what's with her staying dressed the entire film? First Jennifer Jason Leigh, now Brinke Stevens.


43) The Blob (1958) -

Meteor falls near small town releasing a man-eating blob, and it's up to Steve McQueen and some other "teens" to warn the townspeople before the blob eats them all.



10/14/14

44) Daughter of Horror (Dementia) (1955) -

This is the film that's playing in the theater when the blob eats the projectionist. Woman wonders around skid row while Ed McMahon says some stuff. I'm sure someone somewhere thought this was "art."


45) The Green Slime (1968) - Decided to watch another film (like The Blob) with a great theme song. Astronauts go into space to destroy an asteroid before it hits earth, then bring an alien back to their space station.
46) Devil Story (Il était une fois ..le diable ~Devil Story~) (1986) -

Ouch. This one was painful. Some odd looking guy kills some people. Then an old guy tells a story about a ship coming back from Egypt that crashed nearby. Then he grabs a shotgun and runs outside to take potshots at a horse. A mummy shows up. Hell, watch it yourself if you want to try to figure out whatever-the-hell it was supposed to be about.


47) The Lost Boys (1987) -

After her divorce, a mom and her two teenaged sons move to a town infested with vampires.



10/15/14

48) Lost Boys: The Tribe (2008) -

Okay sequel has a surfer and his sister moving to a town infested with surfing vampires.


49) Goo chak sam fong fong (The Death Curse) (2003) -

Old guy invites his eight kids from his seven late wives to his house for a reunion, but dies before they arrive. Stuff happens.



10/16/14

50) Bio-Zombie (Sun faa sau si) (1998) -

Two slacker movie pirates who sell VCDs at a mall fight zombies. Not bad.



10/17/14

51) Doc of the Dead (2014) -

Documentary about zombie movies.


52) Death Dorm (The Dorm That Dripped Blood) (1981) -

Group of college kids cleaning out a building over Christmas vacation start dying off one by one.


53) I Dismember Mama (Poor Albert and Little Annie) (1972) -

Nutcase escapes from nuthouse looking to kill his mama. Ends up killing her maid and kidnapping the maid's daughter.


54) Mama (2013) -

Two missing little girls are found living in a cabin in the woods, and brought back to civilization to live with their uncle. Something tags along.


55) The People Under the Stairs (1991) -

Three guys break into a house to steal stuff and end up fighting the loony homeowners. Sucked.



10/18/14

56) Hack-O-Lantern (Halloween Night) (1988) -

Guy's crazy uncle wants to initiate him into his coven, or something. Sucked.


57) Sledgehammer (1984) -

Group of friends stay in a farmhouse where years before someone was murdered. People start dying. Sucked.


58) Texas Chainsaw (Texas Chainsaw 3D) (2013) -

Sort of sequel to the original. Girl inherits property in Texas and discovers that Leatherface comes with it. Nothing great, but the 3D effects were pretty good.



10/19/14

59) Van Helsing (2004) -

Van Helsing hunts and kills monsters for the Vatican. I saw this less than ten years ago, and remembered next to nothing about it. Now I see why.


60) Opera (1987) -

Killer stalks opera singer. Kills people. Meh.



10/20/14

61) Bordello of Blood (Tales from the Crypt Presents: Bordello of Blood) (1996) -

Female vampire runs a whorehouse out of a mortuary.


62) From Dusk Till Dawn 3: The Hangman's Daughter (2000) -

In this prequel, Ambrose Bierce and some banditos end up at the bar seen in the other two films. I liked it better than the second one.



10/21/14

63) Sexcula (1974) -

Dr. Fallatingstein's new creation, Frank, has a malfunctioning part, so she sends for her cousin, Countess Sexcula, to try to fix the problem.


64) Harold's Going Stiff (2012) -

Shot in documentary style, following Harold, his nurse, three volunteer zombie hunters, and a doctor working on a cure. Sucked for a good half hour or so, but then finally found its story (the relationship between Harold and the nurse) and got really good.


65) Christine (1983) -

Teen buys an evil car.



10/22/14

66) Orphan (2009) -

After their third child dies, a man and woman decide to adopt. Surprise, the new addition to their family is evil.



10/23/14

67) Oculus (2013) -

Chick and her brother try to prove that something evil resides inside a mirror that was once owned by their father.


68) Friday the 13th (1980) -

Group of camp counselors working to open up a closed summer camp start dying off one by one.


69) Friday the 13th Part 2 (1981) -

Five years after the first film, a group of people at a counselor training center across the lake from Camp Crystal Lake start dying off one by one.


70) A Bay of Blood (Twitch of the Death Nerve) (1971) -

After an old couple is killed, their heirs and some miscellaneous people start killing each other to try to get their hands on some property. I'd seen this before, but didn't remember much of it.


71) Strait-Jacket (1963) -

Twenty years after killing her husband (Lee Majors) with an axe, Joan Crawford is released from the asylum and goes to live with her daughter, her brother and his wife, and their farmhand (George Kennedy).


72) Grace (2009) -

Pregnant woman's husband and baby die in a car crash, but she decides to carry the baby to term. Then there's some blood, swarms of flies, no story worth watching.



10/24/14

73) Friday the 13th Part III (1982) -

A group of friends go to a farmhouse near Camp Crystal Lake and get killed, in 3D.


74) Lost Boys: The Thirst(2010) -

Another Lost Boys sequel. Vampire hunter, Edgar Frog, is hired by a vampire romance novelist to save her brother from vampires. Not bad for what it is.


75) Night of the Living Dead (1968) -

Diverse group of people board themselves up in a farmhouse and fight zombies and each other.



10/25/14

76) The Abominable Dr. Phibes (1971) -

Organist/inventor who supposedly died in a car accident kills the doctors and nurse who he blames for his wife's death.


77) Dr. Phibes Rises Again (1972) -

Phibes goes to Egypt looking for an ancient river that will resurrect his dead wife, and kills a few more people along the way.



10/26/14

78) The Rage: Carrie 2 (1999) - Girl with telekinesis gets picked on, and eventually kills a bunch of high school kids. Amy Irving plays Sue Snell, now a guidance counselor, or principal, or something, and they throw in a bunch of random clips from Carrie. Not a terrible movie, but there's no reason for it to have been a sequel, except to maybe sell a few theater tickets.
79) Outpost (2007) -

Guy hires some mercenaries to go with him to an old Nazi outpost.


80) The Curse of Frankenstein (1957) - Hammer version of Frankenstein starring Peter Cushing as the doctor and Christopher Lee as the monster.
81) Horror of Dracula (1958) - Hammer version of Dracula starring Christopher Lee as Dracula and Peter Cushing as Van Helsing.
82) The Exorcist ("The Version You've Never Seen") (1973/2000) -

After her daughter starts acting strange, a mother takes the girl to doctors and psychiatrists, then eventually calls in the exorcist. I watched "The Version You've Never Seen," or as I now call it, "The Version I Hope to Never See Again." The dozen or so new "subliminal" shots ruined it for me. Talk about overkill.



10/27/14

83) Exorcist II: The Heretic (1977) -

Girl possessed in original movie is still sort of possessed. She, her psychiatrist, and a priest hook up to a Vulcan mind meld machine and see a bunch of locusts, so the priest goes traveling the world. I'm pretty sure I haven't watched this one (at least not entirely) since I was disappointed by it in the theater back when it was originally released. Still stinks, but at least I knew that going in.


84) Dracula (1931) - Universal classic version of Dracula with Bela Lugosi as the count.
85) Dracula (Spanish Version) (1931) -

Shot on the same sets as the Lugosi version. The actor playing Dracula stinks, but this version is actually the better of the two in some ways.


86) The Theatre Bizarre (2011) -

Chick goes into an old theater where she gets to listen to Udo Kier ramble on about something or another and watch some so-so short horror flicks.



10/28/14

87) Trick 'r Treat (2007) -

Several stories intermingle in a small town one Halloween night.


88) The Texas Chain Saw Massacre (1974) -

Group of friends on a road trip run into a cannibal family in Texas.


89) Creature From the Black Lagoon (1954) -

Scientists looking for fossils find a living relic, in 3D. I watched this a few years ago in anaglyph 3D using my old projector, and as cool as it was, it couldn't hold a candle to how good it looks on 3D Blu-ray on my new projector.


90) The Wolf Man (1941) -

Lon Chaney, Jr. gets bitten by a werewolf (Bela Lugosi) and becomes a wolf when the wolfbane blooms and the Autumn moon is bright.



10/29/14

91) Dawn of the Dead (1978) -

Romero classic about a group of survivors, a bunch of zombies, and a shopping mall.


92) Day of the Dead (1985) -

Some military types and a few scientists fight amongst themselves when they aren't fighting zombies.


93) The Mummy (1932) -

Mummy is released from its tomb and sets out to resurrect his old girlfriend.



10/30/14

94) Frankenstein (1931) -

Doctor stitches together a body from parts scavenged here and there, and brings it to life.


95) Bride of Frankenstein (1935) -

Sequel has the doctor joining up with his old philosophy professor to build a female creature.


96) Ahí va el diablo (Here Comes the Devil) (2012) -

Two kids disappear overnight. After they return the next morning, their mother starts to notice them acting a little different.



10/31/14

97) All Hallows' Eve (2013) -

Two kids and a babysitter sitting around Halloween night find a VHS tape in the boy's Halloween bag, so they watch it.


98) Halloween III: Season of the Witch (1982) -

Evil Corporation wants to kill people with evil Halloween masks.


99) Two Thousand Maniacs! (1964) -

Yankee tourists are detoured into a small Southern town to be part of the town's centennial celebration.


100) Halloween (1978) -

Escaped lunatic kills a few teenagers on Halloween night.


101) Halloween II (1981) -

In this sequel, the escaped lunatic keeps killing people on Halloween night.



11/1/14

102) The Cabin in the Woods (2011) -

A group of friends go to spend a weekend in a cabin in the woods.


103) Zombieland (2009) -

A group of survivors battle zombies, look for Twinkies.


104) Tucker and Dale vs Evil (2010) -

Two guys working on their new vacation home are harassed by insane college kids.






Total Items Listed: 104
First Time Viewings: 45 (43.3%)
37 repeat viewings from previous OHMCs
Watched something for each theme night, but only watched 11 of the subset films.
Completed the checklist.

▀▀▀▀▀▀▀▀▀▀▀▀▀▀▀▀▀▀▀▀▀▀▀▀▀▀▀▀▀▀▀▀▀▀▀▀▀▀▀▀▀▀▀▀▀▀▀▀▀▀▀▀▀▀▀▀▀▀▀▀▀▀▀▀▀▀▀▀▀▀▀▀▀▀▀▀▀▀▀▀▀▀▀▀▀▀▀▀▀▀▀▀▀▀▀
By decade:
1920s - 1 (0.96%)
1930s - 5 (4.81%)
1940s - 2 (1.92%)
1950s - 7 (6.73%)
1960s - 7 (6.73%)
1970s - 18 (17.31%)
1980s - 24 (23.08%)
1990s - 8 (7.69%)
2000s - 11 (10.58%)
2010s - 21 (20.19%)

▀▀▀▀▀▀▀▀▀▀▀▀▀▀▀▀▀▀▀▀▀▀▀▀▀▀▀▀▀▀▀▀▀▀▀▀▀▀▀▀▀▀▀▀▀▀▀▀▀▀▀▀▀▀▀▀▀▀▀▀▀▀▀▀▀▀▀▀▀▀▀▀▀▀▀▀▀▀▀▀▀▀▀▀▀▀▀▀▀▀▀▀▀▀▀
Totals for all 10 OHMCs:
1212 Entries - 868 First Time Viewings (71.6%)
61 repeat viewings (watched the same thing in two or more challenges)
53 TV shows & short films watched
1124 different movies watched:





Daily themes: - COMPLETED


31 film subset list:


Checklist: - COMPLETED