Bette Davis Centenary Celebration Collection ---> 4/8/08
02-22-08, 10:47 PM
Banned
Join Date: Oct 2003
Location: Puerto Rico
Posts: 11,975
Bette Davis Centenary Celebration Collection ---> 4/8/08
---
Amazon.com has a listing for the release of a Bette Davis box set to celebrate her 100th birthday. The set includes All About Eve / Hush...Hush, Sweet Charlotte / The Virgin Queen / Phone Call from a Stranger / The Nanny. Cover art for the films and the set:
Specs for the set:
First Warner and now Fox. Celebrating the year that would have been Bette Davis' 100th Birthday, **20th Century Fox** has announced an April 8th (her birthday is April 5th) release date for The Bette Davis Centenary Celebration Collection. The titles are:

All About Eve (Special Edition) (1950)
From the moment she glimpses her idol on Broadway, Eve Harrington (Anne Baxter) strives relentlessly to upstage Margo Channing (Bette Davis). Cunningly stealing Margo's role, Eve then disrupts the lives of Margo's director boyfriend (Gary Merrill), and her other friends in this juicy, witty drama.

Joseph Mankiewicz's "captivating" (Variety) 1950 Best Picture Academy Award-winning film about backstage backstabbing earned an Oscar nomination for star Bette Davis in the performance many consider her finest. Nominated for a record 14 awards, the scintillating film also led to Oscars for Mankiewicz as Director and Writer, the honors also went to Sound Recording and Costume Design, and George Sanders was named Best Supporting Actor.

BONUS FEATURES:

Audio Commentary by Celeste Holm, Christopher Mankiewicz and Kenneth Geist (Joseph L. Mankiewicz Biographer)
Audio Commentary by Sam Staggs (Author of All About "All About Eve")
Directed by Joseph L. Mankiewicz
Joseph L. Mankiewicz: A Personal Journey
The Real Eve
The Secret of Sarah Siddons
AMC Backstory: All About Eve
Bette Davis Promotion
Ann Baxter Promotion
MovieTone News:
1951 Academy Awards Honor Best Film Achievements
1951 Hollywood Attends Gala Premiere of "All About Eve"
Holiday Magazine Awards
Look Magazine Awards
Restoration Comparison
Theatrical Trailer
Theatrical Pressbook Gallery
Advertising Gallery
Still Gallery
Phone Call from a Stranger (1952)
A plane crash leads one grateful survivor to reclaim his lost love. Shelley Winters and Bette Davis star.

BONUS FEATURES:

Restoration Comparison
Theatrical Teaser
Theatrical Trailer
Interactive Pressbook Gallery
Poster Gallery
Lobby Card Gallery
Still Gallery
The Virgin Queen (1955)
Bette Davis and Joan Collins vie for the love of Sir Walter Raleigh. Rich in historical detail. Davis is dynamic.

BONUS FEATURES:

Virgin Territory: The Making of The Virgin Queen
Restoration Comparison
Theatrical Trailer
TV Spots
Interactive Pressbook Gallery
Poster Gallery
Lobby Card Gallery
Still Gallery
Hush, Hush Sweet Charlotte and
Charlotte Hollis (Bette Davis) has been closeted in her mansion since the grisly murder of her married lover many years earlier. When the country wants to tear down the house to build a highway, the spinster's relatives and friends appear to rally behind her, but each slowly preys on her mind until the gruesome rumors of the last forty years appear to be coming true. On hand are cousin Miriam (Olivia de Havilland), Dr. Drew Bayliss (Joseph Cotten), Jewel Mayhew (Mary Astor) and the scariest inhabitant of all, loyal servant Velma (Oscar® nominee Agnes Moorehead).

BONUS FEATURES:

Hush...Hush, Sweet Joan: The Making of Charlotte
Bruce Dern Remembers
Wizard Work - Vintage Featurette Narrated by Joseph Cotten
Theatrical Trailer
Galleries
Interactive Pressbook Gallery
Poster's
Lobby Card
Still's
The Nanny (1965).
Accused of drowning his little sister in the bath, 10-year old Joey (William Dix) is sent away to an institution for therapy even though he claims the Nanny (Davis) is responsible. When he returns home, suspicion is quickly aroused again as his mother (Wendy Craig) is poisoned and his aunt suddenly dies. But Joey continues to insist the Nanny is responsible, turning life into a deft cat-and-mouse game between the equally shady woman and her young charge.

BONUS FEATURES:

Interactive Pressbook Gallery
Poster Gallery
Lobby Card Gallery
Still Gallery
Theatrical Trailer
The set will retail for $49.98, but is available at Classicflix.com for only $37.99. Individual titles will retail for $19.98, and are available at Classicflix for $14.99.
http://www.classicflix.com/artwork-s...gc1k29k82a3op4
04-27-08, 12:32 PM
Suspended
Join Date: Nov 2003
Location: Toronto
Posts: 3,039
The new edition of "Hush... Hush, Sweet Charlotte" and the absurdity of aspect ratios
---
DVD Beaver (
http://www.dvdbeaver.com/film/DVDRev...dvd_review.htm
) has compared this new edition of
Hush... Hush, Sweet Charlotte
with the preceding one.
(20th Century Fox - 'Studio Classics #32' - Region 1- NTSC
TOP
vs. 20th Century Fox 'Cinema Classics Collection' - Region 1 - NTSC
BOTTOM
)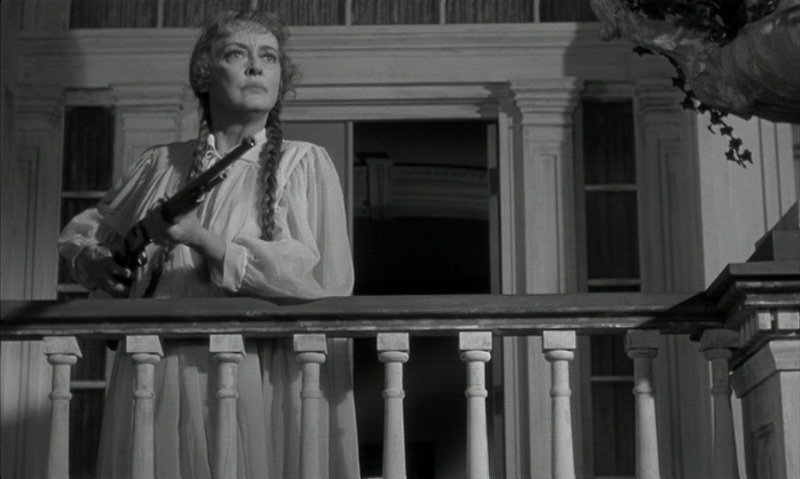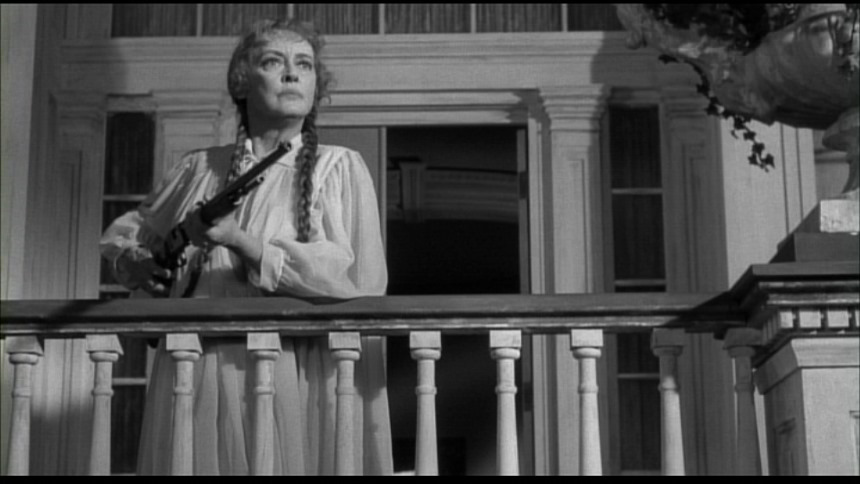 The picture quality is very similar except for the aspect ratios. The film's nominal OAR is 1.66:1. This would appear to be the Studio Classics anamorphic ratio until you compare it to the Cinema Classics' anamorphic 1.85:1 ratio, which effectively shows more picture left and right.
This in fact means that the first edition wasn't 1.66:1 at all. It was merely a 1.85:1 version cropped (pillarboxed) to eliminate the picture left and right that is normally masked by your TV set's overscanning. It was cut that way so as to nominally pacify the purists asking for a 1.66:1 ratio but it didn't in fact deliver the original intended 1.66:1 ratio. It's a "zoomed in" 1.66:1 picture.
The new version shows essentially the same image information as the first one with extra real estate left and right that is, in fact, masked by normal TV overscanning, so that both versions effectively present
the same 1.77:1 image,
after overscanning.
A true anamorphic 1.66:1 version of this film would have to include the side information present in the second edition and lots more vertical information top and bottom and, for it all to be visible after overscannning on your TV, it would have to be heavily pillarboxed so that thin black bars are clearly visible left and right, even on a widescreen TV after overscanning. The DVD format is almost dead and DVD producers still haven't figured out the 1.66:1 aspect ratio. Sad.
---
Last edited by baracine; 04-28-08 at

11:21 AM

.
04-28-08, 02:42 PM
Banned
Join Date: Oct 2003
Location: Puerto Rico
Posts: 11,975
Originally Posted by baracine
The new version also eliminates Glenn (DVD Savant) Erickson's excellent commentary.
Wow! That is really stupid on Fox part not to carry that commentary over to the new release. Erickson's commentary is really good.
Posting Rules
You may not post new threads
You may not post replies
You may not post attachments
You may not edit your posts
---
HTML code is On
---