Great DVD releases for 2007... so far
03-03-08, 10:43 PM
DVD Talk Platinum Edition
Join Date: Jul 2005
Location: Sunny California
Posts: 3,108
On my own point of view these were the "Great" DVD releases for year 2007
10. Fantastic Four: Rise of the Silver Surfer (And its Store Exclusives)
*during its release date.. it held the record for most store exclusive offers...
Im just happy for these: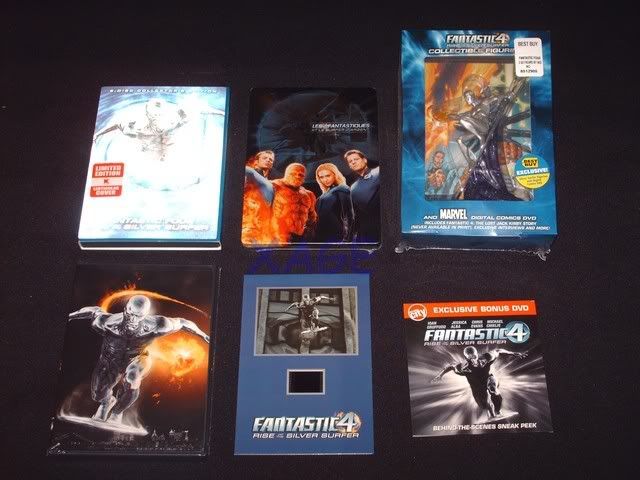 9. SpiderMan 3
Actually I was just MINDBLOWN with the size of the T.W.E.C. Exclusives (each limited to 5000).. the biggest boxset for an R1 Single Movie Release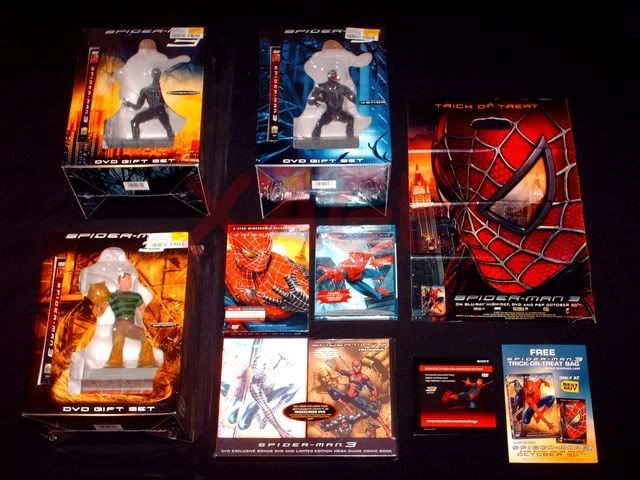 8. Ghostrider
For such a mediocre comicbook movie, most stores pour in its superb exclusive offers! and it didnt end there, the last quarter of 2007, Sony even rerelease a big boxset for it!
7. Blade Runner Ultimate Collection (Briefcase)
I may not have the DVD set (and resulted in obtaining the Blu Ray Edition).. nevertheless, the craze for its #d piece became a major buzz to DVD collectors in closing the 2007 Year!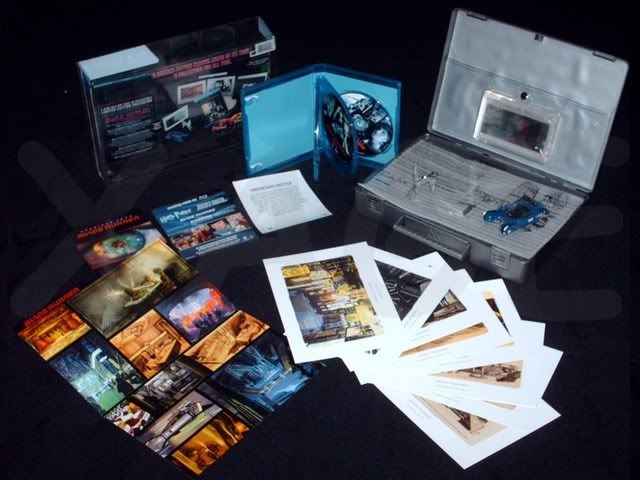 6. SAW Series
Finally a Boxset to complement the most widely re-released DVD version (given that its on it 4th installment in home release for year 2008)
5. Evil Dead -
Being a Veteran for a decade now in DVD format.. Anchorbay and the Deadites still have the "IN" thing with their variants! Ultimate Evil Dead Rocks!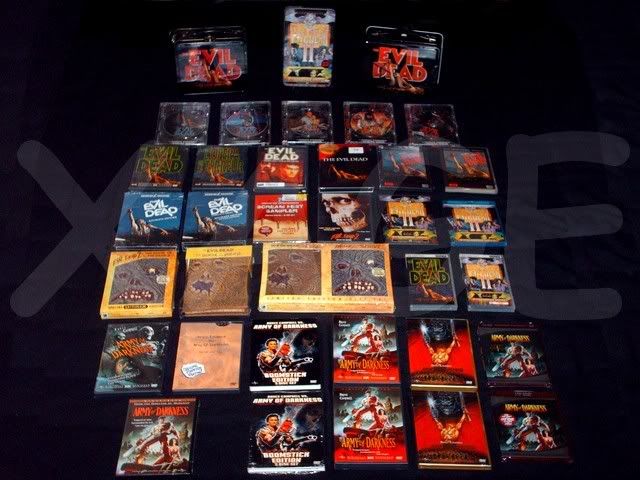 4. Transformers
The heck with the Oscars.. the DVD release sure packed a bunch of awesome exclusive sets! Especially the amazing jampacked BESTBUY CANADA BOXSET! and the 1st ever Transforming DVD package (Thanks Target! & HMV Canada)
3. Scanovo's Golden Touch to Steelbook Exclusives in North America!
Need I say more? Almost every Steelbook out there in R1 format (especially the exclusives) turned into a precious goldmine! Futureshop of Canada became an instant cult due to it! hehehe
2. Halloween Unrated
Rob Zombie's remake.. Yeah Yeah its a remake and Rob Zombie directed it... We have the Lenticular Bestbuy Exclusive and the 3disc Circuit City Exclusive and thats it...
Oh WAIT!... What the??? HotTopic stores snucked in a few
"AUTHENTIC AUTOGRAPHED by Rob Zombie"
releases which reportedly "limited to" or "less than" 2,000. And the demand in the market soared as high as $400 to get one?
And my #1
1. 300
It started with a ROAR back in Feb. 2007 with its Bestbuy Preview & Movie Ticket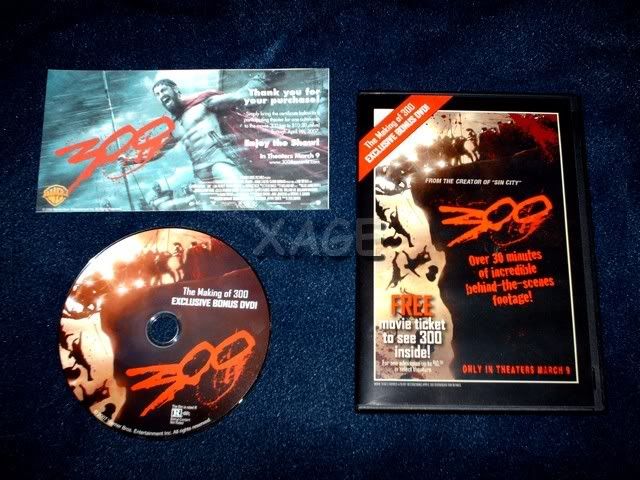 And wage into major WAR back in July 31st (Where almost ALL Bestbuy stores went into a SOLD OUT Frenzy before noontime with its Spartan Helmet Giftset)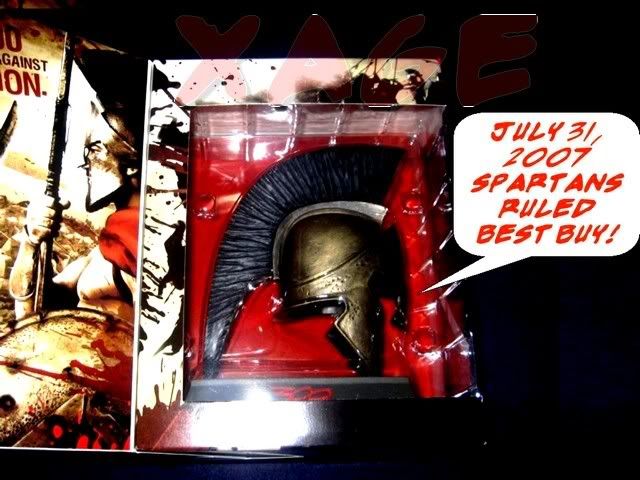 And it did not end there.. Probably one of the RAREST Giftset (#d out of 4,000) was unveiled at a $50 tagprice at Last Year's Comic Con (The very first Exclusive Set in an EVENT and not instore) * to this date.. auction bidders reach as high as $100+ to get one!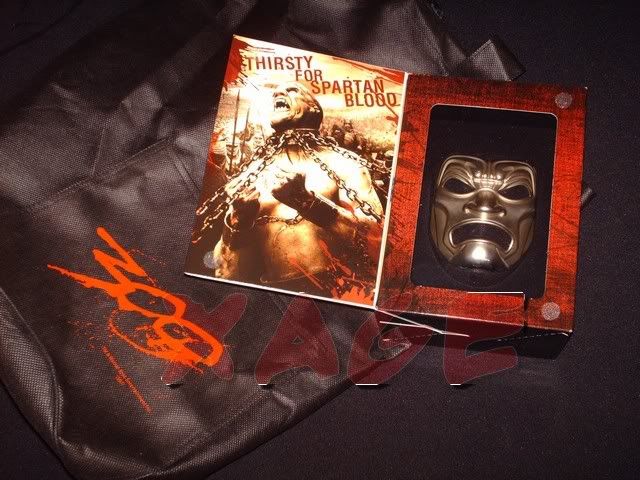 03-05-08, 09:26 AM
DVD Talk Platinum Edition
Join Date: Jul 2005
Location: Sunny California
Posts: 3,108

1. Harry Potter - Lenticular for 2007? WB should have moved to Steelbook

2. Voltron Series - After Long Delays.. finaly the Red & Black were released!

3. SILIP - Due to its Exploitation Status Mondo Macabro Limits its Advertisement and release

4. Gantz (Collectible Packaging) - One of ADV's final offer (prior to its financial problem)

5. Ultimate Hellsing 3 - (Ouch... why all of the sudden stop Geneon?) Oh Geneon is Dead in the US..

6. Anchorbay's Horrorfest - Starz is milking on its Anchorbay's aquisition (Yey! FYE dont stock this freebie exclusive anymore!)

7. Masters Of Horror Boxset! - near 2yrs in the making? thank goodness they finally released it .. when will Season 2 boxset be? 2010?

8. Hellboy (animated) Bestbuy Exclusive - The Exclusive figure is HUGE!, the Packaging is LAME!

9. Ichi The Killer Blood Packaging - Blood Bag is Awesome.. But it would take years to pull out the DVD! and My goodness... What the heck? Eli Roth?

10. Superman/Doomsday - Awesome Exclusives - Poor "JAW" Animation for Superman
---
Last edited by xage; 03-05-08 at

09:32 AM

.
Posting Rules
You may not post new threads
You may not post replies
You may not post attachments
You may not edit your posts
---
HTML code is On
---