DVD Talk review of 'Gattaca'
01-06-07, 04:40 AM
Registered User
Join Date: Jan 2007
Posts: 1
Likes: 0
Received 0 Likes on 0 Posts
DVD Talk review of 'Gattaca'
---
I read Aaron Beierle's DVD review of
Gattaca
at
http://www.dvdtalk.com/reviews/read.php?ID=912
and...
BEWARE !!!!THIS DVD IS NOT WIDESCREEN, the theatrical release was but this dvd is a Full screen pan and scan (1:33:1)
Anyone know if the superbit suffers from pan&scan as well?
01-06-07, 07:53 AM
Member
Join Date: Jul 2003
Location: garden grove, ca
Posts: 199
Likes: 0
Received 0 Likes on 0 Posts
The SB I have is 2.35:1 so shouldn't be a problem. And I believe the budget re-release of Gattaca is only 1.33, the original DVD release had a 2.35:1 presentation also.
01-06-07, 09:01 AM
Banned
Join Date: Feb 1999
Location: Right now, my location is DVDTalk, but then again, you should already know that, shouldn't you?
Posts: 6,364
Likes: 0
These two releases
are
widescreen: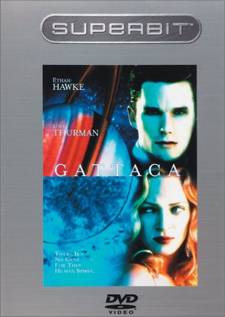 This release is
not
widescreen (well, in typical Columbia/Tri-Star fashion, some early copies may have been, but they would be very much the exception and the buyer should beware greatly):
01-11-07, 09:12 PM
Originally Posted by indiephantom
The Superbit looks great, by the way.
Agree. Wonderful picture quality. I also believe it's around $10.00 at Best Buy too. I saw a bunch of Superbit DVD's there recently around that price.
Posting Rules
You may not post new threads
You may not post replies
You may not post attachments
You may not edit your posts
---
HTML code is On
---