FT/FS: Jigoku CC, Lollilove, boxsets,more/Posters: Departed,Children,Babel,etc
02-27-07, 02:45 PM
Senior Member
Join Date: Aug 2003
Location: Buffalo, NY
Posts: 250
Likes: 0
Received 0 Likes on 0 Posts
FT/FS: Jigoku CC, Lollilove, boxsets,more/Posters:Departed,Children,Babel,Blk. S Moan
---
UPDATED

Posters now have prices

I'm looking to unload some stuff I have, including original movie posters (Double-sided 27X40). All dvds and posters are in mint condition unless otherwise noted. I will provide pictures of the actual posters at your request. Make me some offers. US TRADERS ONLY PLEASE. Please email me with offers.

Shipping is $5.00 for 1-2 posters and an additional $0.50 for each additional poster. I would prefer that people buy in multiples of at least 2 because I'm limited to the number of shipping tubes I have (except for the posters priced at $6, I'll only sell in bundles). Prices are reasonably negotiable and discounts will be given on multiple purchases.



Original Double-Sided theatrical posters:



The Departed
Babel $13
Children of Men $13
Black Snake Moan $13
Hannibal Rising $11
Smokin' Aces $11
The Guardian $8
The Hills Have Eyes $8
Black Christmas $8
Saw 3 $8
The Texas Chainsaw Massacre: The Beginning $8
The Black Dahlia $8
Running Scared $8
Hostel (teaser) $8
Thank You For Smoking $8
United 93 $8
Lady In The Water $8
The Descent $8
Man On Fire $8
Suspect Zero $6
Friday Night Lights $6
Diary Of A Mad Black Woman $6
The Great Raid $6
Basic Instinct 2 $6
Van Helsing $6
Freddy Vs Jason $6
Stealth $6
Nanny MacFee $6
When A Stranger Calls $6
Chronicles of Riddick $6
The Stepford Wives $6
Vanity Fair $6
In Good Company $6
School Of Rock $6
NY Minute $6
Spanglish $6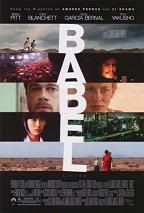 DVDS For Trade:



Sealed Titles:
Adaptation Superbit
A Beautiful Mind- The Two-Disc Awards Edition (FS)
Behind Enemy Lines
Dark Blue - Special Edition
Halloween 4: The Return of Michael Myers - Limited Edition Tin 4,486/40,000 (

OOP, $22

)
Hoodlum


Jigoku Criterion (sealed, $15 shipped)


Lollilove <---The Office's Jenna Fischer's directorial debut (sealed $8)
The Simpsons - Season 1 ($15)
The Simpsons - Season 2 ($15)
XXX- Special Edition (FS)
The Zombie Pack (Includes: Zombie 3, Zombie 4, Zombie 5)

Other Stuff:
A.I. Artificial Intelligence - Special Edition (DTS)
Blade (R2)
D2: The Mighty Ducks
Die Another Day - Special Edition (Full Screen)
Don't Say a Word (PPV)
Hulk (2 disc, FS)


Léon: The Professional- Deluxe Edition


The Lion King 1 ½ (

OOP

)
The Lion King 2: Simba's Pride (

OOP

)


Cinderella: Platinum Edition


Sonny Chiba - Greatest Hits
Training Day (PPV)


Taxi: Season 1


Heavenly Creatures (109 Minute Version)
Martin (Romero vampire flick)
Natural Born Killers (Stone Collection)
The Pianist (2 disc)
Platoon
Salvador
Saving Private Ryan (D-Day 60th Anniversary

OOP

version)
Stripes (Extended Cut)
Resident Evil SE

Wishlist:



Please send me lists with ONLY dvds you will be willing to trade



Bicycle Thieves CC
Chopper SE
Crash DC
Hard Candy
Inside Deep Throat NC-17
Man On Fire CE
Triumph Of The Will (Remastered)
Tsotsi
Stray Dog CC
Running Scared
CRITERIONS
Foreign stuff

And many more…
I'm a

GOLD TRADER

.
---
Last edited by VicVega; 03-03-07 at

11:24 AM

.
02-27-07, 03:26 PM
DVD Talk Gold Edition
Join Date: Sep 2003
Location: 1436 Florence Blvd.
Posts: 2,148
Likes: 0
Received 0 Likes on 0 Posts
Posting Rules
You may not post new threads
You may not post replies
You may not post attachments
You may not edit your posts
---
HTML code is On
---