Spider-Man/Kingpin - To The Death (1997)
06-29-20, 09:03 PM
DVD Talk Hall of Fame
Spider-Man/Kingpin - To The Death (1997)
---
I got this just recently. It's the last full Spider-Man comic done by the classic team of Stan Lee and John Romita Sr. It's more of a mini-trade graphic novel (like the ones DC sometimes does - 48 pages). It came out in 1997, and didn't follow the current continuity (although it didn't really contradict it, either).
The story and art style makes it feel like the end of the run that Stan and John had together (from 106-110, although the run that Gerry Conway & Romita had for another dozen or so issues after that followed the same style). It's like a story that COULD have been run in 1971 or 1972 and fit right in.
The art is amazing. Dan Green inked Romita's pencils, and it's one of the rare times that I actually like Green's inks. (I HATED Green's inks on Romita Jr.) This is a great example of why Romita was the definitive Spider-Man artist.
The script written by Stan was serviceable. (Tom DeFalco wrote the plot, which Romita fleshed out artistically.) It's a bit sparse, and isn't as sophisticated as the dialogue and narration that Stan wrote back then, but it's not that far off, and the story is exactly the kind of thing they did during that era.
I don't know how I missed it at the time (as I've been a huge Romita Sr. fan since 1975), but I did. If you like that early 70's ASM style you'll like this one.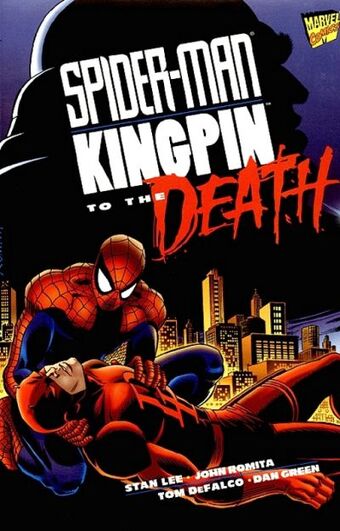 Posting Rules
You may not post new threads
You may not post replies
You may not post attachments
You may not edit your posts
---
HTML code is On
---