"Florida Fresh" - Independent Comic Series
07-05-10, 11:26 AM
Senior Member
Join Date: Mar 2005
Posts: 304
Likes: 0
Received 0 Likes on 0 Posts
"Florida Fresh" - Independent Comic Series
---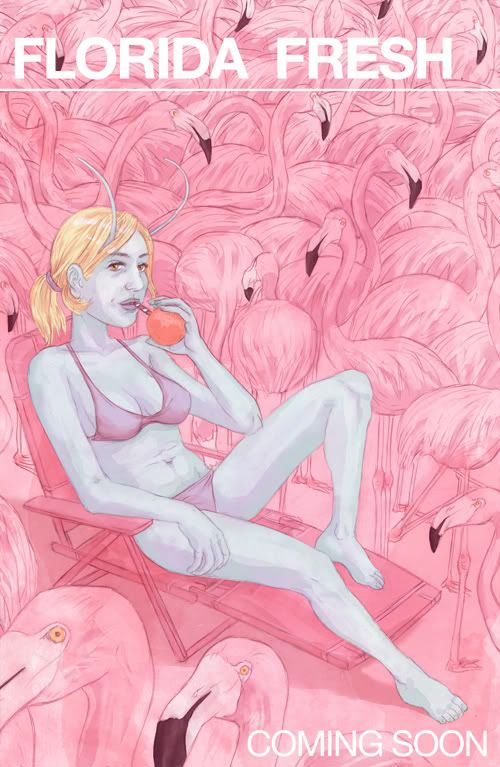 www.FloridaFreshComic.com
I am self-publishing (for now) my own independent comic series. I would love for my fellow DVDTalkers to take a look. I hope to have the first issue out by early next month, it will be available in multiple shops in Florida and available for purchase on my website. I hope to branch out to more stores nationwide soon after the launch.
The story is basically The Twilight Zone in Florida. Not that Florida isn't pretty much the The Twilight Zone already. It's an anthology of slice-of-life stories with a bit of the bizarre tossed in.
Right now on the site you can view the intro for the first issue. I should have a few more pages up as a preview very soon. If you'd like you can follow
www.austinjames.tumblr.com
for updates on the progress of the comic.
I hope you folks enjoy. I'm working hard (and it's hard work).
07-05-10, 12:21 PM
DVD Talk Hall of Fame
Join Date: Mar 2008
Location: Florida
Posts: 7,750
Likes: 0
Re: "Florida Fresh" - Independent Comic Series
---
I'm from Florida, so I'm sure I'll be able to appreciate this. I liked the first few panels, got a kick out of the octopus-thing. Caught me by surprise. Will definitely check this out, keep up the good work.
07-05-10, 02:26 PM
Senior Member
Join Date: Mar 2005
Posts: 304
Likes: 0
Received 0 Likes on 0 Posts
Re: "Florida Fresh" - Independent Comic Series
---
Posting Rules
You may not post new threads
You may not post replies
You may not post attachments
You may not edit your posts
---
HTML code is On
---